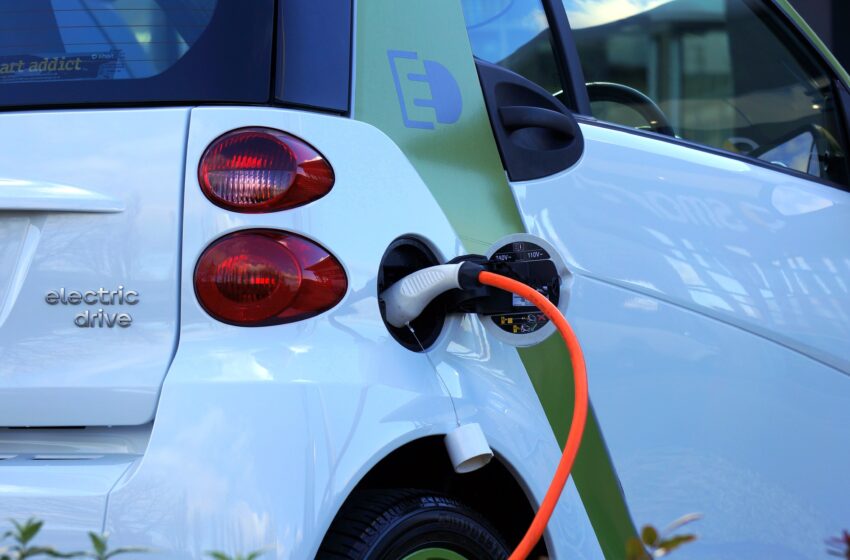 Electric Car Sales to Reach 14 million in 2023, says IEA
Electric car sales are expected to continue strongly through 2023 and more than 2.3 million electric cars were sold in the first quarter, about 25% more than in the same period last year, International Energy Agency (IEA) said on Wednesday.
In its report entitled "Global Electric Vehicle Outlook for 2023," the IEA expects to see 14 million in sales by the end of 2023, representing a 35% year-on-year increase with new purchases accelerating in the second half of this year.
"As a result, electric cars could account for 18% of total car sales across the full calendar year. National policies and incentives will help bolster sales, while a return to the exceptionally high oil prices seen last year could further motivate prospective buyers," the IEA report said.
In 2022, the electric car sales exceeded 10 million in 2022 and 14% of all new cars sold were electric in 2022, up from around 9% in 2021 and less than 5% in 2020.
Three markets dominated global sales. China was the frontrunner once again, accounting for around 60% of global electric car sales. More than half of the electric cars on roads worldwide are now in China and the country has already exceeded its 2025 target for new energy vehicle sales.
In Europe, the second largest market, the sales increased by over 15% in 2022, meaning that more than one in every five cars sold was electric. Electric car sales in the US – the third largest market – increased 55% in 2022, reaching a sales share of 8%.
In fact, 2022 was a growth year in India, Thailand, and Indonesia. Collectively, the sales in these countries more than tripled compared to 2021, reaching 80,000. For Thailand, the share of electric cars in total sales came in at slightly over 3% in 2022, while both India and Indonesia averaged around 1.5% last year.
In India, EV and component manufacturing is ramping up, supported by the government's $3.2 billion incentive programme that has attracted investments totalling $8.3 billion. Thailand and Indonesia are also strengthening their policy support schemes, potentially providing valuable experience for other emerging market economies seeking to foster EV adoption.
"Projected demand for electric cars in major car markets will have profound implications on energy markets and climate goals in the current policy environment. Based on existing policies, oil demand from road transport is projected to peak around 2025, with the amount of oil displaced by electric vehicles exceeding 5 million barrels per day in 2030," the report noted.
Battery manufacturing continues to expand, encouraged by the outlook for EVs. As of March 2023, announcements on battery manufacturing capacity delivered by 2030 are more than sufficient to meet the demand implied by government pledges and would even be able to cover the demand for electric vehicles in the Net Zero Emissions by 2050 Scenario. It is therefore well possible that higher shares of sales are achievable for electric cars than those anticipated based on current government policy and national targets.
Global Spending
Global spending on electric cars exceeded $425 billion in 2022, up 50% relative to 2021. Only 10% of the spending can be attributed to government support, the remainder was from consumers. Investors have also maintained confidence in EVs, with the stocks of EV-related companies consistently outperforming traditional carmakers since 2019. Venture capital investments in start-up firms developing EV and battery technologies have also boomed, reaching nearly $2.1 billion in 2022, up 30% relative to 2021, with investments increasing in batteries and critical minerals.
SUVs and large cars dominate available electric car options in 2022. They account for 60% of available BEV options in China and Europe and an even greater share in the US, like the trend towards SUVs seen in internal combustion engine (ICE) car markets.
In 2022, ICE SUVs emitted over 1 Gt CO2, far greater than the 80 Mt net emissions reductions from the electric vehicle fleet that year. Battery electric SUVs often have batteries that are two- to three-times larger than small cars, requiring more critical minerals.
However, last year electric SUVs resulted in the displacement of over 150,000 barrels of oil consumption per day and avoided the associated tailpipe emissions that would have been generated through burning the fuel in combustion engines.
The commercial vehicle stock is also seeing increasing electrification. Electric light commercial vehicle (LCV) sales worldwide increased by more than 90% in 2022 to more than 310,000 vehicles, even as overall LCV sales declined by nearly 15%.
In 2022, nearly 66,000 electric buses and 60,000 medium- and heavy-duty trucks were sold worldwide, representing about 4.5% of all bus sales and 1.2% of truck sales. Where governments have committed to reduce emissions from public transport, such as in dense urban areas, electric bus sales reached even higher shares; in Finland, for example, electric bus sales accounted for over 65% in 2022, the report added.