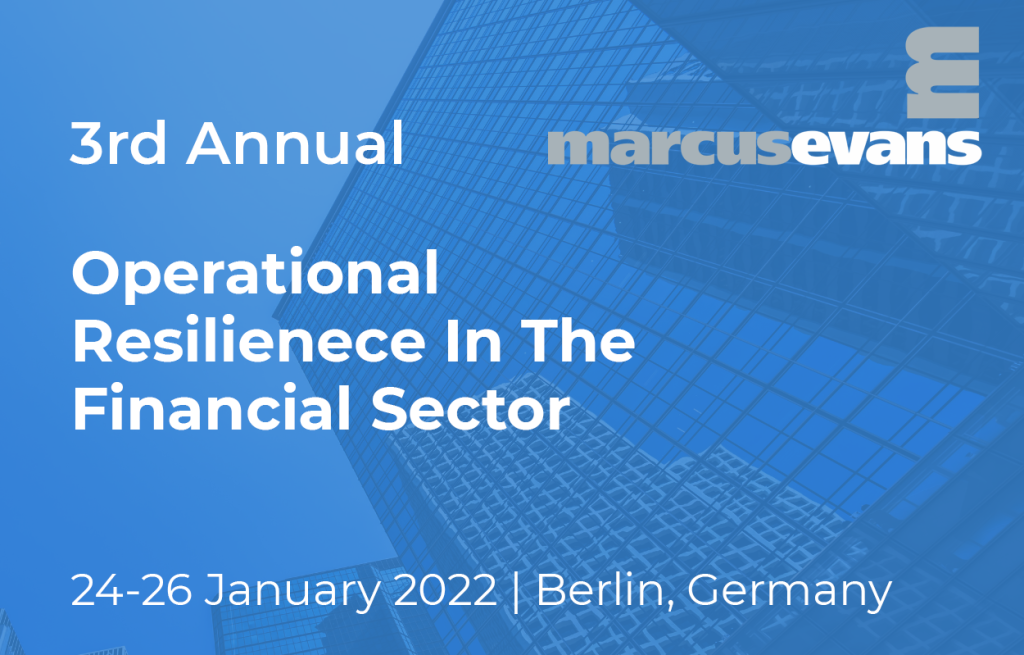 marcus evans, the leading provider of strategic conferences, is proud to announce that the long-
awaited "3rd Annual Operational Resilience in the Financial Sector" conference will take place on
the 24th-26th of January 2022, in Berlin Germany.
*Discounts Available for Worldecomag Readers and Subscribers.
This exclusive conference will be a three-daylong event wherein the attendees can enjoy networking
with one another and hear insights from UK Finance, Legal & General, AXA XL, Zurich Insurance,
Pay.UK amongst others on key industry topics such as: 
1.  Examining The Current Regulatory Landscape For Operational Resilience 
2.  Devise Strategies To Manage Vendor Risk And Suppliers' Resilience 
3. Controlling Cyber Risk Within Operational Resilience 
4. Aligning BCM Approaches To Build A Holistic Operational Resilience Framework 
For more info, please contact [email protected], call on +357 22849327, or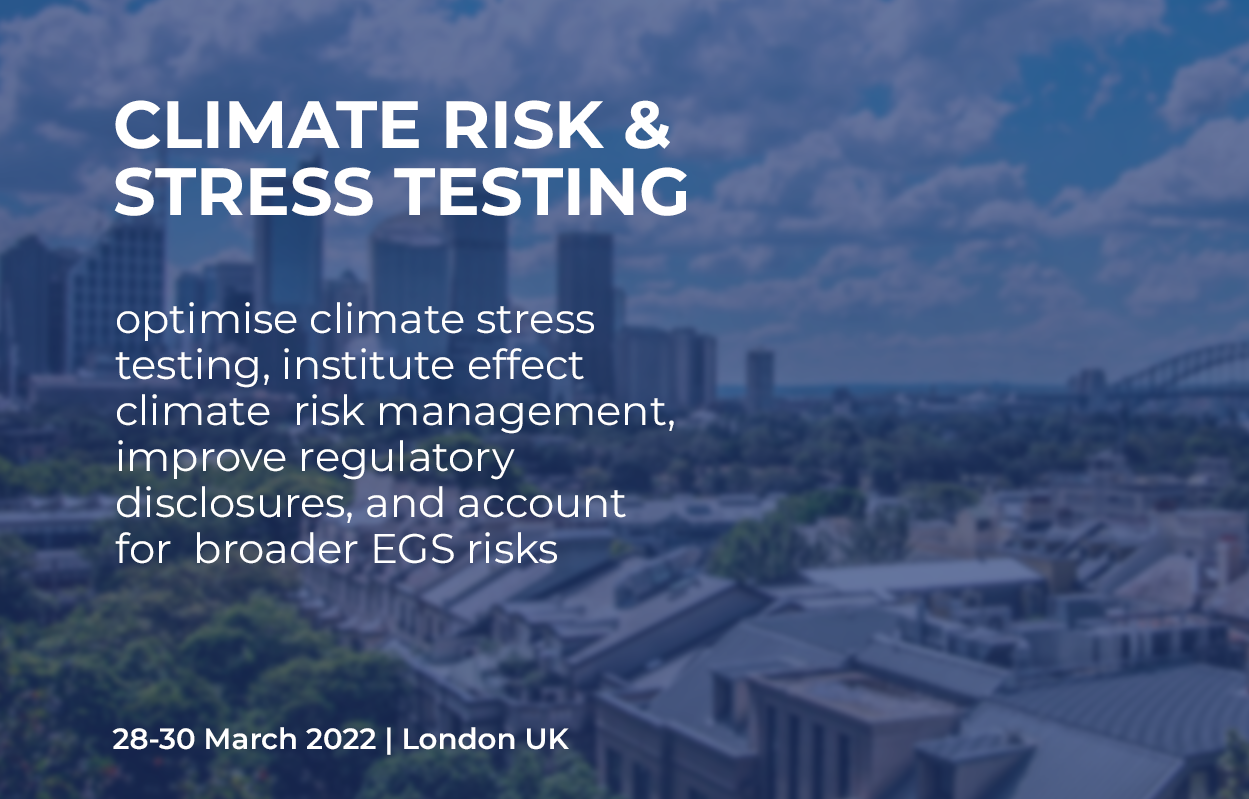 Climate Risk & Stress Testing Conference, 28-30 of March | London, UK
This premier marcus evans event will address how to learn from and improve climate stress testing, manage climate risk, handle regulatory disclosures, and account for broader ESG risks.
With increasing regulatory pressure from UK and European Financial watchdogs and Central Banks, financial institutions such as banking institutions and insurance firms are expected to account for their climate risk factors and be well-prepared for a variety of future scenarios. The industry itself is largely welcoming these moves and has its own incentives to push forward with improvements in climate risk management, including both the operational and credit risk sides.
However, ensuring accurate stress testing to meet regulatory demands will prove to be an overwhelming challenge since many data-related issues are proving to be obstacles within the overall climate risk space. Banks and insurers will also want to account for broader ESG risks and ensure that their regulatory disclosures are transparent and effective.
 
Our senior management delegate attendees will enjoy networking and hear the best strategies from their peers in organizations such as ECB, United Nations Environment Programme Finance Initiative, Natwest Group, BNP Paribas, Standard Chartered, Bank of America, and UBS amongst others.
 
For more information and Discounts available, visit https://bit.ly/3GD6JJi  or contact Ayis Panayi
at [email protected].