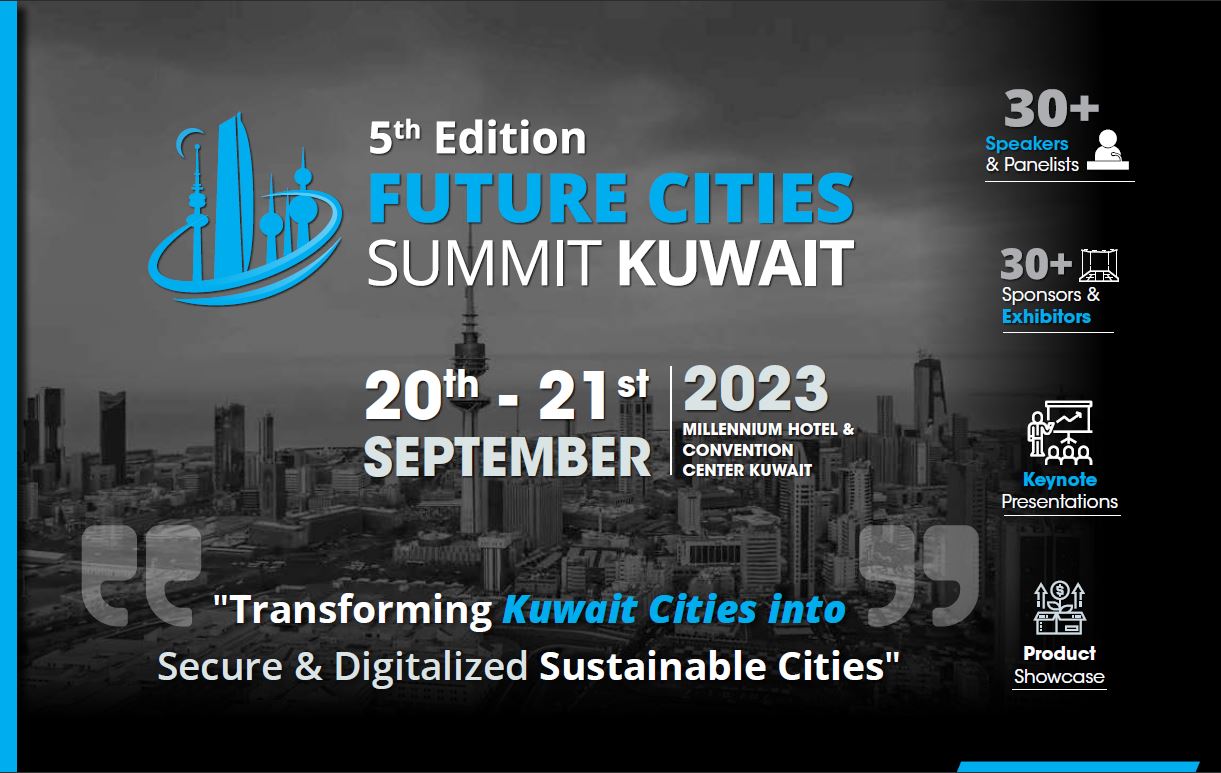 5th Future Cities Summit KUWAIT
The 5th Future Cities Summit, a high-profile event featuring Emerging & Innovative Technologies, future & sustainable Cities concepts in Kuwait at is scheduled for 20-21 September 2023 in Kuwait City. The event serves as an exceptional assemblage that brings together policymakers, industry experts, urban planners, architects, engineers, technology providers, academics, and stakeholders to exchange valuable insights on the significance of using technology to foster sustainable cities.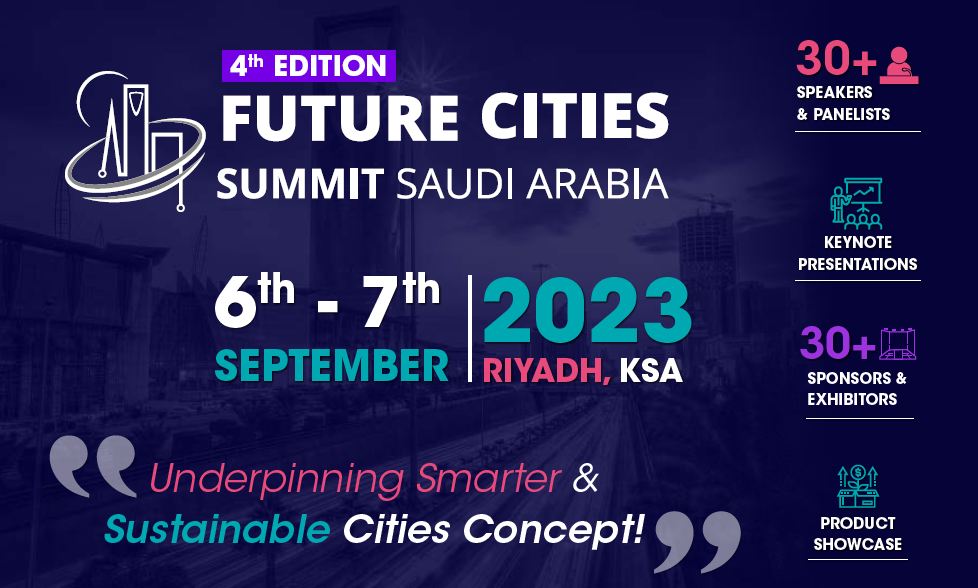 The 4th Future Cities Summit Saudi Arabia is the transcendent Conference on the Smart Cities concept which will take place on 6th – 7th September 2023 in the capital city, Riyadh. The event is BACK and with an objective to stimulate conversations on Smart City concepts & dimensions, a holistic approach to smart governance, smart economy, smart mobility, smart environment, smart transportation, smart health & a smart living. The Future Cities Summit encompasses the digital / tech ecosystem to promote the Smart Revolution, smart cities initiatives & smart infrastructure projects complementing the Kingdom's Vision 2030.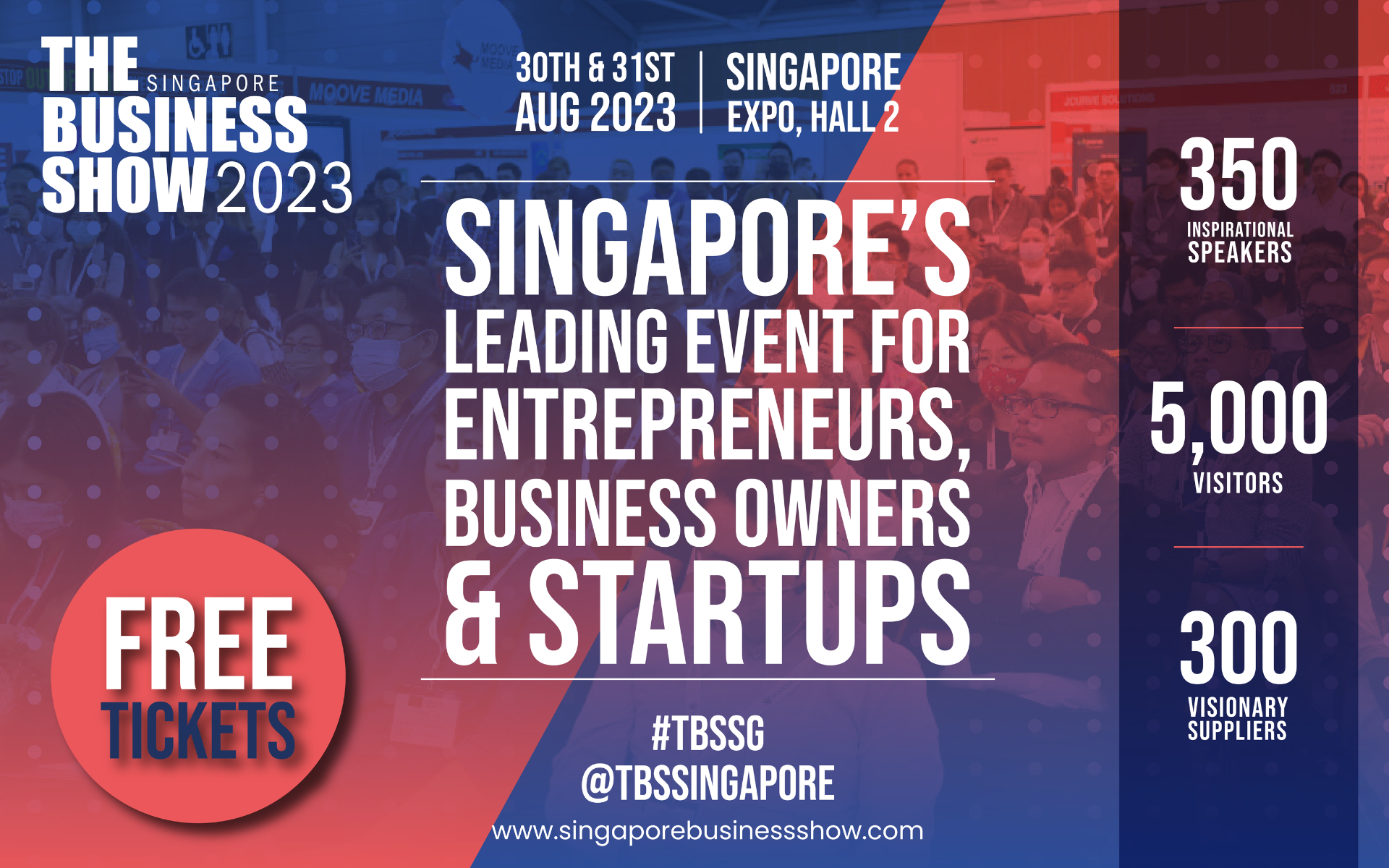 The Business Show Singapore, 30th & 31st August 2023 – Singapore Expo
The Business Show is coming to Singapore! It is transforming the Singapore Expo into the ULTIMATE hub for entrepreneurs, business owners and startups on the 30th and 31st of August, it is all set to inspire and encourage the development of startups, SMEs, large businesses and much more!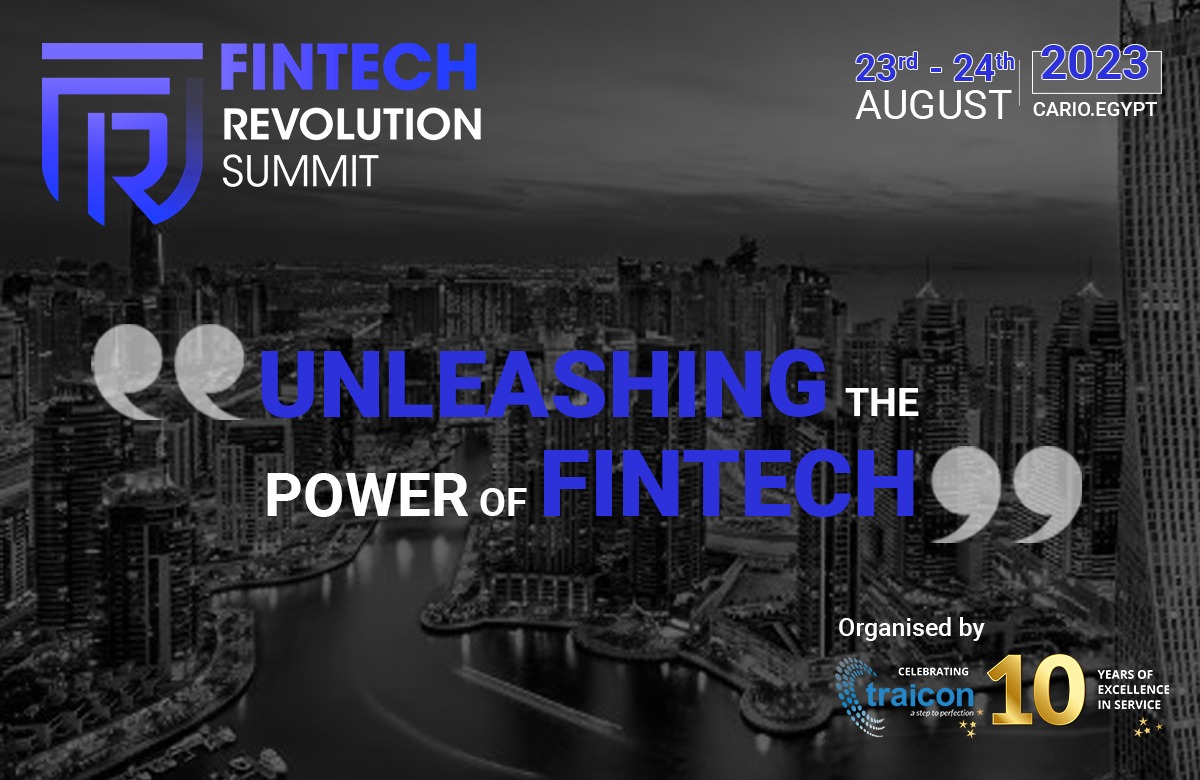 Financial Revolution Series, Jakarta, Indonesia
Fintech Revolution Summit aims to bring together fintech leaders & FSI experts to discuss & deliberate the trends around financial technology & investment opportunities for the finance sector. This dedicated event is the best opportunity to discover how Indonesia will become the next fintech hub in the SEA. FinTech founders, central bank officials, FSI experts, regulators,  policymakers, technologists, entrepreneurs,investors, academics, and media from around the world will come together to learn, discuss, debate and network.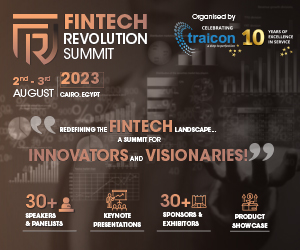 5th Financial Revolution Series, Egypt
The Financial Revolution Summit, the Region's ONLY Event on Advancing Financial Innovation & Disruption is scheduled for August 2-3, 2023 in the vibrant city of Cairo. The 5th Financial Revolution Summit will feature a comprehensive agenda that delves into key topics such as Digital Payments, Risk Assessment, Green Revolution, Decentralized Finance, Fraud Prevention, Financial Inclusion, Regulatory Advancements, and much more. Renowned speakers from Egypt & the region will share their insights, experiences, and visionary ideas, providing delegates with valuable knowledge and actionable strategies to navigate the rapidly changing financial landscape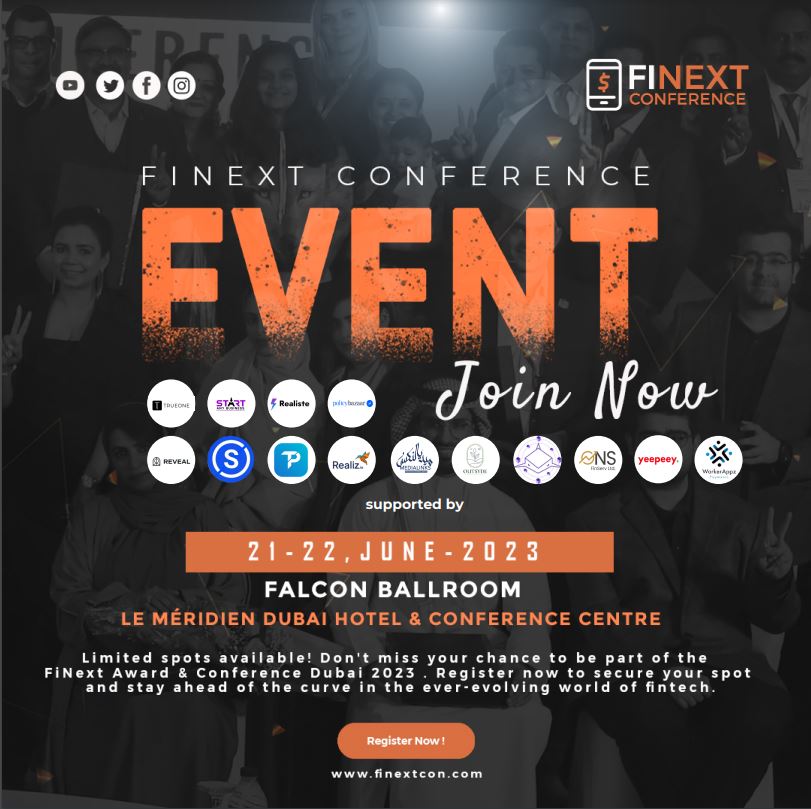 5th Edition of the FiNext Awards & Conference: Uniting Finance and Technology
Join us in Dubai for the FiNext Conference, where the future of fintech unfolds. As a premier gathering of industry experts, thought leaders, and innovators, this event offers a platform to explore groundbreaking technologies, disruptive ideas, and emerging trends that are reshaping the financial landscape. Engage in insightful discussions, gain actionable insights, and forge valuable connections within the global fintech community. Don't miss this opportunity to be at the forefront of financial innovation at the FiNext Conference in Dubai.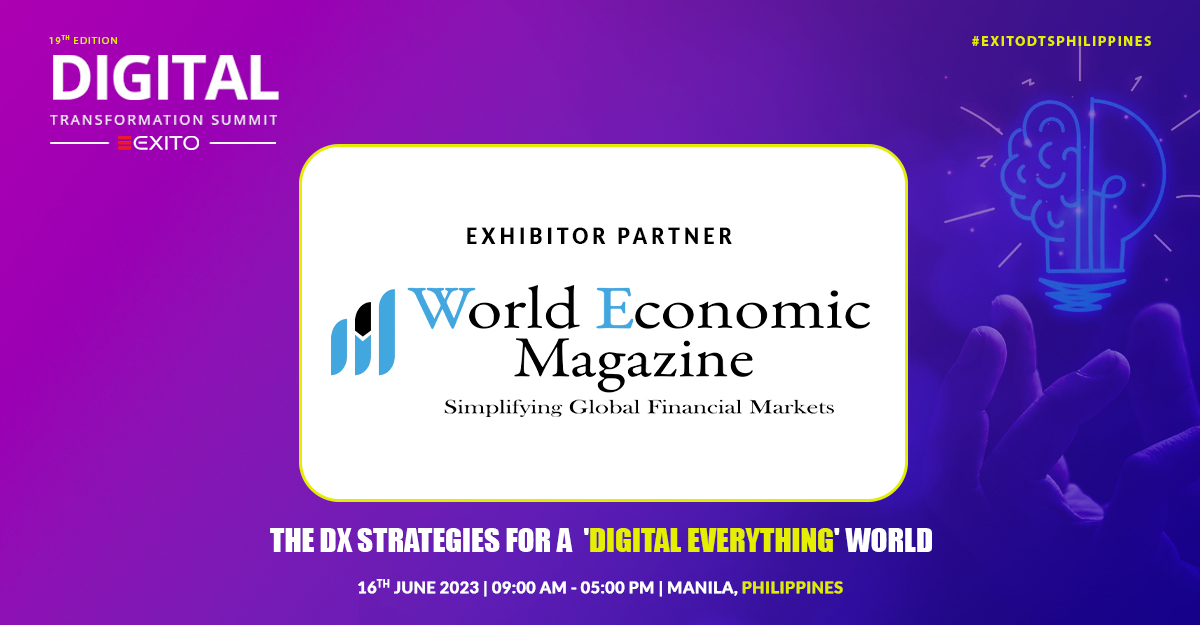 19th Edition of Digital Transformation Summit
Manila, Philippines – 16th June, 2023 – The Digital Transformation Summit: Philippines, the 19th Edition of its kind, is poised to become the premier platform for forging strategic partnerships, addressing critical business challenges, and fostering knowledge transfer in order to accelerate the technology revolution in the Philippines.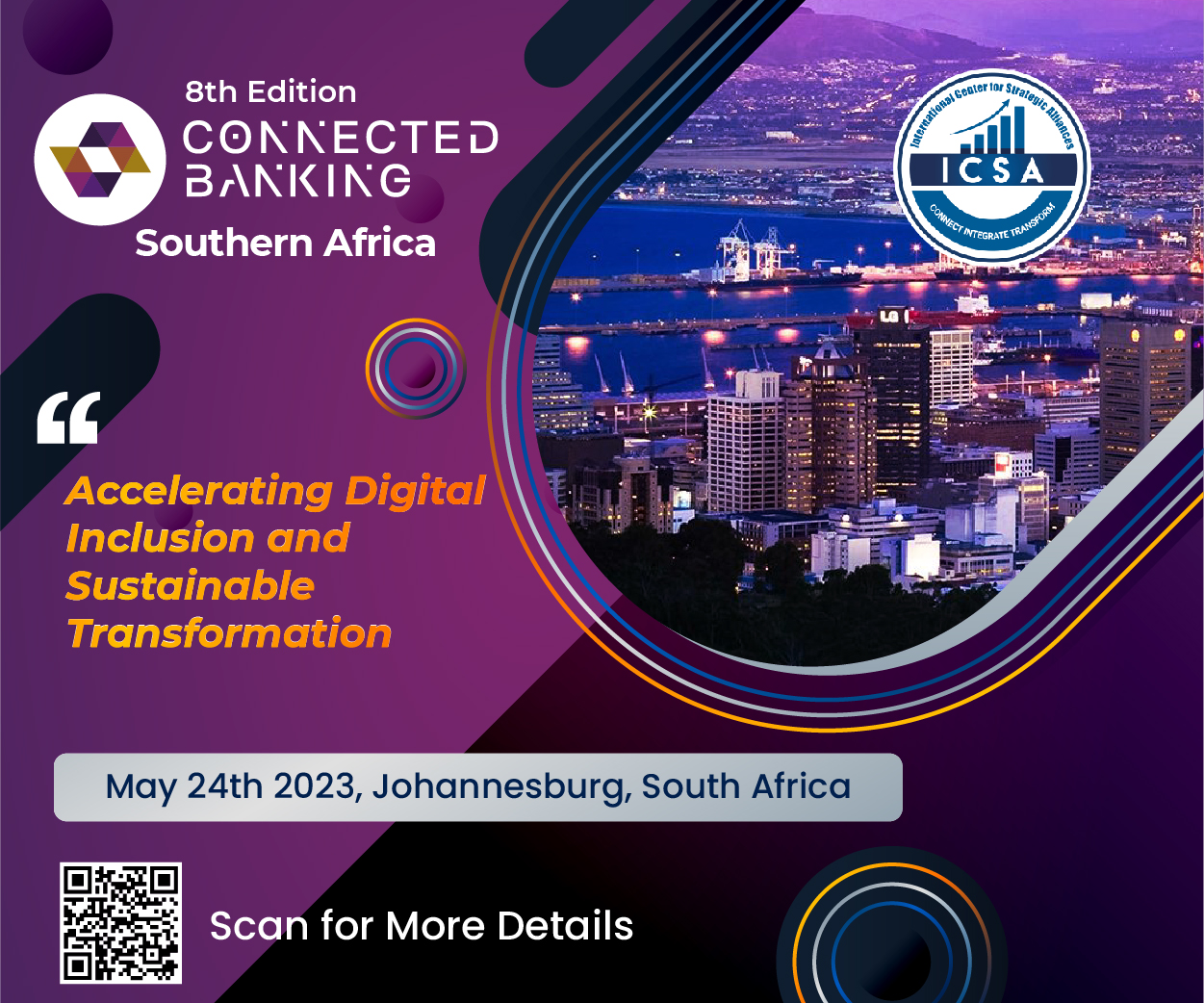 8th EDITION CONNECTED BANKING SUMMIT SOUTHERN AFRICA
The 8th Edition of the Connected Banking Summit Southern Africa is set to take place in Johannesburg, South Africa on May 24, 2023. The theme of the summit is Accelerating Digital Inclusion and Sustainable Transformation". The summit brings together a diverse group of global executives, experts, and leaders to deliberate on creating future-focused banking models. The focus of the conference is to drive digital transformation and enhance customer experience in accordance with relevant policies and regulations, while maintaining the highest standards of privacy and security.
the Finance Magnates Africa Summit (FMAS:23)
Finance Magnates has been holding its London Summit series for over a decade, but the Finance Magnates Africa Summit is the company's first event on an African continent. FMAS:23, which aims to unite the industry's top minds on the continent, is shaping up to be the must-attend gathering for anyone interested in the continent's massive financial market.
Over the course of the event's 2.5 days, attendees will be able to engage with major retail players and industry heavy hitters at a variety of panels, sessions, workshops, and networking opportunities. This is a chance to meet and mingle with business leaders and decision-makers from the online trading, fintech, payments, and crypto industries and be part of an unforgettable experience.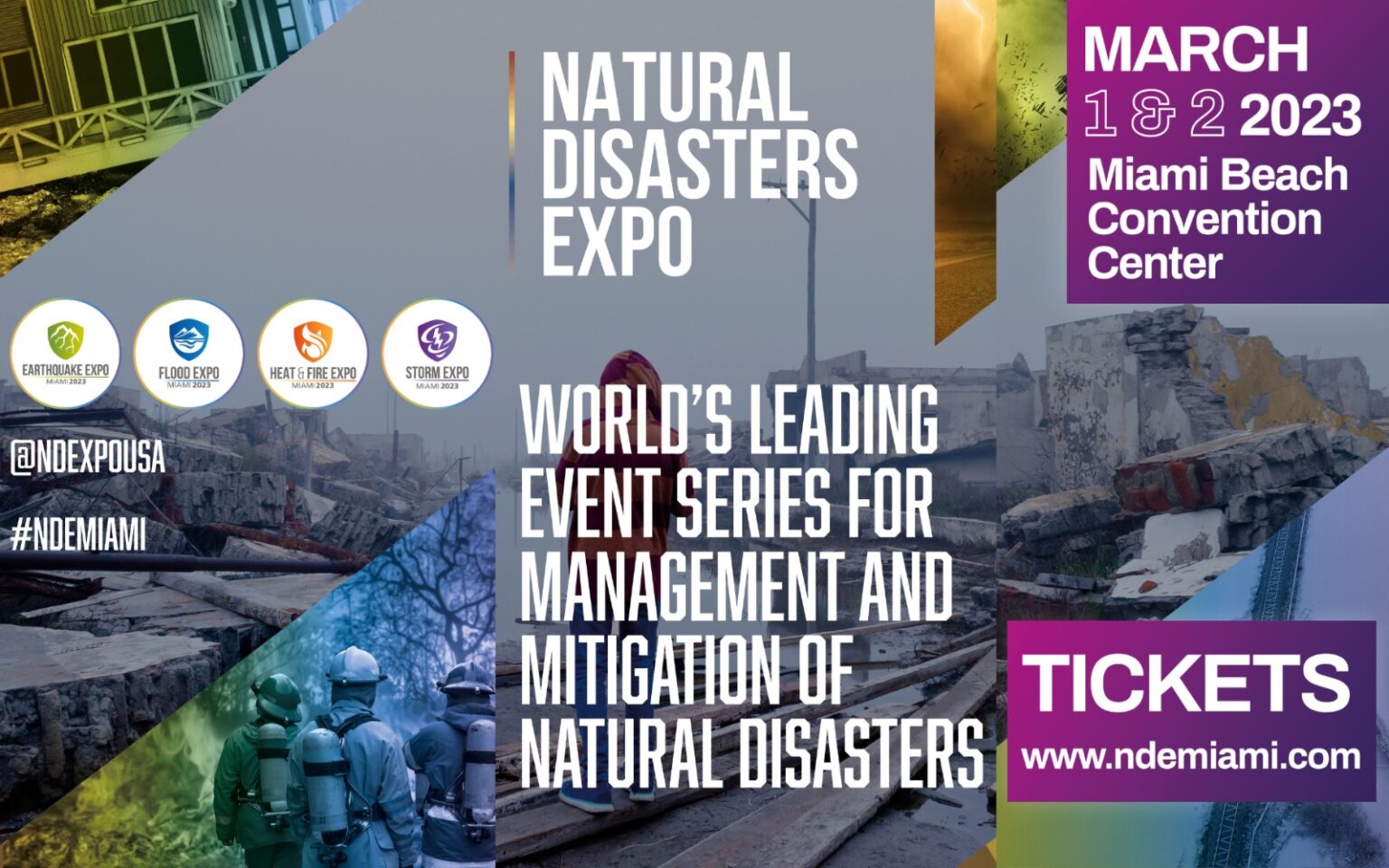 NATURAL DISASTER EXPO MIAMI 2023
The world's leading business event for the management and mitigation of natural disasters is returning to the Miami Beach Convention Center on March 1 – 2. Natural Disasters Expo is proud to provide a platform for the industry to connect and engage to better prepare, respond and recover from natural disasters. 

This GFMI conference will offer case studies on how financial firms have overcome disruptions to reduce reputational and financial losses. The conference will highlight the way threats and disruptions are evolving and will show the best methods to prepare for and respond to them. The changing expectations from regulators will be addressed to show operational resilience professionals what they should be prioritising. Optimal resilience strategies around specific threats such as cyber and geopolitical scenarios will be presented and approaches to remain resilient in the current volatile job market will be delivered. Finally, the conference will display the optimal way to manage the many disciplines that build operational resilience.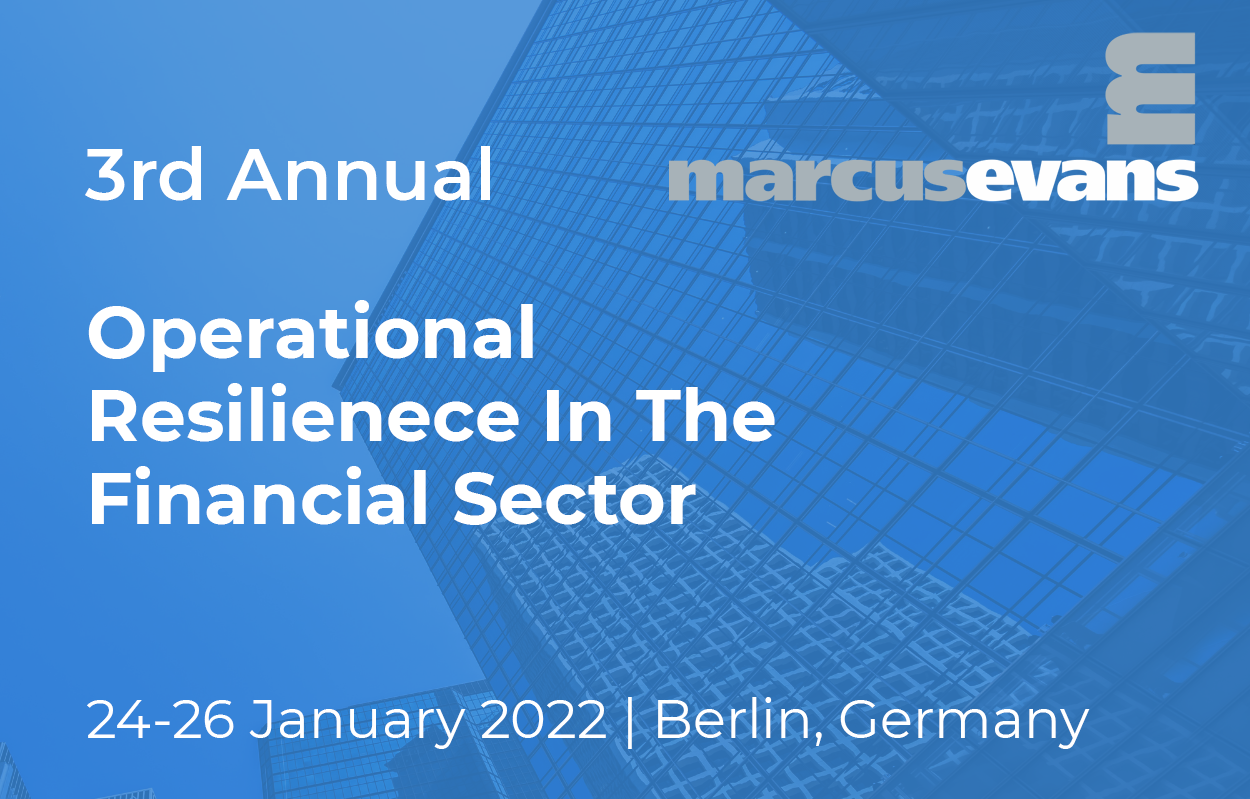 marcus evans, the leading provider of strategic conferences, is proud to announce that the long-
awaited "3rd Annual Operational Resilience in the Financial Sector" conference will take place on
the 24th-26th of January 2022, in Berlin Germany.
*Discounts Available for Worldecomag Readers and Subscribers.
This exclusive conference will be a three-daylong event wherein the attendees can enjoy networking
with one another and hear insights from UK Finance, Legal & General, AXA XL, Zurich Insurance,
Pay.UK amongst others on key industry topics such as: 
1.  Examining The Current Regulatory Landscape For Operational Resilience 
2.  Devise Strategies To Manage Vendor Risk And Suppliers' Resilience 
3. Controlling Cyber Risk Within Operational Resilience 
4. Aligning BCM Approaches To Build A Holistic Operational Resilience Framework 
For more info, please contact [email protected], call on +357 22849327, or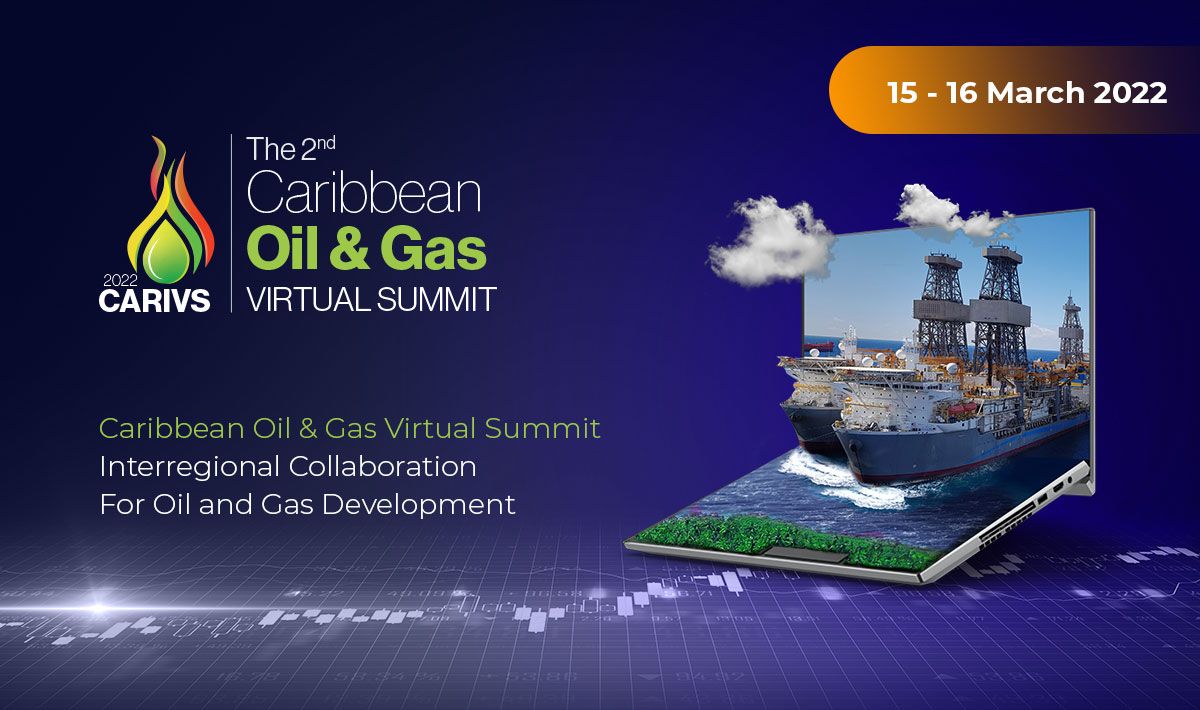 The 2nd Caribbean Oil & Gas Virtual Summit
Delivered in a completely digital format, the Inaugural Caribbean Oil & Gas Summit was a huge success and set a benchmark for both regional & global Oil & Gas industry. With 1300+ registered attendees from 300+ companies, CARIVS 2020 was successful at providing the best networking and business development opportunities to all the participants besides placing the Caribbean region's rich Oil & Gas potential at the center of the global discourse. Following the tremendous success and positive feedback for its inaugural edition, the 2nd Edition of the Caribbean Oil & Gas Summit will take place from 15 to 16 March 2022 as a virtual event, where participants will be provided with multiple opportunities to convene and identify numerous business avenues in the Caribbean region's high-potential oil & gas sector.
CARIVS 2022 will focus on enabling an exclusive interregional collaborative platform for the entire oil & gas value chain including regional ministries, IOCs, NOCs, investment houses and other industry stakeholders to advance the local content development efforts in the Caribbean region. The event programme will focus on key policies &  strategies, business prospects available in the region, enhancing interregional collaborations for sustainable growth and most importantly the local content development in the region.
As the Caribbean region's energy sector is gaining prominence among the global oil &
gas stakeholders and is anticipated to be the world's next leading oil & gas jurisdiction.
CARIVS 2022 will set the stage for the regional and global players to come together and
share experiences & industry best practices, debate over prevalent issues & find
solutions and establish a common ground to promote cooperation between IOCs with
regional industry stakeholders.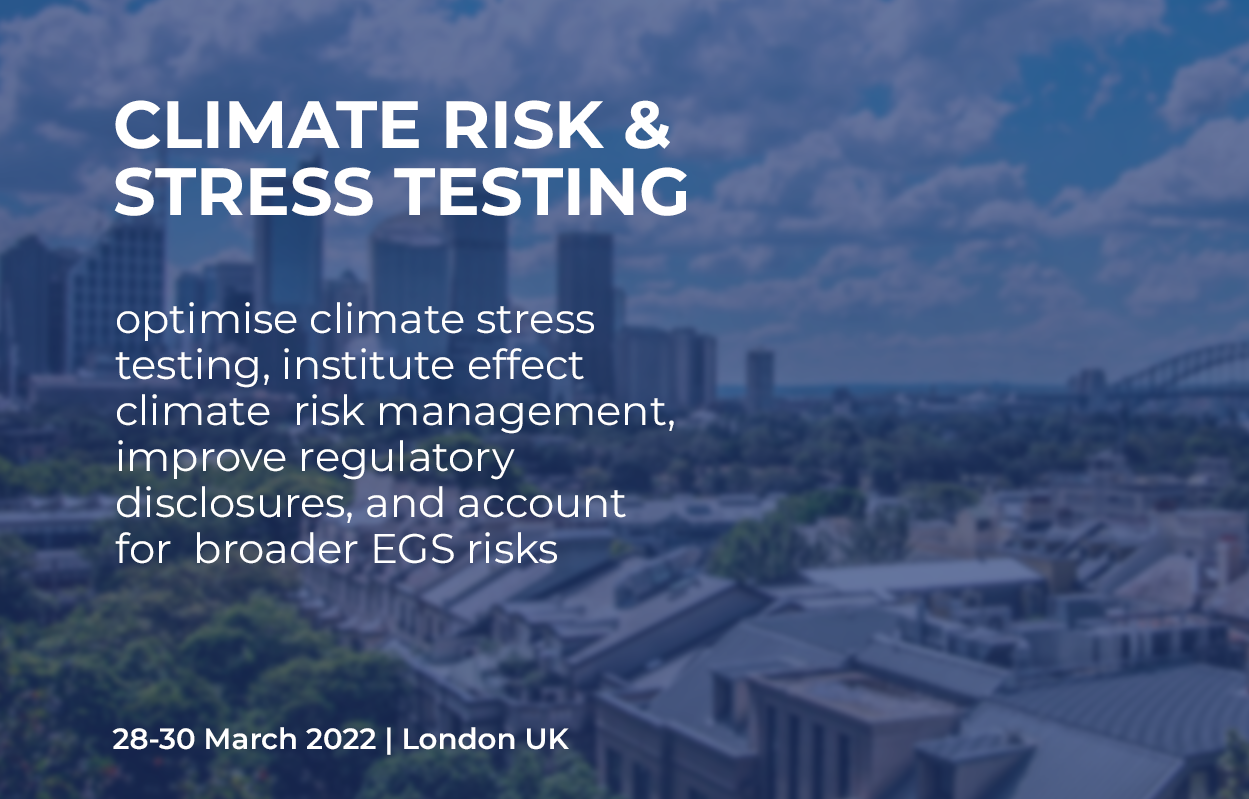 Climate Risk & Stress Testing Conference, 28-30 of March | London, UK
This premier marcus evans event will address how to learn from and improve climate stress testing, manage climate risk, handle regulatory disclosures, and account for broader ESG risks.
With increasing regulatory pressure from UK and European Financial watchdogs and Central Banks, financial institutions such as banking institutions and insurance firms are expected to account for their climate risk factors and be well-prepared for a variety of future scenarios. The industry itself is largely welcoming these moves and has its own incentives to push forward with improvements in climate risk management, including both the operational and credit risk sides.
However, ensuring accurate stress testing to meet regulatory demands will prove to be an overwhelming challenge since many data-related issues are proving to be obstacles within the overall climate risk space. Banks and insurers will also want to account for broader ESG risks and ensure that their regulatory disclosures are transparent and effective.
 
Our senior management delegate attendees will enjoy networking and hear the best strategies from their peers in organizations such as ECB, United Nations Environment Programme Finance Initiative, Natwest Group, BNP Paribas, Standard Chartered, Bank of America, and UBS amongst others.
 
For more information and Discounts available, visit https://bit.ly/3GD6JJi  or contact Ayis Panayi
at [email protected].