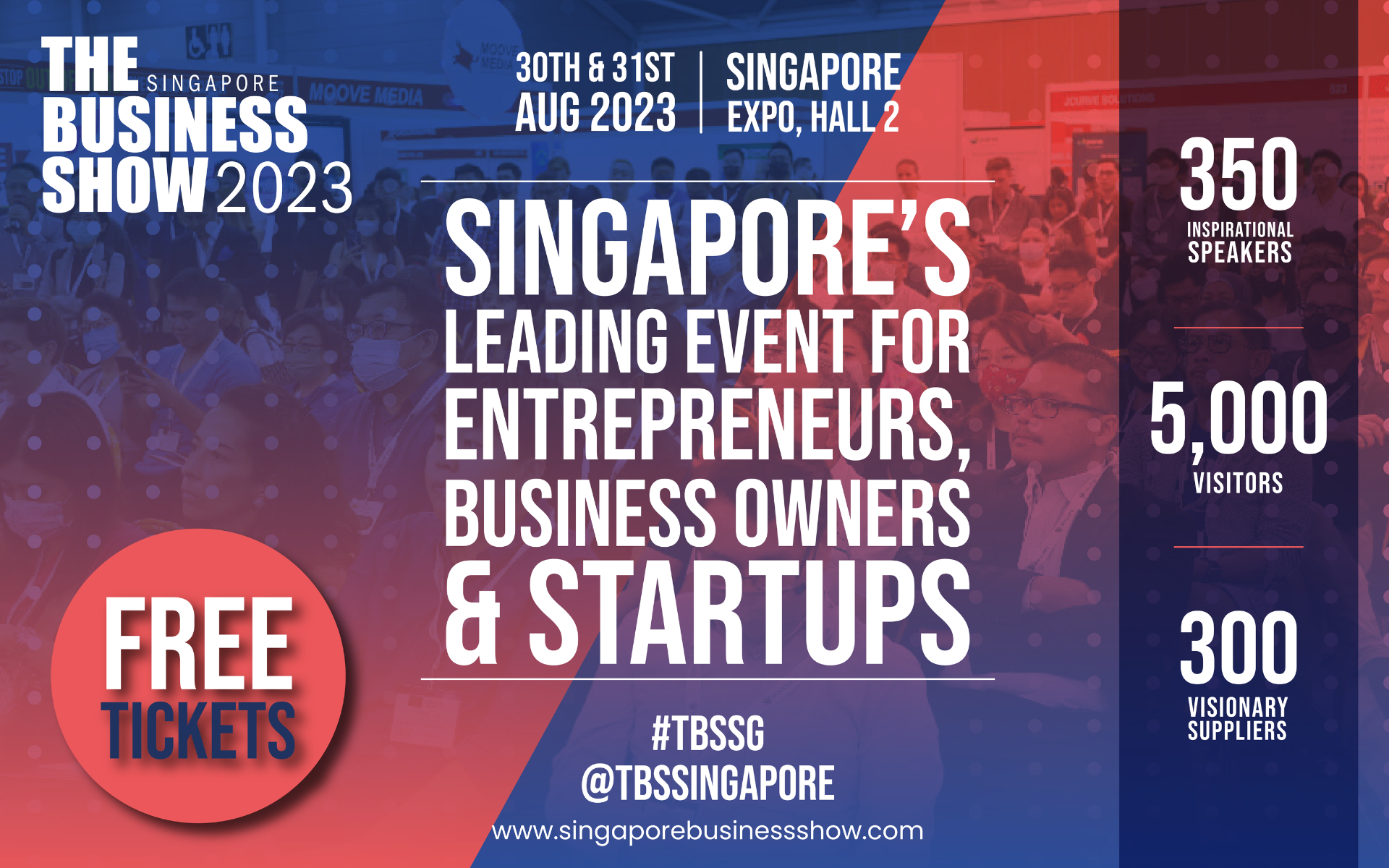 The Business Show Singapore, 30th & 31st August 2023 – Singapore Expo
The Business Show is coming to Singapore! It is transforming the Singapore Expo into the ULTIMATE hub for entrepreneurs, business owners and startups on the 30th and 31st of August, it is all set to inspire and encourage the development of startups, SMEs, large businesses and much more! 
According to SingStat, SMEs contributed to nearly half of Singapore's GDP and employed about 70% of the local workforce which outlined Singapore's economic landscape. Precisely because of it, the Singapore government is supportive of startups and provides resources and opportunities that shape Singapore into a business-friendly environment that attracts entrepreneurs to invest and start their own businesses. 
If you are planning to start up your own brand, looking for new opportunities for your next successful adventure or discovering the latest tricks, The Business Show Singapore is the perfect place for you to reveal the secrets of business adaption, innovation, and survival in the business world! 
All under one roof, industry experts will provide ambitious visitors with in-depth knowledge and insights on the latest trend; inspiration from the success story of the industry leaders; receive mentoring and education from the professionals during the interactive masterclasses and limitless opportunities to connect with like-minded business owners that could provide new opportunities to your business.  
So, what are you waiting for? Head over to singaporebusinessshow.com to secure your FREE TICKET and come to discover the products and services that will grow and develop your business! You can also get the latest updates and announcements through our social media.
Website: https://bit.ly/WorldEconomicMag
Registration Link: https://bit.ly/WorldEconomicMagazineReg