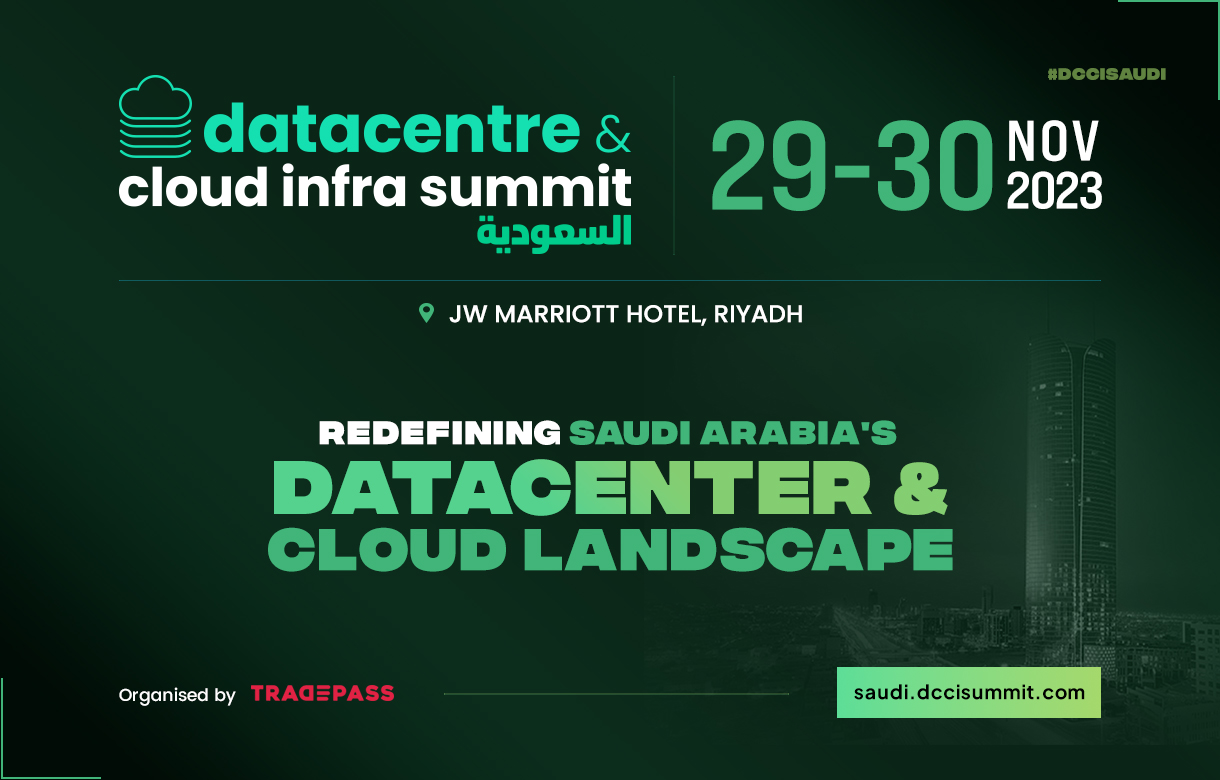 Datacentre & Cloud Infrastructure Summit 2023 – Saudi Arabia -29-30 November 2023 
Unprecedented digitization efforts, deployment of 5G services, next-gen tech advancements with IoT & Big Data, new ICT investments and a favourable regulatory environment, are together flaring up KSA's datacentre & cloud market. The Kingdom is giving the entire MENA region a run for their money as its datacentre market is forecasted to cross $1.77 billion by 2027.
Further, the dawn of a Cloud First Policy and a consequent proliferation of cloud services are said to skyrocket its cloud services market to reach nearly $2.4 billion by 2026. To top it all, the introduction of the Personal Data Protection Law, MNCs expanding their cloud regions in the country and Kingdom's MCIT collaborating with local players for erecting a network of hyperscale colocation datacentres, have set the entire nation ablaze with new investment and business opportunities.
In line with Saudi Vision 2030 and to give a direct access to the country's poised datacentre & cloud market, Datacentre & Cloud Infrastructure Summit (DCCI) is coming to the Kingdom of Saudi Arabia for the first time on 29 -30 November in Riyadh at JW Marriott Hotel. The event will attract 300+ datacentre & cloud professionals from 100+ leading public and private enterprises across KSA.
Social Media caption:
We are excited to join #DCCISaudi as a Media Partner! Latest intel, cutting -edge developments, best practices, avante-garde strategies, use cases and a lot more, be a part of KSA's most intriguing summit, DCCI 2023 – Saudi scheduled on 29-30 November at JW Marriott Hotel, Riyadh
Join us at KSA's leading Datacentre & Cloud Infra Summit that will bring together the topmost experts from across the region- https://saudi.dccisummit.com/