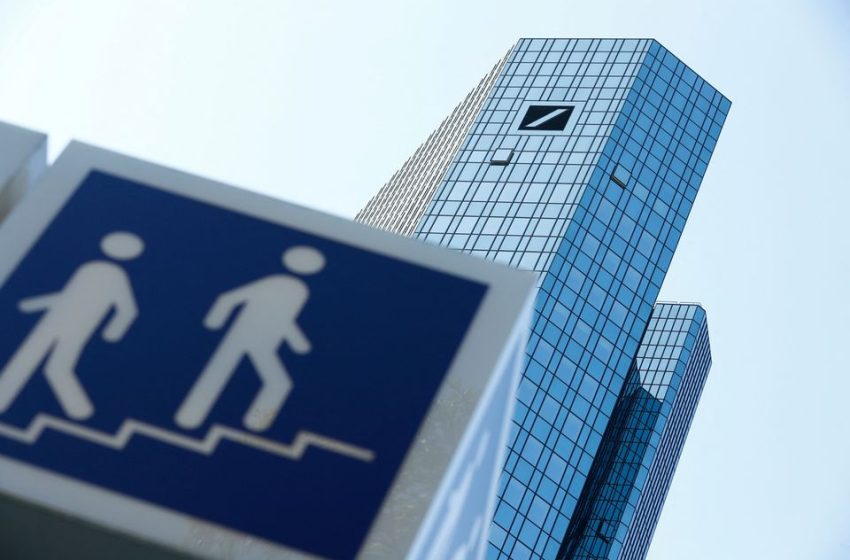 The headquarters of Germany's Deutsche Bank are pictured in Frankfurt, Germany, September 21, 2020. REUTERS/Ralph Orlowski
Deutsche Bank faces questions over plan to stay in Russia
FRANKFURT, March 11 (Reuters) – Deutsche Bank (DBKGn.DE) faced criticism on Friday for its continued ties to Russia after saying that leaving would go against its values, as other banks cut links with the country.
Germany's largest bank has dug in its heels amid pressure to sever ties after the Russian invasion of Ukraine, arguing that it needs to support multinationals doing business in Russia.
"We are often asked why we are not withdrawing completely from Russia. The answer is that this would go against our values," Chief Executive Christian Sewing said in a note to Deutsche Bank staff on Thursday.
Bill Browder, an investor who has spent years campaigning to expose corruption, said that Deutsche Bank staying in Russia "is completely at odds with the international business community and will create backlash, lost reputation and business in the West."
"I would be surprised if they are able to maintain this position as the situation in Ukraine continues to deteriorate," Browder told Reuters.
The debate comes as Deutsche Bank disclosed in its annual report that it paid Sewing 8.8 million euros ($9.68 million) in 2021, a 20% increase from a year earlier.
Overall, the lender paid 14% more, or 2.1 billion euros, in bonuses for 2021, rewarding staff for the bank's most profitable year in a decade.
($1 = 0.9088 euros)
Reporting by Tom Sims, John O'Donnell and Frank Siebelt; editing by Miranda Murray, Jason Neely and Alexander Smith
Source: https://www.reuters.com/business/deutsche-bank-ceo-gets-20-pay-rise-2021-2022-03-11/