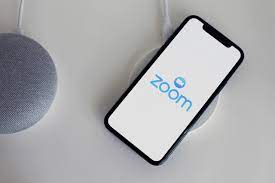 Zoom's shares Showing a Declining Trend!
Zoom (ZM.O) shares slid more than 11% in premarket trading on Tuesday, after the video conferencing company reported a faster-than-expected drop in demand and analysts questioned the company's long-term plans as people return to work.
Zoom is a communications technology company based in San Jose, California. Zoom's assertive profitability, as well as its software's ease-of-use and efficiency, resulted in a $1 billion valuation in 2017, attempting to turn it into a "unicorn" company. Zoom's software usage has increased significantly around the world since quarantine measures were implemented in response to the COVID-19 pandemic.
Zoom will need to find new ways to grow as pandemic restrictions are eased. In July, the company made a $14.7 billion bet on Five9 to help grow its contact center business.
Zoom's true underlying growth rate, according to analysts, will take a few quarters to recover.
"There are significant questions outstanding regarding how new customer demand and customer churn rates will stabilize in the core business following the loosening of COVID-19 restrictions," analysts at Daiwa Capital wrote in a note.
The company's shares have soared to new all-time highs since February of last year, with a market capitalization of $175 billion in October. Since then, the stock has eased, and if current premarket losses continue, Zoom's market capitalization will be nearly half of what it was in October.
Source: Reuters