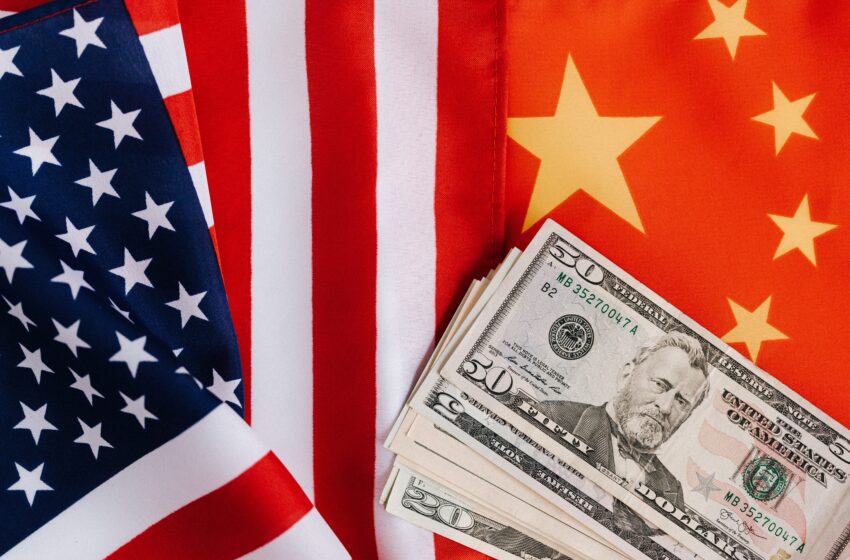 U.S. Secretary of State Antony Blinken Visits Beijing to Mend U.S.-China Relations
In a significant diplomatic move to ease the strained relations between the United States and China, U.S. Secretary of State Antony Blinken embarked on a high-stakes trip to Beijing. This visit is a crucial opportunity for dialogue and cooperation between the world's two largest economies, which have experienced escalating tensions in recent months. 
Secretary Blinken's arrival in Beijing marked a historic moment, as he became the highest-ranking American official to visit China since President Joe Biden took office. The trip is also significant as it is the first visit by a U.S. secretary of state to China in nearly five years, signifying a renewed effort to engage in open communication and address bilateral concerns.
During the visit, Secretary Blinken engaged in candid and substantive discussions with Chinese Foreign Minister Qin Gang. Both sides raised concerns while also exploring opportunities for cooperation. Emphasizing the importance of maintaining open lines of communication, Blinken highlighted the United States' commitment to standing up for the interests and values of the American people. He also expressed the intention to collaborate with allies and partners to promote a free, open world that upholds the international rules-based order.


Blinken invited Minister Qin to visit the United States for further discussions in a positive development. The commitment to continue dialogue demonstrates a shared desire to find common ground and work towards improving the U.S.-China relationship. The two sides agreed to schedule the visit at a mutually suitable time, underlining the importance of sustained engagement.
The original travel plans for Secretary Blinken's visit were disrupted earlier this year due to reports of an alleged Chinese spy balloon flying over U.S. airspace. Despite this incident, both nations have maintained their commitment to diplomatic engagement, with the U.S. ultimately shooting down the alleged spy balloon. The tensions that emerged from the incident have underscored the need for constructive dialogue to address concerns and prevent further escalations.


During his two-day visit, Secretary Blinken was also expected to have a working dinner with Minister Qin, followed by potential meetings with President Xi Jinping. While expectations for an immediate and significant recovery in U.S.-China relations remain modest, this visit lays the groundwork for future engagements. It sets a positive tone for potential future meetings at higher levels.
It is worth noting that recent international travel restrictions due to the Covid-19 pandemic have limited contact between the U.S. and Chinese governments. However, the significance of this visit and the ongoing efforts to support open lines of communication highlights the commitment to resolve differences and explore areas of cooperation.
The potential for a meeting between President Biden and President Xi later this year further underscores the importance of fostering constructive dialogue. Such a meeting could occur during the Asia-Pacific Economic Cooperation Leaders' Summit in San Francisco, providing a platform for the leaders to engage in substantial discussions and work towards common goals.


Secretary Blinken's visit to Beijing is a positive step toward reducing tensions and reestablishing a cooperative relationship between the United States and China. As the two nations navigate complex issues, it is crucial to maintain an open and respectful dialogue that fosters understanding and addresses concerns. The world watches as these economic powerhouses strive to find common ground and contribute to global stability and prosperity.
This article serves as a testament to the commitment of both nations to diplomacy and highlights the potential for positive outcomes in future U.S.-China relations. By engaging in constructive dialogue, the United States and China can pave the way for collaboration on pressing global challenges and create a more cooperative international landscape.