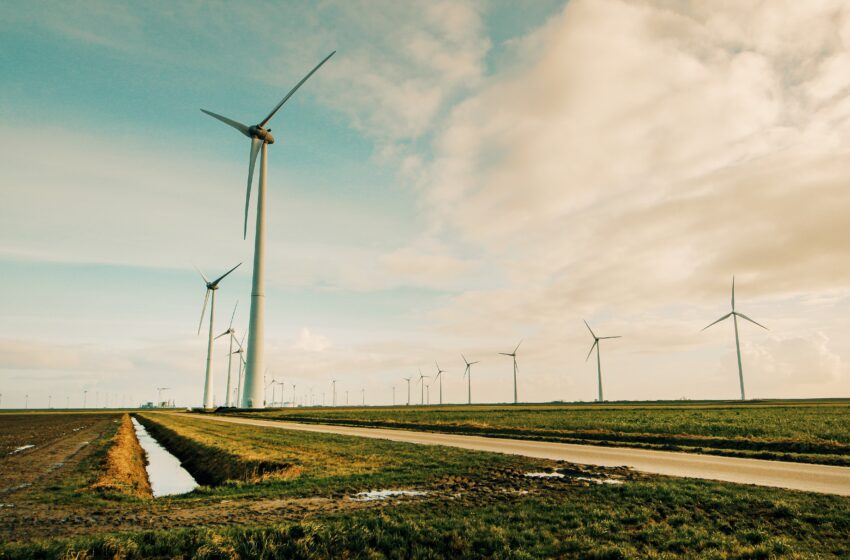 Oman Emerges as a Global Leader in Green Hydrogen Production
In a significant stride towards positioning Oman as a prominent player in the global green hydrogen market, Hydrogen Oman (Hydrom), a subsidiary of Energy Development Oman (EDO), has recently inked three groundbreaking agreements. These agreements mark a major milestone in Oman's quest to become a hub for producing and exporting green hydrogen, a clean and sustainable energy source. Oman's efforts in the green hydrogen space are paying off, paving the way for realising the country's national strategy and its crucial role in a sustainable future.
Under the visionary leadership of H E Eng Salim bin Nasser al Aufi, Minister of Energy and Minerals and Chairman of Hydrom, the agreements were signed during a special event attended by esteemed officials, ambassadors, and local and global media representatives. This gathering showcased Oman's commitment to renewable energy and clean hydrogen projects and demonstrated the country's potential as an attractive investment destination.
The first agreement granted the consortium comprised of Copenhagen Infrastructure Partners (CIP), Blue Power Partners (BPP), and Al Khadra, part of Oman's Hind Bahwan Group, the rights to develop the first green hydrogen block in Oman. With a focus on green steel production, this consortium plans to harness 4.5GW of installed renewable energy capacity to produce around 200 KTPA (thousand tonnes per annum) of green hydrogen. Situated within the strategic Port of Duqm, this groundbreaking project exemplifies the potential of renewable energy and contributes to the diversification of Oman's economy.


The second agreement was signed with BP Oman, paving the way for the development of green hydrogen for ammonia production and export. Leveraging 3.5GW of installed renewables capacity in Block Z1-03, this project aims to produce approximately 150 KTPA of green hydrogen. This initiative highlights Oman's dedication to exploring innovative solutions in renewable energy and its commitment to sustainability.
The third agreement, signed with the consortium of Green Energy Oman (GEO), brings together a collaboration between Oman's integrated Energy Company OQ, Shell Oman, Kuwait's EnerTech, InterContinental Energy (ICE), and Golden Wellspring Wealth for Trading (GWWT). This project, located in Block Z1-04, is expected to generate 150 KTPA of green hydrogen from 4GW of installed renewables capacity, with a focus on ammonia export. By engaging in such partnerships, Oman aims to foster a supportive environment for green energy initiatives and drive its position as a global player in the hydrogen sector.
The total investments in the three projects are estimated to exceed US$20 billion. This substantial financial commitment reflects the confidence of international companies in Oman's renewable energy potential and its attractiveness as a business destination. Moreover, these projects are set to create job opportunities, stimulate economic growth, and contribute to the sustainable development of the Al Wusta governorate.
The signing of these agreements also reinforces the government's commitment to establishing a robust regulatory framework and infrastructure to support the green hydrogen sector. The Royal Decree 10/2023, issued on February 16, serves as a guiding framework, providing the necessary structure and regulatory clarity for renewable energy and clean hydrogen projects. This supportive environment has attracted major international companies and investors who recognize Oman's potential to become a global leader in green hydrogen production.

Additional milestones were achieved during the event to fortify Oman's position in the green hydrogen market. The Ministry of Housing and Urban Planning, Energy and Minerals, and Hydrom inked a head-usufruct agreement in a landmark move. The agreement permits the development of renewable energy and clean hydrogen projects on the granted land rights. This step solidifies Oman's commitment to fostering a stable investment environment and further positions the nation as a leader in renewable energy development.
To ensure seamleass development and the establishment of common utility infrastructure, Hydrom announced the formation of an Advisory Board. This board will oversee the coordination of infrastructure development among the lead developers of green hydrogen projects, national utility operators, and international green hydrogen infrastructure developers. Hydrom and OQ Gas Networks (OQGN) sealed the deal on their partnership with a Memorandum of Understanding (MOU) to create green hydrogen pipelines. This collaboration will be instrumental in ensuring the efficient transportation and distribution of green hydrogen across Oman.
In line with Oman's commitment to research and development, Energy Development Oman (EDO) signed an MoU with Siemens Energy, a global leader in energy technology. EDO and Siemens Energy's collaboration seeks to promote innovation, share knowledge, and unleash the full potential of green hydrogen technology. Together, they aim to lead the charge in the renewable energy industry in Oman and beyond.
H E Eng Salim bin Nasser al Aufi expressed his delight at signing these agreements, emphasizing Oman's position as a leading country in green hydrogen production. He emphasized that these initiatives align with the vision outlined in Oman Vision 2040 and underscore the nation's commitment to renewable and sustainable energy. With significant demand from international companies to invest in Oman's hydrogen sector, Oman is poised to establish a strong and resilient presence in this promising industry in the coming decades.
Oman's recent achievements in the energy sector are a testament to its dedication to global environmental goals and its commitment to sustainable development. With the introduction of its national strategy for green hydrogen, Oman has positioned itself as a pioneer in the renewable energy landscape. Oman is embarking on a journey to take the lead in green hydrogen production, and it's doing so by capitalizing on its abundant renewable resources, creating stringent regulatory frameworks, and attracting global investors to join the movement towards sustainability.
The agreements signed by Hydrom mark a turning point in Oman's energy journey, unlocking the immense potential for economic diversification, job creation, and technological advancements. Oman is emerging as a beacon of hope with its green initiatives. Its focus on sustainability has given rise to a flourishing green hydrogen industry, bringing together countries from around the globe. As the nation progresses in this sector, the world watches in anticipation, recognizing Oman as a beacon of innovation and a trailblazer in the global transition towards clean energy.