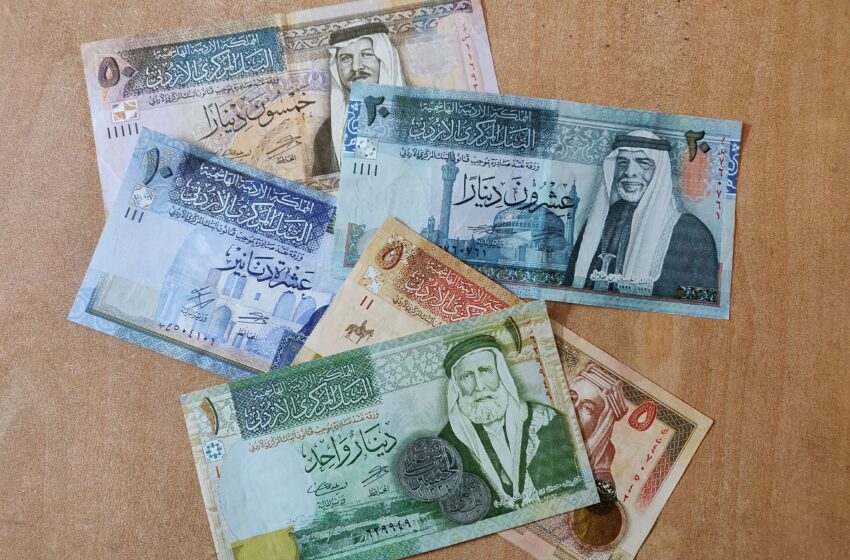 Jordanian Dinar Shows Resilience; Exchange Rate Trends in 2022
Amidst the ebb and flow of global currency markets, the Jordanian Dinar stood its ground in 2022, showcasing a remarkable uptrend against select significant currencies. The annual report from the Jordanian Central Bank for the year unveiled a noteworthy rise in the exchange rate of the Jordanian Dinar against vital global players. Notably, the Dinar appreciated 6.9 percent against the Euro, 9.1 percent against the British Pound, and an impressive 18.6 percent against the Japanese Yen compared to the previous year's rates.
This Jordanian Dinar exchange rate surge highlights the country's economic stability and prudent monetary policies. The Central Bank's steadfast commitment to maintaining a fixed exchange rate against the US Dollar since 1995 has been pivotal in this accomplishment. With an unwavering average rate of 709 fils per dollar, this policy has fortified the monetary foundation and emerged as a cornerstone of overall economic stability.


The Jordanian Central Bank's report underscores the significance of this exchange rate policy, which has contributed to stability and established itself as a critical pillar of Jordan's economic landscape. This currency resilience has bolstered investor confidence and paved the way for sustainable economic growth.
The Central Bank's dedication to upholding the value of the Jordanian Dinar against various significant currencies signifies a prudent approach to monetary policy. The institution's unwavering stance has not only navigated the currency through tumultuous global economic shifts but has also become an integral aspect of the country's financial framework.
As the world grapples with economic uncertainties, the Jordanian Dinar's appreciation against significant currencies is a testament to the nation's resilience and foresight. Its stability is an anchor in uncertain times, fostering economic growth and confidence in the financial sector.
In conclusion, the Jordanian Dinar's performance against major global currencies in 2022 echoes the nation's commitment to sound monetary policy and economic stability. The appreciation of the Dinar against the Euro, British Pound, and Japanese Yen paints a picture of a currency that not only weathered global economic fluctuations but also emerged stronger. The fixed exchange rate policy maintained by the Jordanian Central Bank has proven to be a cornerstone of economic stability, providing a solid foundation for growth and investment in the years to come.