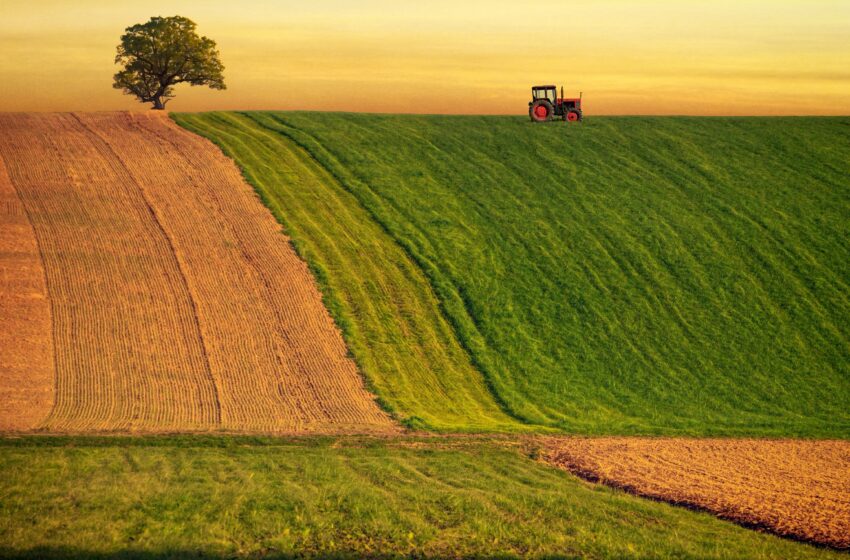 Bahrain's Agricultural Sector Flourishes; Record-Breaking Production and Exports
The agricultural landscape in Bahrain has witnessed a remarkable transformation in recent years, with significant increases in production and exports of various crops and fruits. According to the Ministry of Municipalities Affairs and Agriculture, the nation recorded a substantial 36 percent surge in agricultural output, reaching nearly 13,000 tonnes in 2022 compared to figures from 2015. This growth is attributed to a combination of factors, including the expansion of greenhouses, increased workforce, and enhanced agricultural practices.


The Rise of Greenhouses: A Catalyst for Growth
One pivotal factor contributing to Bahrain's impressive agricultural performance is the surge in greenhouse cultivation. Over the past seven years, the number of greenhouses in the country has surged by a staggering 54 percent, from 3,135 in 2015 to approximately 4,830 in 2022. These controlled environments provide a conducive atmosphere for cultivating various crops, ensuring year-round production and safeguarding against adverse weather conditions. The increased adoption of greenhouse farming has bolstered output, allowing Bahrain to meet the rising demand for fresh produce.
Empowering the Workforce and Enhancing Expertise
Bahrain's agricultural sector's growth is closely tied to its workforce expansion. The number of individuals employed in agriculture has surged from 2,643 in 2015 to 4,378 in 2022, indicating a growing interest and participation in this vital industry. Notably, approximately 323 Bahraini nationals are part of this workforce, alongside expatriate workers who contribute their skills and expertise. This collaborative effort has not only boosted production but has also facilitated knowledge exchange, enabling the adoption of innovative techniques for enhanced yield and quality.
Exports and Imports: A Balancing Act
As Bahrain's agricultural sector thrives, its impact is evident globally. The value of agricultural exports surged by an impressive 220 percent, soaring to $159 million in 2022 from $49.65 million in 2015. This surge underscores the nation's ability to compete in international markets and meet the demand for its high-quality produce. Concurrently, the value of imports increased by 26.3 percent, reaching $939 million in 2022. This balance between exports and imports showcases Bahrain's dedication to maintaining self-sufficiency while engaging in global trade dynamics.
Sustainable Growth: A Forward Trajectory
Bahrain's agricultural success story is a testament to the nation's commitment to sustainable growth and innovation. With increased investments in modern farming practices, technology-driven solutions, and workforce development, the country is poised to elevate its position in the global agricultural landscape. As the world grapples with challenges related to food security and supply chain disruptions, Bahrain's agricultural achievements are an inspiring example of how determined efforts can yield bountiful results.


In conclusion, Bahrain's journey towards agricultural excellence stands as a shining beacon of progress. The nation has established a robust foundation for future growth by expanding greenhouses, nurturing a skilled workforce, and tapping into global trade networks. As Bahrain continues to cultivate its rich agricultural potential, it secures its own food security and contributes to regional and global food resilience.