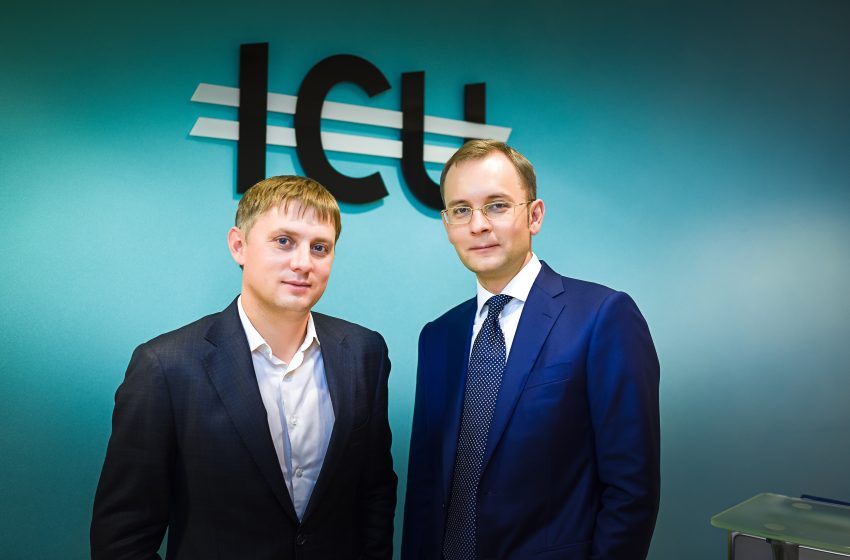 ICU – Ukrainian Financial Group Launches the First Ever Mobile Trading Application in the Country
ICU (Investment Capital Ukraine) has become the first Financial Group in Ukraine to introduce a mobile application for trading government bonds in the country. ICU, independent Ukrainian asset management, private equity, and investment banking advisory firm has been working closely with the government to help stimulate the country's economic growth and development.
Globally, most major financial institutions have already or are in the process of switching to a cashless ecosystem by devising apps for their customers to conduct transactions using their mobile devices. As a result of the Covid-19 outbreak, the entire world has learned to live a technology-based life, and in doing so, we have seen success in the transition towards digital financial platforms and solutions. Therefore, aware of the potential in digital financial services, in August 2021 ICU released their 'ICU Trade' mobile application. Given ICU's position as the country's leader in trading government bonds, their proprietary application allows users to buy and sell Ukrainian government bonds in real-time through their own mobile devices.
Talking about the immediate success and future of the application, ICU Co-Founder Konstantin Stetsenko exclaimed that "the convenience of ICU Trade, combined with a 100% state guarantee, zero taxation, and high liquidity, makes government bonds the optimal instrument for Ukrainian investors. We are pleased to see the growing increase in private individuals' interest in government securities. We are already working on adding all other available securities on the local Ukrainian market to ICU Trade."
Taking a closer look into ICU Trade, investors can draw on actual market observations and prices of government bonds to make informed decisions to buy or sell bonds efficiently, and with effect in real-time. Furthermore, users can also accept individual government bond offers, manage cash-flow and account balances, whilst being able to withdraw funds into their bank accounts, 24 hours a day, 7 days a week. Further confidence in the application can be seen from ICU's reputation for having strong corporate governance. Lending users and investors the assurance that ICU's operations, including ICU Trade, are in control, and that all its stakeholders' interests are considered, and balanced.
Speaking on the matter, ICU Corporate Governance Advisor, Olyana Gordiyenko relayed that "ICU has placed the enhancement of its corporate governance and quality decision making as one the group's key strategic focuses." Continuing, Gordiyenko exclaimed that "ICU believes good corporate governance means being an organization that puts value, leadership, integrity, and transparency first" and concerning that, "we have over the past year worked alongside the National Securities and Stock Market Commission to advise and implement an excellent practice framework in corporate governance."
Since late 2019, and throughout 2020 the Coronavirus outbreak has caused havoc internationally. The global economy had taken a hit, and rates of inflation had become increasingly alarming. However, despite global-wide lockdowns, and uncertainty in the future, many economists predicted an economic rebound by the end of 2021.
On the topic of Covid-19, and its impact on the Asset Management sector, Grigoriy Ovcharenko, head of Asset Management at ICU said that "globally, there are mega-trends and industry-wide challenges that have been pushing the Asset Management industry out of its comfort zone in the last few years. These include secular stagnation, technological revolution, the global wealth shift, market consolidation, and greater investor sophistication. The pandemic has further accelerated this push. Some of the trends we had identified before reflected strong acceleration, and some more moderate. But the challenges the Asset Management industry faces have, without doubt, become more severe."
Policymakers, financial market participants, and global commodities providers have predicted that global economic recovery would begin in the third quarter of 2020. Despite this, the estimated recovery time has been pushed back to 2021 due to a rise in Covid-19 infections, and mutations in both developed and developing countries from September 2020. Additionally, several indications suggested that the financial crises had peaked in the third quarter, but the size and strength of any global economic recovery remained undetermined.
Ovcharenko further expressed his concern around Covid-19 about inflation. According to him "inflation will be a key issue globally and in Ukraine. It remains at high levels in Ukraine and is the second-highest in Europe. While headline inflation has been largely contained thanks to administrative regulation of tariffs, core inflation and spiking PPI indicate the risks are still present, and it may take months for a firm disinflationary trend to emerge. This is driving prices up and strangling potential growth."
Turning to another impact of Covid-19, in addition to inflation, when addressing the country's economic transformation following the pandemic, ICU Co-Founder Makar Paseniuk explained that ICU had "implemented a firmwide home working policy well before the official lockdown imposed by the government last year to ensure the wellbeing of our staff and families. Our agile response followed careful planning on our working practices. For example, we invested heavily in our IT infrastructure and digital transformation many years before the pandemic. This has helped the team stay connected and be able to service our clients seamlessly whilst working from home. We have now implemented a hybrid work model where our staff can choose to be in the office on certain days. As a part of our digital journey, we additionally launched ICU Trade helping retail investors in Ukraine to participate in the trends of increased retail participation and to help provide more liquidity to Ukraine's financial markets."
ICU Co-Founder, Makar Paseniuk expressed his gratitude after the group was recently recognized by World Economic Magazine 2021 with two major awards: Best Asset Manager Ukraine, 2021; and Best Asset Manager in Corporate Governance Ukraine, 2021. He said, "the basis of our long-term success and trusting relationships with clients, are built on our excellent financial results and high standards of service. Winning such coveted awards affirms the firm's commitment to promoting business excellence in every aspect of what we do." 
By Nandana D Choudhury