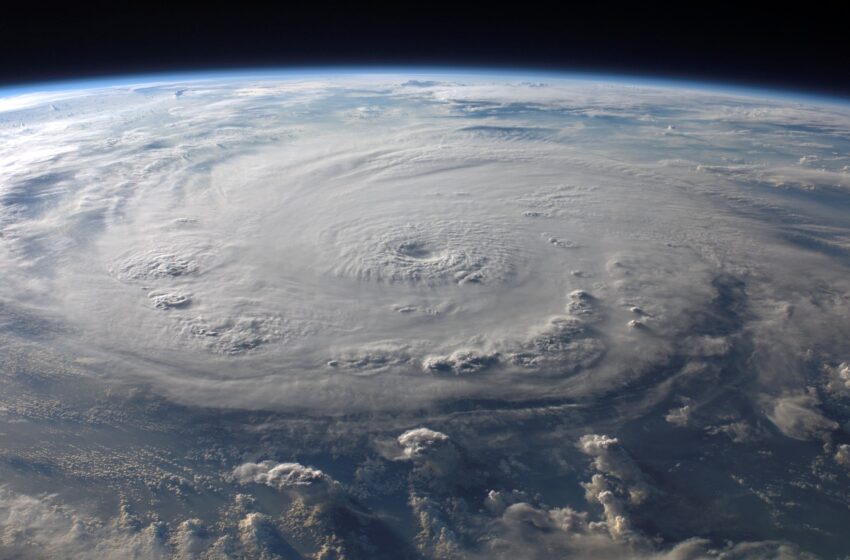 Cyclone Tej Threatens Oman's Dhofar Region; Authorities Prepare for Impact
As the world grapples with the growing frequency and intensity of climate-related disasters, the Sultanate of Oman finds itself on high alert with the looming threat of Cyclone Tej. With the potential to reach Category 4 status, this tropical cyclone has already disrupted life in the region. In this article, we explore the current situation and the preparations being made to mitigate its impact.
Cyclone Tej: A Growing Threat
Cyclone Tej has steadily gained strength, elevating it to Category 3 on the cyclone scale. The potential for further strengthening into a Category 4 storm has raised concerns, particularly for the Dhofar region. The Civil Aviation Authority (CAA) in Oman has issued a warning of extremely heavy rainfall, expected to lash the area on Monday and Tuesday. This, in turn, brings the looming risk of flash floods to Dhofar and parts of Al Wusta.


Dalkhut Braces for Impact
Dalkhut in Dhofar is likely to be the hardest hit, with meteorologists forecasting a staggering 500mm of rainfall on Tuesday. Meanwhile, Salalah and Rakhyut are also at risk, expected to witness approximately 300mm of rainfall on the same day. These anticipated rainfall levels are significantly higher than what the region typically experiences.
Tracking Cyclone Tej's Progress
On Sunday evening, the National Multi-Hazard Early Warning Centre at CAA reported that Cyclone Tej was situated southwest of the Arabian Sea, approximately 400km away from the coast of Oman. Winds at the storm's center were recorded at speeds ranging between 100 knots and 112 knots. The nearest rain cloud mass was located about 140km away from the wilayat of Sadah.
An Impending Landfall
The storm is predicted to continue its west-to-northwest movement, with landfall expected between Dhofar and the Al Mahra governorate of Yemen on Tuesday. This landfall is expected to occur with Cyclone Tej maintaining Category 1 tropical storm status. While the direct impact was felt in Dhofar and Al Wusta on Sunday night, with 50-150 mm of rain, the real impact is anticipated on Monday and Tuesday. During this time, rainfall is expected to range between 200mm and 500mm, accompanied by winds of 20 knots to 40 knots, elevating the risk of flash floods.


Additional Hazards: Rough Seas and High Tides
The Arabian Sea's coastline is also at risk, with very rough sea conditions predicted. Tides may reach heights of 6m to 12m, raising the possibility of a storm surge and seawater inundation in low-lying coastal areas. These conditions further compound the threat posed by Cyclone Tej.
Evacuation Measures
As a proactive measure, the National Committee for Emergency Management (NCEM) has initiated the evacuation of residents from the Hallaniyat Islands and coastal areas in the wilayats of Salalah, Rakhyut, and Dalkhut. Lt Gen Hassan Mohsin al Shraiqi, Inspector General of Police and Customs and Chairman of the committee has assured the public that all necessary measures have been put in place to ensure swift response operations.
Shelters at the Ready
The relief and shelter sector of NCEM, led by Hamoud bin Mohammed al Mandhari, has prepared 32 shelters in Dhofar and three in Al Wusta to accommodate those affected by the cyclone. Residents in areas expected to be hit by the tropical storm are strongly encouraged to head to the nearest shelter for safety. To expedite emergency response efforts, the Relief and Shelter Sector Operations Centre can be reached at 23373805.
Safety First: Official Holidays Declared
Considering the impending threat, NCEM has declared an official holiday for both public and private sector employees in Dhofar and the wilayat of Al Jazir in Al Wusta on Monday and Tuesday. Employers are advised to collaborate with employees and provide the necessary safety precautions. The workers, in turn, should be compensated for the holiday. As a result, schools and colleges will remain closed until Tuesday to ensure the safety of students and staff.
Medical Preparedness
The Ministry of Health has taken essential measures to address medical emergencies arising from Cyclone Tej. Sultan Qaboos Hospital in Salalah has been evacuated, and all emergency cases will now be attended to at the Cardiac Medicine and Surgery Centre in Salalah, as well as the emergency department of the Armed Forces Hospital, Salalah. The Ministry of Health and the public health sector of NCEM are working in unison to prepare for potential health-related emergencies. To cater to medical needs, a dedicated 24/7 call center has been activated. Anyone in need of medical assistance during this time can contact the center by dialing 1212 or 24441999.
In conclusion, as Cyclone Tej continues to gain strength, the Sultanate of Oman is proactively taking measures to safeguard its residents. The combined efforts of meteorological agencies, emergency management teams, and healthcare professionals are geared toward ensuring the safety and well-being of those in the storm's path. Cyclone Tej serves as a reminder of the increasing challenges posed by climate change and the need for resilient infrastructure and proactive disaster management.