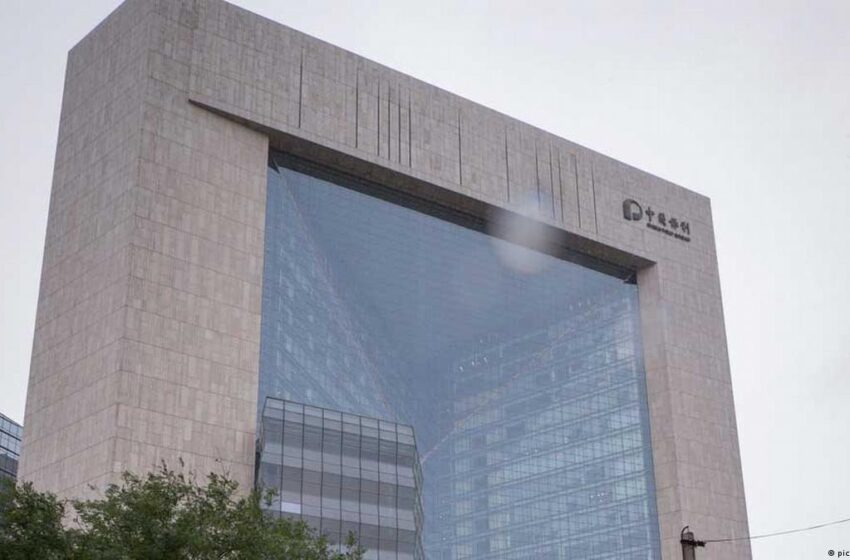 CIC Sells Winchester House in London for $316 Million
China's sovereign wealth fund – China Investment Corporation (CIC) – has sold Winchester House in the City of London – its first direct investment in the UK real estate market – at a loss, indicating it could be ditching assets amid rising geopolitical risks.
According to a media report, the building is currently the London HQ of Deutsche Bank, but the German bank plans to exit the building next year.
With the London office market in a depressed state, in US dollar terms the sovereign fund has seen the value of the investment decline 19% since acquisition in 2012 with a sale price of $316 million. The buyers are Malaysia's Gamuda and UK investment manager Castleforge Partners.
CIC's investment activities in Europe and North America have significantly reduced in recent years amid Western wariness over Beijing's motivations. The last investment by CIC in the UK was in 2016 in a stake in Quadgas Topco, which operates Cadent, the UK's biggest gas distributor.
CIC has also shifted more and more of its portfolio to external management with 61.7% managed outside the fund by 2022, up from 56% in 2020 and the highest level for four years. The increase came at a time of manifold challenges for the Chinese investor, from tense relations between Beijing and Washington that have constrained direct investment opportunities to a high churn in staff, the report said.
CIC has been utilising partnerships in preference to originating its own deals. The China-US Industrial Cooperation Fund, co-established with Goldman Sachs in November 2017, has progressed very slowly towards its $5 billion target.
Co-Investments
The Corporation has been co-investing with private-equity fund managers such as France's Eurazeo SE and Japan's Nomura Holdings and secured investments via its UK-China Cooperation Fund, Japan-China Capital Partners and two other cooperation funds with Italy and France.
In July 2022, CIC merged CIC International and CIC Capital, bringing together overseas private equity and infrastructure operations merged into a single unit. The purpose of the organizational overhaul appeared to be related to improving efficiency of operations as well as responding to a higher staff turnover. The overseas units are now guided by two committees overseeing public assets and non-public assets.
CIC Capital was created in 2015 to support the expansion of Chinese companies on global markets as well as bolster private equity returns, but its functions are increasingly overlapping with CIC International. Additionally, it has been challenged by regulatory obstacles in the US, which made dealmaking more problematic.