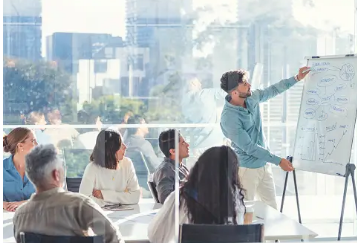 Ominvest-Led Consortium Proposes Revised Offer to Acquire Majority Stake in Ahli Bank
In a significant development in Oman's banking sector, a consortium led by Oman International Development and Investment Company (Ominvest) has presented a revised offer to acquire a majority stake in Ahli Bank. This move aims to bolster the consortium's position and drive strategic growth opportunities within the financial services industry. The revised offer introduces key modifications, providing shareholders with an attractive cash offer and paving the way for potential advancements in the banking landscape. This article explores the latest updates surrounding Ominvest's proposed acquisition and its potential implications for Ahli Bank and the wider Omani banking sector.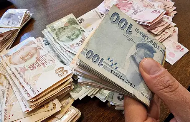 I. An Altered Approach: The Revised Offer by the Ominvest-Led Consortium
– Shifting Focus: Acquisition of 75% Stake in Ahli Bank
– Enhanced Cash Offer: Providing Fairness and Attractiveness to Shareholders
– Regulatory Compliance: Maintaining the Minimum Free Float Requirement
II. Consortium Composition and Strategic Intentions
– Ominvest's Leadership: Guiding the Consortium's Ambitions
– Long-Term Investor: Ahli United Bank's Role in the Proposed Offer
– Commitment to Growth: Consortium's Expertise in the Financial Services Sector- Strategic Direction: Empowering Ahli Bank's Expansion Plans
III. Financial Implications and Funding Sources
– Positive Foreign Direct Investment: Consortium's Funding Commitment
– Ensuring Capital and Lending Capacity: No Constraints on Ahli Bank or Oman Arab Bank
– Consortium's Expertise: Leveraging Financial Services Experience
IV. Regulatory Considerations and Approval Process
– Adhering to Takeover Regulations: Ensuring Transparency and Fairness
– Shareholder Approval: Key Step in the Acquisition Process
– Regulatory Authorities: Central Bank of Oman and Other Applicable Requirements
V. Potential Impact on the Omani Banking Sector
– Strengthened Position: Consortium's Contribution to Ahli Bank's Growth
– Strategic Alliances: Facilitating Further Industry Advancements- Enhanced Competitiveness: Potential Benefits for Ahli Bank's Customers and Stakeholders.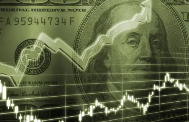 VI. Looking Ahead: Roadmap for the Acquisition
– Timelines and Integration: Transition Period Before Merger with Oman Arab Bank
– Continued Trading: Ahli Bank's Shares on the Muscat Stock Exchange
The revised offer presented by the Ominvest-led consortium to acquire a majority stake in Ahli Bank marks a significant development in Oman's financial landscape. With an enhanced cash offer, the consortium aims to provide shareholders with an attractive opportunity to participate in the offer. Leveraging their expertise and commitment to growth, the consortium envisions a strategic partnership that will empower Ahli Bank's expansion plans while adhering to regulatory requirements. As the proposal progresses through the necessary approval processes, the outcome of this acquisition could reshape the Omani banking sector, unlocking potential synergies and fostering a more competitive industry. It is crucial to monitor the developments surrounding this acquisition to gauge the future direction of Ahli Bank and its impact on the broader financial landscape in Oman.