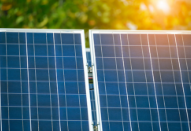 Australia Energy Storage Systems (ESS) – An Overview of its Market Trends, Innovation & Forecast
IHS Markit makes a bold prediction in their most recent study that energy storage installations in Australia will increase from a mere 500 MW to an astounding 12.8 GW by 2030. Though Australia currently only accounts for less than 3% of total global installations for battery energy storage, the country is expected to represent 7% of the market by 2030, ultimately securing its position as the third largest market for energy storage worldwide. Such astounding growth is projected to be driven primarily by three market segments- residential, standalone front-of-the-meter, and collocated with utility-scale renewables.
Residential energy storage systems (ESSs) are gaining popularity among consumers who have installed rooftop solar due to high electricity prices, expiring feed-in tariffs (FITs), subsidies, and the need for greater resilience. ESSs help customers consume more of their solar energy, instead of exporting it to the grid, and provide backup power during outages. This is particularly important for homes in remote areas or areas prone to bushfires.
More and more households in Australia are opting to install rooftop solar systems, with roughly 15% already doing so by 2020. As debates on whether to impose charges on exported power continue, solar installations paired with ESS are quickly becoming the norm.
Over the next decade, Front of the Meter (FTM) projects are expected to account for 58% of installations, with a majority being colocated with solar energy systems. Furthermore, Energy Storage Systems (ESS) colocated with renewables will drive a whopping 55% of the FTM forecast between 2021 and 2030. These dispatchable solar assets are being pushed by the Australian Energy Market Operator (AEMO), mainly due to the predicted retirement of 7 GW of thermal capacity by 2030 and an additional 6.2 GW by 2035. The importance of avoiding curtailment, a sudden drop in voltage levels leading to the tripping of power plants, or network congestion, further bolsters the value of these projects.
Operating hybrid projects can prove to be quite a challenge as it involves following strict standards laid out by the AEMO. Due to this complexity, several barriers to entry can arise which ultimately lead to delays in the project commissioning process. To address this issue, assets for several colocated projects will operate independently, thereby limiting their interaction with each other, albeit while still sharing the grid connection.
Moreover, BESSs can leverage the volatility recorded in the frequency control ancillary services (FCAS) and wholesale markets. In Australia, most battery energy storage systems (BESSs) aim to make the most of the merchant markets, with their primary focus on the FCAS, while also exploiting the fluctuation of prices in the wholesale market whenever there is a significant spike.

Australia is seeing a surge in the use of Energy Storage Systems (ESS) to avoid investment in network infrastructure. Both Front of the Meter (FTM) and Behind the Meter (BTM) solutions are being adopted to address the issue. For example, Standalone Power Systems (SAPS) using solar PV and storage systems are replacing the need for new power lines for homes and farms situated on the fringe of the grid. Meanwhile, large-scale ESS is helping to tackle congestion and outages on transmission lines in FTM. This trend is expected to intensify as renewable installations grow in a distributed grid network like Australia's.
Despite this positive outlook, IHS Markit predicts volatility in the ESS market in Australia due to a lack of federal policies aligning with the state's rapid push toward renewable energy transition. The market's slow shift in structure, coupled with concerns around merchant market risk, presents obstacles in developing financially viable cases for large-scale BESS.

Nonetheless, the potential for BTM and FTM ESS remains robust and crucial for supporting Australia's shifting electricity landscape.