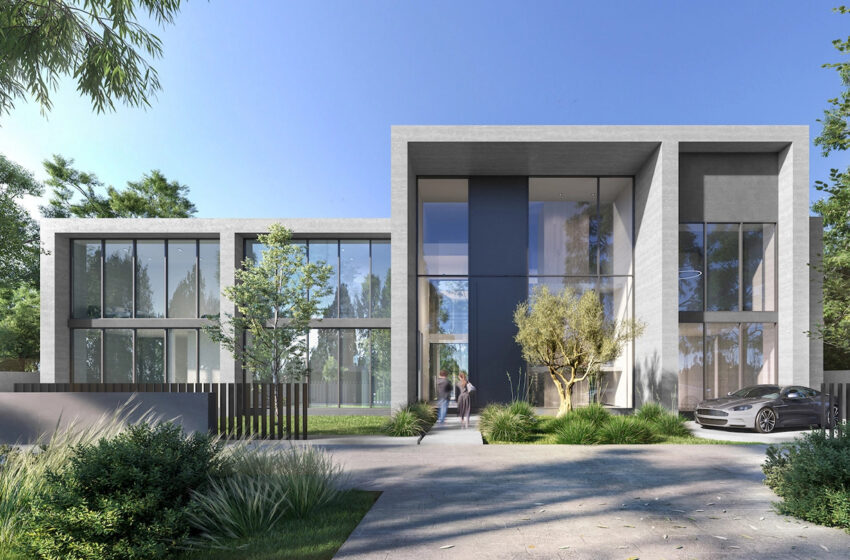 Arada Launches 'Sarai' Luxury Mansions in Sharjah
Arada, the Sharjah-based real estate company has launched 'Sarai,' a collection of ultra-luxury mansions exclusively designed, in Masaar, Sharjah's forest community.
The launch of 'Sarai', Arada's woodland megaproject, has introduced ultra-luxury home sales in Sharjah for the first time. The inclusion of 36 limited edition mansions in this phase, with prices starting from $5.4 million, comes in response to the increasing demand for ultra-luxury properties in Sharjah and throughout the UAE.
Two types of six-bedroom mansions are available in the 'Sarai' district, spread over three or four floors, providing enhanced privacy. All the homes in this district feature high-ceiling foyers, expansive terraces and lounges, spacious gardens, and English courtyards, as well as basements with home entertainment, gyms, saunas, swimming pools, and outdoor sunken areas.
Additionally, each mansion includes separate rooms for maids, drivers, and storage.
Positioned at the heart of the Masaar master plan, 'Sarai' benefits from a prime location where all homes are conveniently located within walking distance of Masaar Central.
This community hub offers an array of entertainment, leisure, wellness, and fitness facilities, as well as direct access to Masaar's signature forested landscape, outdoor amphitheatre, children's waterplay area, and skate park. All mansions in Sarai are scheduled for completion by the end of 2025.
Valued at $2.18 billion, the Masaar master plan features 3,000 homes spread over seven gated districts, all of which are linked by a green spine featuring over 50,000 trees.
Spurt in Demand
Ahmed Alkhoshaibi, the Group CEO of Arada, said that the introduction of 'Sarai' was prompted by the significant interest and noteworthy increase in demand for high-end homes at Masaar. The launch of Sharjah's first ultra-luxury community targets high-net-worth individuals in the UAE and beyond.
Alkhoshaibi further said that the recent decision by the Sharjah Government to allow all nationalities to purchase freehold properties in the Emirate has resulted in a surge in demand for homes at Masaar.
"Masaar is presently one of the most sought-after off-plan communities in the UAE, with over 500 villas already sold in the first two months of this year. Therefore, Arada projects that Masaar will be completely sold out within the next six months," Ahmed added.
The construction of the first three residential districts, Sendian, Kaya, and Robinia, is presently underway, with the first homes scheduled to be delivered later in 2023. The previous four phases have sold out, and the master-community is now more than two-thirds sold out.
The next milestone for delivery will be the Masaar buffer zone, the border that runs around the outside of the community. This zone will contain thousands of trees and feature a professional looped cycling track, 6.6 km in length.
The Zad food truck district is already up and running with eight F&B brands, as is the Masaar Discovery Center and a children's playground.