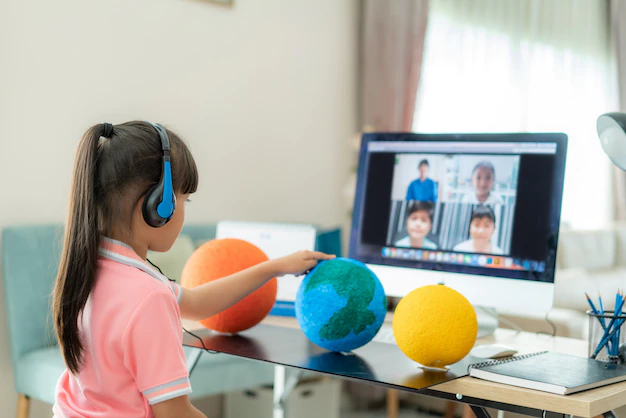 Women & Education and Economic Growth
Girls' education is vital; and one of the  most consistent element of growth for almost every developmental outcome, from mortality reduction to economic growth, democracy, and equity.
Nonetheless, how can we be certain that investing more in female education is financially viable?
It is said that "women's education is of greater importance than men's education".
Women make up nearly 50% of the earth's population, work two-thirds of the hours worked, earn one-tenth of the globe's income, and own less than one-hundredth of the world's property. Female deprivation is especially severe in poor countries with significant levels of poverty, although women in wealthier countries also face low social status due to traditional attitudes.
Supporting girls' literacy, on the other hand, has tangible, far-reaching economic and social advantages for everyone. A well-educated girl is more likely to increase her own earning capability while also reducing poverty in her community. According to the World Bank, one year of secondary education for a girl results in a wage increase of up to 25% later in life.
The repercussions are handed down through the generations: educated girls have less educated, better educated, and more educated kids. The typical child gains 0.32 years for every additional year of a mother's education, with girls benefiting somewhat more.
Proper training and education may have a major impact on women's earnings. There are certain business magazines aimed specifically at women. Women in business are honored, and they are frequently highlighted in banking news and updates. According to the 2013/4 Education for All Global Monitoring Report, professional women with strong reading skills earned 95% more than women with little or no literacy skills, while men earned only 33% more. Qualified women are more likely to have a larger economic role in their communities and families, and they are more likely to reinvest 90% of their earnings in their families.
UNICEF is working toward the objective of achieving equality and empowering girls. UNICEF is collaborating with governments to strengthen rules and legislation that protect and support girls, including from violence in schools; enhancing the impact of educational opportunities for the most vulnerable girls, such as through scholarships, financial assistance, collaborative social supports and guidance, inclusive curricula, and gender-sensitive teacher training; and advocating for girls' education at the societal, national, and international levels. Female education's economical influence is a key topic of research in global development. Improvements in female education in an area are associated with higher levels of growth. Focusing in girls' education is not only the moral thing to do, but it is also good for the economy and society as a whole. Some of the impacts are linked to the state of the economy. Women's education enhances their earnings and contributes to GDP growth. Other side effects are linked to societal progress. Girls' education has a variety of societal benefits, many of which are tied to women's empowerment.