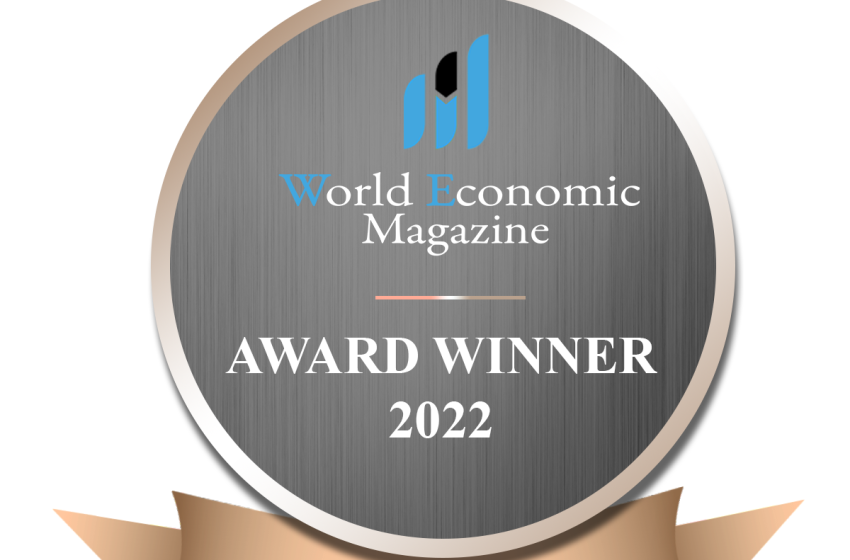 TBC Bank Uzbekistan was awarded by World Economic Magazine as "Best Digital Bank Uzbekistan 2022"
TBC Bank Uzbekistan received the "Best Digital Bank Uzbekistan 2022" award from the World Economic Magazine, an international business publication in web and print editions.
The award recognizes TBC bank's dedication to implementing cutting-edge technology in its digital financial operations in Uzbekistan. The bank offers retail banking services via the TBC UZ mobile app based on an innovative fintech platform Space. Two years since the launch of operations in Uzbekistan, TBC UZ has reached over 3 mln downloads and TBC Bank Uzbekistan provides innovative financial solutions to more than 2 million registered retail users, while maintaining the highest quality services to its customers. Today the Bank is represented by 10 showrooms and 41 customer activation points in 12 cities across the country.
"It is a great honor for us to receive this award from such a prominent and reputable international business magazine for the second time now. We have built digital bank from scratch during the past two years and this award is the proof that we are on the right track. Our team has done a tremendous job to achieve such great results. The "Best Digital Bank 2022″award from the World Economic Magazine is a testament to our devotion and perseverance in developing and diversifying service channels for our customers and users, as well as our unwavering commitment to offering high-quality services. I believe, this was made possible with our focus on our users, and quality customer experience that make people' lives easier"- Nukri Tetrashvili, CEO at TBC Bank Uzbekistan commented:
The award is considered a benchmark for performance, consistency, and resilience in the banking and finance industry, and it serves as a reliable indicator of the world's most successful companies. The winners are decided by an awards committee headed by World Economic Magazine's Editor in association with industry analysts.
About TBC PLC
TBC Bank Group is a public limited company listed on the London Stock Exchange – a holding company of JSC TBC Bank and a group of companies that principally operate in Georgia in the financial sector and other closely related fields. Together with its subsidiaries, TBC is a leading universal banking group in Georgia, with a total market share of 39.1% of customer loans and 40.7% of customer deposits. As a technology-driven company with the mission to make people's lives easier, TBC holds dominant positions in all major business lines comprised of retail, corporate and micro, small and medium enterprises (MSME). The company's financial services include traditional banking offerings as well as the industry's cutting-edge solutions. In 2020, TBC PLC expanded its operations in Uzbekistan serving customers through its innovative fintech platform Space, offering retail banking solutions through the mobile app.
For more information:
Facebook: @tbcbankuz (https://www.facebook.com/tbcbankuz)
Instagram: @tbcbankuzbekistan (http://instagram.com/tbcbankuzbekistan)
Telegram: @tbc_bank_uzb (https://t.me/tbc_bank_uzb)
Web: tbcbank.uz (https://tbcbank.uz/ru/)
Call center: 24/7: 1150
About World Economic Magazine
The World Economic Magazine Inc. is a US-based print and online magazine providing the global audience with a comprehensive view and insight of a wide range of business information and services. The World Economic Magazine is to be the web's premier source of business intel by giving critical information through timely financial news covering global markets. With an emphasis on banking, economy, technology, infrastructure, and sustainability, content from prominent professionals offers the magazine's readers an accessible view of global trends. For more information, visit https://worldecomag.com or write to [email protected]