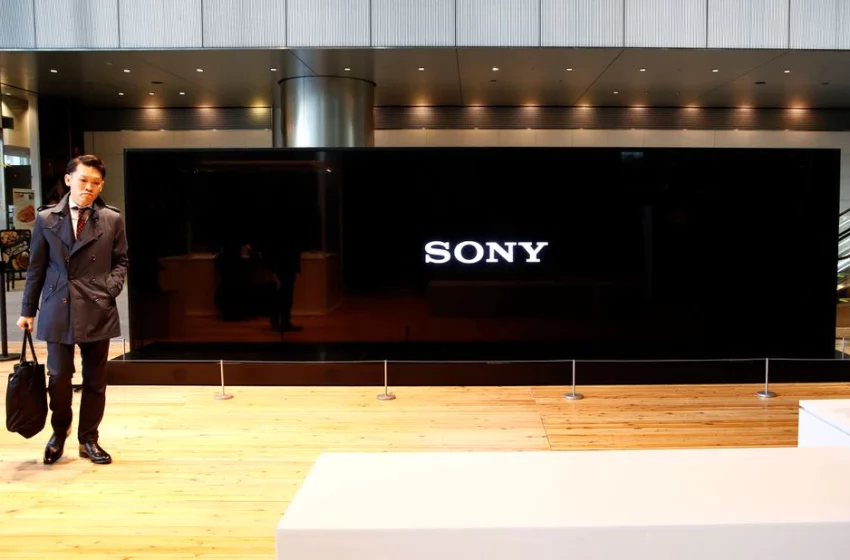 Sony Corp's logo is seen on its Crystal LED Integrated Structure (CLEDIS) display at its headquarters in Tokyo, Japan, February 2, 2017. REUTERS/Kim Kyung-Hoon
Sony hikes FY profit forecast by 4.5% on foreign exchange boost
TOKYO, Nov 1 (Reuters) – Sony Group Corp hiked its full-year operating profit forecast on Tuesday by 4.5% to 1.16 trillion yen ($7.84 billion) as the boost from foreign exchange fluctuations at units including the music business offset gaming weakness.
Sony trimmed its full-year profit forecast for the games business by 12% to 225 billion yen citing lower software sales from third-party developers and the impact of dollar-denominated costs.
Sony's shares have fallen by almost a third so far this year as investors fret about the strength of the games business amid competition from Xbox maker Microsoft Corp and after a fading boost from stuck-at-home consumers during the COVID-19 pandemic.
The gaming business recorded a 49% fall in second quarter profit to 42.1 billion yen after booking higher costs from game development and acquisitions. It sold 3.3 million units of its PlayStation 5 (PS5) console in the second quarter, equal to the year ago sales. The group has hiked the price of its console in markets including Europe and Japan as the dollar strengthens.
The conglomerate has said it plans to ramp up production of the PS5, which has been affected by supply chain snarls, and broaden its games portfolio on other platforms.
Sony Chief Financial Officer Hiroki Totoki said the group produced over 6.5 million PS5 units during the quarter ahead of the key year-end shopping season.
The conglomerate aims to sell more than 18 million units this cc that ends in March 2023. It sold 11.5 million units during the prior year.
While major industry releases have been pushed back to 2023, Sony launched a remake of the PS5 game "The Last of Us" in September with "God of War Ragnarok" due for release in November.
Sony reported overall group operating profit rose 8% to 344 billion yen in the July-September quarter, beating analyst estimates.
Sony's shares closed up 0.6% ahead of the earnings release in line with the benchmark index.
($1 = 147.8700 yen)
Reporting by Sam Nussey; Editing by Christian Schmollinger
Source.