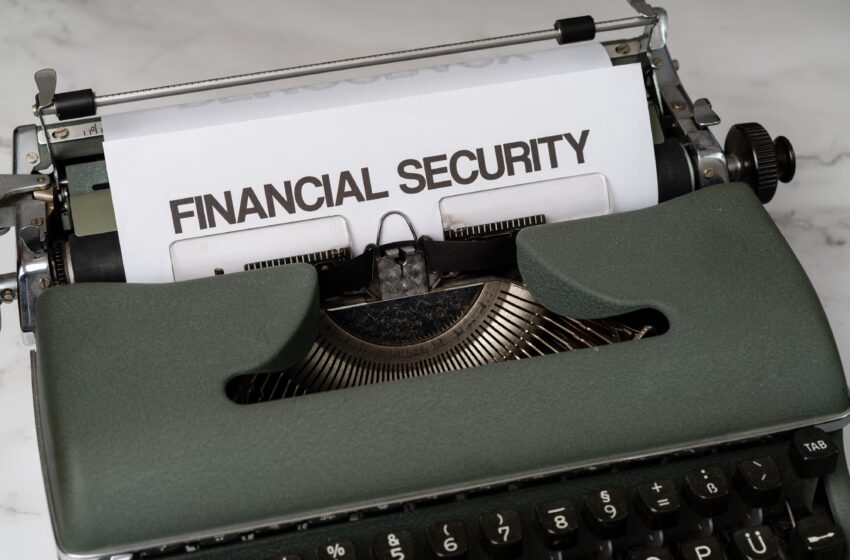 Shaping a Healthier, Longer, and Better Future for Filipinos – AIA Philippines' Enduring Legacy
The story of AIA Philippines, formerly known as Philam Life, is a testament to resilience, transformation, and an unyielding commitment to the people of the Philippines. For over 75 years, this distinguished company has been a financial security guardian, a long-term savings custodian, and a beacon of hope for countless families. Steeped in rich history, AIA Philippines has weathered storms and celebrated triumphs, emerging as a stronger and more innovative entity than ever before. 
Two years ago, it embarked on a transformative journey by adopting the name of its parent company, the AIA Group, headquartered in Hong Kong. Thus, AIA Philippines was born, promising a bigger and better future for its patrons, recognizing the need for innovation to cater to the evolving needs of its clients.
In the present day, AIA Philippines stands committed, with its subsidiary companies – BPI AIA, AIA Investment Management, Trust Corporation Philippines (AIAIM Philippines), and MediCard Philippines – completing the constellation of businesses under its umbrella. This strategic alliance positions AIA Philippines to fulfil its mission of helping more people live healthier, longer, and better lives by extending protection, promoting long-term savings, and introducing new frontiers in healthcare.
Protection: A Pillar of Strength
The origins of AIA Philippines trace back to life insurance, offering protection products to Filipino families. For decades, it has been the vanguard against life's uncertainties, championing the cause of financial security through its legion of insurance advisors. In 2009, what was then Philam Life forged a groundbreaking partnership with one of the Philippines' largest banks, the Bank of the Philippine Islands, birthing the BPI-Philam Life Assurance Corporation, known today as BPI AIA.
Through BPI AIA, protection and long-term savings solutions, backed by the expertise of AIA Philippines, are made readily accessible to the clients of BPI. This collaboration fosters a deeper understanding of individual needs, translating into tailored insurance offerings to address specific concerns.
Karen Custodia, CEO of BPI AIA, underscores the value of proximity to customers, stating, "Our closeness to our clients allows us to comprehend their desires and necessities, empowering us to respond rapidly with innovations that render insurance accessible, affordable, and personalized for every Filipino."


Savings for the Future
The early 2000s saw the rise of variable unit-linked insurance products, more commonly called VULs. These innovative solutions offer dual benefits – insurance protection and the opportunity for customers to invest their money in diverse financial instruments. While returns are contingent on fund performance and not guaranteed, these VULs ensure the safety of the principal amount while capitalizing on growth potential.
AIA Philippines provides access to VUL products backed by expertise from AIA Investment Management Singapore for global funds and its subsidiary, AIAIM Philippines, for local funds. Angie Pacis, CEO of AIAIM Philippines, highlights the significance of this collaboration, "We align with our peers at AIA Investment Management (AIAIM) in Hong Kong, who specialize in long-term investments. This enables us to offer customers the best investment options by merging our understanding of the local market with the global capabilities of our parent company."
As of the close of 2022, AIAIM Philippines has amassed PHP 155.6 billion in assets across diverse classes under management, demonstrating its commitment to managing peso assets.
Healthcare as the Next Frontier
AIA Philippines recognized the changing dynamics in its relationship with customers and embarked on a transformative journey with the launch of AIA Vitality in 2015. This wellness program redefined the interaction, evolving it from a transactional "you die, we pay" approach to a more engaging and enduring partnership. AIA Philippines became a mentor by rewarding customers for proactive health management and inspiring wellness.
In 2023, AIA Philippines marked a significant milestone by completing the acquisition of MediCard Philippines, a pioneering health maintenance organization (HMO) founded by Dr. Nicanor Montoya in 1986. This strategic move has unlocked many new possibilities, enabling AIA Philippines to diversify its product portfolio, explore untapped customer segments, and establish fresh distribution channels, thus reaching an expanded customer base.
Julian Mengual, CEO of MediCard Philippines, elaborates on the enhanced capabilities, "Our extensive medical service network of over 2,000 partner hospitals and clinics, along with 27 high-quality MediCard-owned clinics across the Philippines, empowers us to offer a comprehensive range of services encompassing primary care, diagnostics, laboratory tests, and minor surgeries. As a part of the AIA Philippines group of companies, we are uniquely positioned to provide integrated health insurance and healthcare products to customers, supporting them at every stage of their health journey."
Healthier, Longer, Better Lives – A Unified Vision
The foundational pillars are complete with the inclusion of MediCard in the AIA Philippines family, alongside BPI AIA and AIAIM Philippines. AIA Philippines is now primed to offer top-tier protection, long-term savings, and groundbreaking healthcare solutions to more Filipinos.
Kelvin Ang, CEO of AIA Philippines, reaffirms the potential of this unified front, stating, "The combined strength of AIA Philippines, BPI AIA, AIAIM Philippines, and MediCard places us in an enviable position to seize the opportunities on the horizon. For our customers, this translates to access to a comprehensive array of solutions that cater to their protection, long-term savings, and healthcare requirements."
In alignment with its overarching Purpose, AIA Philippines is steadfast in its mission to help more Filipinos lead healthier, longer, and better lives. Through an unbroken legacy of protection, a commitment to savings, and the introduction of innovative healthcare, the company continues to write a remarkable chapter in the financial security and well-being of the Filipino people.