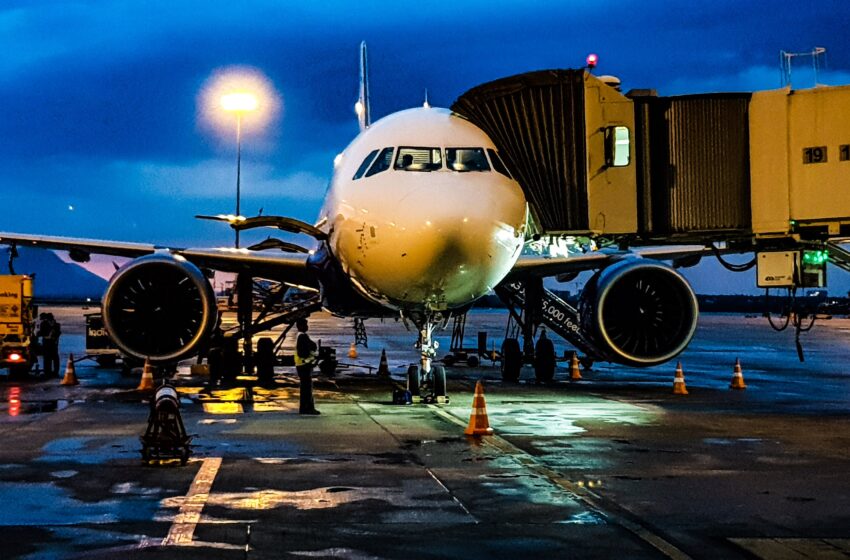 Ryanair Announces Major Expansion in Morocco for 2023/2024 Season
Ryanair, the Irish low-cost carrier, is set to significantly impact its operations in Morocco with an extensive winter schedule for the 2023/2024 season. This expansion marks a strategic move bound to have a lasting effect on the airline and the Moroccan aviation industry.
Extensive Winter Schedule
The winter plan unveiled by Ryanair includes over 840 weekly flights, reflecting a substantial 20% annual increase compared to previous years. Such a commitment to increased services is a testament to the airline's confidence in the Moroccan market. According to Ireland's Travel Trade Network, the airline's statement on this expansion highlights its dedication to the region.


Strategic Route Expansion
Route development is one of the focal points of Ryanair's expansion in Morocco. The winter schedule will cover 126 routes connecting to 10 Moroccan airports. This expansion will introduce 10 new routes connecting Moroccan destinations with prominent European cities. These new routes are set to link Morocco with Barcelona, Bordeaux, Cologne, Girona, Dusseldorf, London, Madrid, Stockholm, Strasbourg, and Wroclaw. Such strategic route expansion aims to cater to a growing demand for air travel between Morocco and key European destinations.
Frequency Upgrades on Existing Routes
In addition to introducing new routes, Ryanair is also boosting the frequency of more than 50 existing routes. This enhancement of services aims to offer travelers greater flexibility and accessibility to a wide range of destinations. Frequent and convenient flights will undoubtedly make air travel more attractive to passengers.
Investment in Marrakech
Ryanair is establishing a new base for an additional Boeing 737 Gamechanger in Marrakech to support this ambitious growth plan. This new addition will take Ryanair's total fleet in Morocco to 12 aircraft, representing a substantial $1.2 billion investment in the country. The move is about increasing capacity and underscores the airline's commitment to the Moroccan market and the region.


Sustainability Focus
Ryanair's strategic expansion in Morocco also highlights its dedication to environmental sustainability. The addition of the Boeing 737 Gamechanger aircraft is significant in this regard. These aircraft are known for their eco-friendly features, with reduced CO2 emissions by 16% and noise emissions by 40%. This investment in eco-friendly aircraft aligns with the growing global focus on sustainable aviation.
The CEO's Enthusiasm
Speaking from Marrakech, Ryanair CEO Eddie Wilson expressed his enthusiasm for this substantial investment in Morocco. He emphasized the airline's partnership with the Kingdom of Morocco and its dedication to the region's continued growth.


Wilson mentioned that the comprehensive Moroccan program will offer 840 weekly flights across 126 routes, connecting Morocco with key European markets. He highlighted that this "record-breaking program" will lead to a 20% increase in Ryanair's Moroccan winter traffic and bring 10 new routes and an additional Marrakech-based aircraft into the mix.
Furthermore, the CEO revealed that the company is investing $100 million in the plan. This investment will bolster Ryanair's Morocco-based fleet to 12 aircraft, including six new 'Gamechanger' aircraft. The expansion is also expected to create more than 30 new local jobs, undoubtedly supporting the Marrakech-Safi region and its economy.
A Promising Future for Moroccan Aviation
Ryanair's extensive expansion in Morocco signals a promising future for the Moroccan aviation sector. It expands connectivity options for travelers and brings economic benefits, including job creation. The move to embrace eco-friendly aircraft also aligns with the global shift toward sustainable aviation, positioning Morocco as a key player in the green aviation industry.
This substantial investment underscores Morocco's potential for the aviation sector and highlights the country's growing significance in the international aviation landscape. As Ryanair's footprint in Morocco expands, the nation's position as a significant player in the industry is solidified.