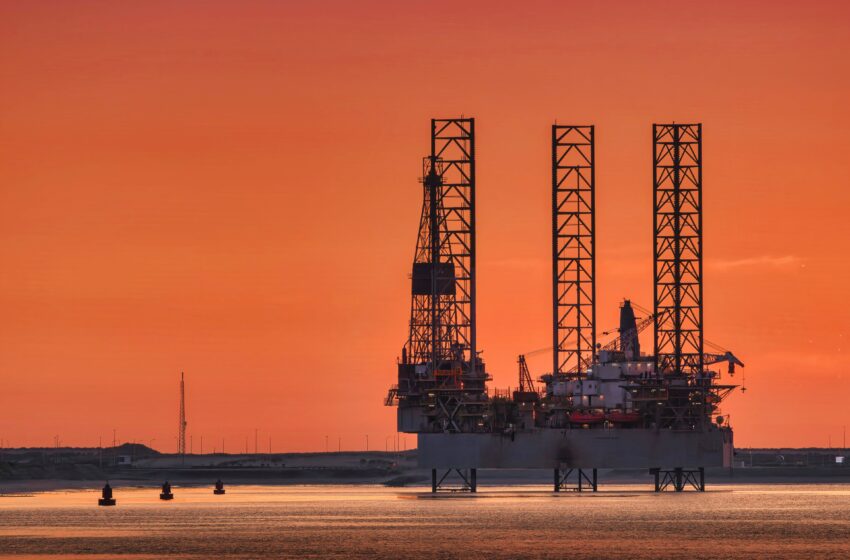 PDO's Monumental Stride; Oman's Indigenous Drilling Rig and a Vision for Sustainable Energy Future
Petroleum Development Oman (PDO), the preeminent name in Oman's hydrocarbon exploration and production sector, has marked a momentous milestone. On a day that will be etched in the annals of the sultanate's industrial progress, PDO unveiled its first locally manufactured drilling rig. This groundbreaking achievement is the culmination of years of meticulous planning, dedication, and an unwavering commitment to enhancing in-country value and self-sufficiency in the energy sector.
The Genesis of a Landmark Endeavor
This significant accomplishment finds its roots in a strategic alliance between PDO and KCA Deutag's Kenera business unit. The endeavour includes the construction of four state-of-the-art, highly automated drilling rigs designed to cater to PDO's drilling operations for the next ten years. It is an extraordinary testament to PDO's forward-thinking vision and the promise of Oman's burgeoning potential in the energy industry.


The inauguration of the first of these rigs took place in the presence of H.E. Mohsin bin Hamed al Hadhrami, Undersecretary of the Ministry of Energy and Minerals. The ceremony, held at the KCA Deutag facility in Nizwa, was a celebration of this monumental achievement that has the potential to transform Oman's energy landscape.
Bridging the Gap: PDO's Commitment to In-Country Value
The sultanate's first locally manufactured drilling rig is a testament to PDO's unwavering commitment to enhancing in-country value. The term "in-country value" (ICV) represents a noble initiative aimed at boosting the local economy by investing in local talent and resources. PDO's journey towards self-sufficiency aligns with Oman's larger goal of building a robust and diversified economy.
With an investment of approximately $100 million for the construction of these rigs in Oman, KCA Deutag's commitment to the growth of the Omani economy is unmistakable. Notably, about 40% of this investment has been channeled into subcontracting significant work, such as construction and commissioning, to small and medium-sized Omani businesses. This approach contributes to the expansion of the local economy, creating a ripple effect of prosperity.
Technological Marvels: The Advanced Drilling Rigs
These pioneering drilling rigs, each boasting a capacity of 1250 horsepower, have been designed with a focus on digitalization. They utilize cutting-edge technologies to deliver safe, efficient, and sustainable drilling operations. Key equipment automation is enabled through the rig's central operating system, the cyber drilling chair (synapse), and customized software that enhances remote operations capabilities, thereby improving safety and performance.


An Unmatched Commitment to Sustainability
One of the most remarkable aspects of these drilling rigs is their strong emphasis on sustainability. Sustainability has become a cornerstone in the energy sector, and PDO, in alignment with global energy trends, is embracing this ethos wholeheartedly. These new rigs are expected to deliver lower emissions, contributing to a greener and more sustainable energy future for Oman.
The Heritage of a Pioneering Partnership
The KCA Deutag Group, a partner to PDO since 1964, has a long-standing history in Oman. The group has not only invested financially but has also committed to empowering the local workforce. Omani nationals represent an impressive 92% of the group's local workforce, exemplifying their dedication to nurturing local talent. This includes launching a summer internship program in collaboration with Omani universities to create opportunities for 16 undergraduates, thereby investing in the next generation of talent.
Simon Drew, President of Land Drilling at KCA Deutag, stated, "This project, with its strong emphasis on digitalization and automation, demonstrates the capability we have in-country and across the group. As we continue to embrace cutting-edge technologies, these new rigs will deliver lower emissions and contribute to sustainability and energy optimization in Oman."
PDO's Vision for the Future
PDO's commitment to the ICV initiative goes beyond corporate responsibility; it underpins the nation's economic aspirations. Eng Abul-Amir al Ajmi, PDO's External Affairs and Value Creation Director, emphasized the importance of ICV, stating, "The significance of ICV goes beyond corporate responsibility; it is the bedrock upon which our national economic aspirations are built."
In conclusion, Oman's first locally manufactured drilling rig represents a historic leap toward self-sufficiency and in-country value enhancement in the energy sector. It is an embodiment of PDO's unwavering commitment to creating a sustainable and prosperous future for Oman. As these advanced rigs embark on their journey, they pave the way for an energy landscape that is not only efficient but also environmentally conscious, thus setting the course for a brighter and greener future.