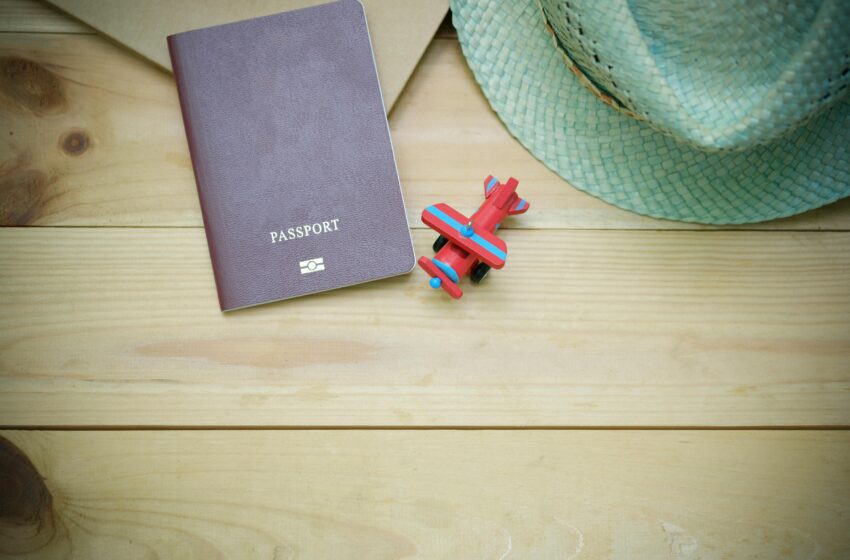 Navigating the India-Canada Visa Row- A Path to Peaceful Resolution
The recent tensions between India and Canada, sparked by allegations of Indian government involvement in a high-profile murder case, have left both nations on edge. The repercussions of this diplomatic standoff have been felt in various aspects of bilateral relations, from travel restrictions and visa suspensions to concerns about trade and economic cooperation. While the primary focus of this article is to explore the nuances of this ongoing dispute, it also seeks to shed light on the importance of finding peaceful resolutions in diplomatic conflicts and the far-reaching consequences of strained relations between nations.
Diplomatic Escalation
In early September, Canadian Prime Minister Justin Trudeau's statement alleging the involvement of "agents of the Indian government" in the killing of Hardeep Singh Nijjar, the leader of the banned Khalistan Tiger Force, sent shockwaves through the international community. This explosive claim had the potential to damage the otherwise amicable relationship between India and Canada irreparably. In response to this assertion, India decided to suspend visa services for Canadian citizens, plunging the two nations into a diplomatic crisis.


Travel Implications
The suspension of visa services and the subsequent travel restrictions have taken a toll on the people of both countries. Canadian tourists, business travelers, and even former Indian citizens have been faced with uncertainty and frustration as they grapple with the practical consequences of this diplomatic dispute. This travel hiatus has affected various aspects of cross-border movement, including leisure travel, pilgrimages, and business endeavors. The suspension of visa services in three Indian cities, with services only available at the Canadian High Commission in Delhi, created a substantial inconvenience for Canadian travelers and pilgrims.
Indian students in Canada, along with Indian business people and traders, found themselves caught in the crossfire of this diplomatic row. Over 300,000 Indian students are currently pursuing higher education in Canada, drawn by the promise of better job opportunities and higher earning potential. The month-long diplomatic crisis generated anxiety and uncertainty among these students and other Indian citizens residing in Canada.


Economic Impact
Fortunately, the diplomatic tension has not yet negatively impacted the bilateral trade between India and Canada, which currently stands at approximately $8 billion annually. The trade relationship between the two countries is delicately balanced, with imports and exports nearly matching each other. However, if the strained diplomatic relations persist, they could eventually spill over into the realm of trade, potentially affecting the economic interests of both nations. India relies on Canada for imports of essential goods like mineral fuels, oils, fertilizers, and lentils. Notably, Canadian shipments of masoor dal constitute 95 percent of India's lentil imports, making them indispensable, especially in the face of concerns about declining local pulse production.
The Future of India-Canada Trade
The India-Canada Free Trade Agreement, which has been a long-pending negotiation, now faces further delays due to the diplomatic impasse. These negotiations gained momentum last year, but progress has since been halted. A comprehensive free trade agreement is vital to foster deeper economic cooperation and trade relations between the two nations. The continued delay in this agreement could have far-reaching implications for both India and Canada.
A Way Forward: Balancing Security and Cooperation
While security remains a paramount concern for India, an outright ban on visa services can lead to unintended consequences. Recent developments indicate that India has taken a step towards reconciliation by resuming the issuance of certain visas, including entry visas, business visas, and medical visas. This measured approach has raised hopes of a gradual restoration of normalcy in India-Canada relations.
The Importance of Free Movement
The free movement of professionals and travelers plays a vital role in facilitating international trade and fostering economic growth. Restricting visa services can have a profound impact on the flow of people and ideas between countries. As both India and Canada recognize the significance of these connections, they are likely to take proactive steps to mend their diplomatic ties and allow the resumption of seamless travel and trade.
Conclusion
The ongoing India-Canada visa row serves as a stark reminder of the complexities and sensitivities involved in international relations. While security concerns are essential, a measured and diplomatic approach to disputes is equally critical. The bilateral relationship between India and Canada encompasses various dimensions, from trade and education to cultural exchange and economic cooperation. A peaceful resolution to this diplomatic crisis will not only benefit the citizens of both nations but also underscore the importance of dialogue and cooperation in a rapidly changing global landscape. As both countries work towards reconciliation, the hope is for a swift and amicable resolution, allowing for the free movement of people and ideas and fostering prosperity and collaboration in the years to come.