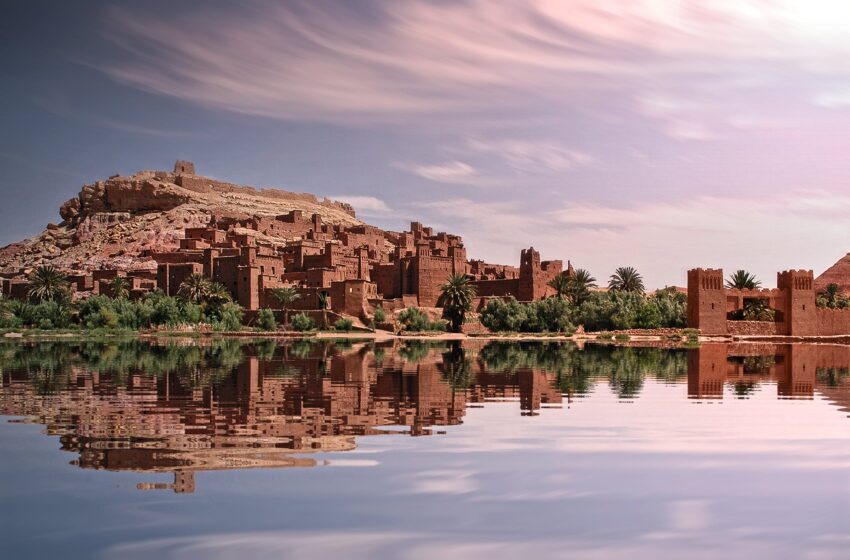 Morocco's Tourism Triumph; Setting New Records in Passenger Traffic
In the ever-shifting landscape of global tourism, Morocco emerges as a beacon of resilience and allure. Much like the mighty Atlas Mountains that stand unwavering against the test of time, Morocco's airports have not only weathered the turbulence of the tourism industry but have set a new record in passenger traffic. As we delve into the realm of this North African gem, we explore the factors that have led to its remarkable achievement and what makes Morocco such a compelling destination.
A Sky-High Sojourn
In the era of global connectivity, airports are more than mere transportation hubs; they are the gateways to a nation's soul. Among these gateways, Mohammed V Airport in Casablanca and Marrakech-Menara Airport have emerged as bustling portals into Morocco's rich tapestry of culture and history. The country has witnessed an impressive growth of 8.76% in passenger traffic compared to the previous year. This surge underscores Morocco's undeniable appeal as a global tourist hotspot.


The Allure of Morocco
What is it that beckons the world to Morocco's doorstep? The answer lies in the enchanting blend of cultural heritage, natural beauty, and diverse landscapes that seem like pages from a traveler's dream. Morocco's historic cities like Marrakech and Fez, its captivating coastline, and the grandeur of the Atlas Mountains create a vibrant tapestry of attractions for travelers. Yet, this upsurge in tourism isn't solely a result of Morocco's inherent charm.
Investment in Accessibility
Morocco's record-breaking tourism numbers are also a fruit of strategic investments in tourism infrastructure, particularly the expansion and enhancement of airports. These efforts have not only made travel to Morocco more accessible but also enriched the experiences within the country. The nation has not been content with simply offering a great destination. It has marketed itself globally as a secure and stable one, putting stringent security measures in place to address potential threats.
Strategic Gateways
Morocco's strategy isn't just about enticing international travelers; it's also about creating strategic transit points. For instance, Mohammed V Airport in Casablanca serves as a major hub for international flights, facilitating transit for passengers traveling between Europe, Africa, and the Americas. It's a bridge connecting continents, embodying the nation's pivotal role in international travel.
The Rise of Marrakech-Menara
Marrakech-Menara Airport's surge in passenger numbers mirrors the city's popularity as a tourist destination. Marrakech boasts a unique blend of historic sites, vibrant culture, and luxurious resorts, making it a magnet for travelers seeking a blend of tradition and modern comfort.


A New Beginning, Not the End
While celebrating the record-breaking passenger traffic, it's essential to remember that Morocco's tourism journey is far from over. As the nation continues to focus on tourism as a cornerstone of its economy, further growth in passenger numbers is expected in the years to come. However, Morocco isn't merely chasing numbers. With every visitor stepping onto Moroccan soil, a personal journey unfolds. It's a journey into a nation that has artfully balanced the allure of the exotic with the comforts of modernity.
A Soaring Future
As we look forward, Morocco stands as a shining example of tourism resilience and growth. The world is taking notice of this North African treasure, and its airports remain vital chapters in the story of Morocco's rise as a global tourism powerhouse. With strategic investments, a rich cultural tapestry, and a commitment to safety, Morocco is poised to continue breaking records and enchanting travelers from every corner of the globe.