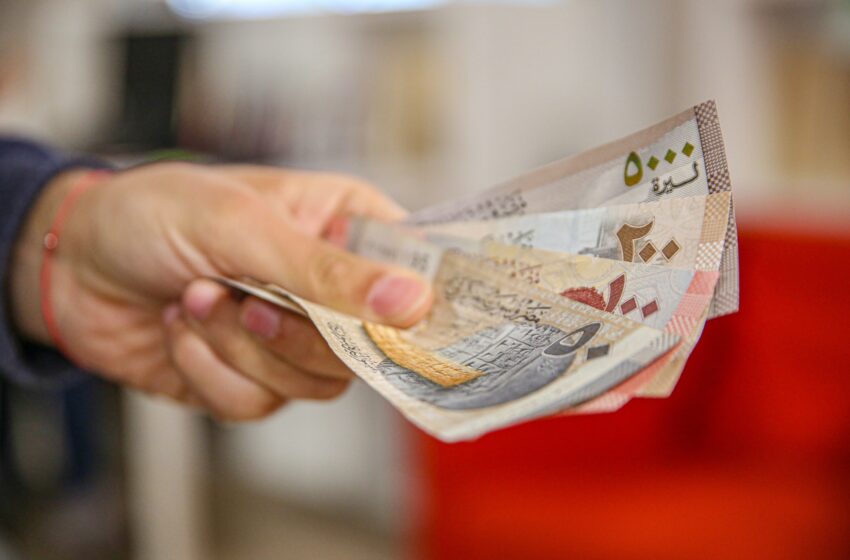 Kuwait's Money Supply Shows Modest Increase, Reflecting Stable Economic Outlook
In a recent announcement, the Central Bank of Kuwait (CBK) revealed that the country's broad money supply (M2) experienced a slight uptick of 0.3% in May, reaching KD 39.6 billion (approximately $130.6 billion). The CBK's economic research department released statistical data indicating that private sector deposits in local banks saw a 0.6% increase, settling at KD 36.2 billion (about $119.4 billion). However, private sector deposits in foreign currency experienced a decline of 2.8%, amounting to KD 1.7 billion (around $5.5 billion).
On the other hand, local banks' claims on the CBK, represented by CBK bonds, rose by 6.2%, reaching KD 3.4 billion (approximately $11.2 billion). Total assets held by local banks recorded a marginal decrease of 0.1%, totaling KD 84.9 billion (around $280 billion). Additionally, the net foreign assets held by the CBK witnessed a minor decline of 0.2%, settling at KD 10.4 billion (approximately $34.3 billion).
During May, time deposits with the CBK amounted to KD 2.6 billion (around $8.5 billion), while the balance of utilized cash credit increased by 0.1%, reaching KD 52.2 billion (about $172.5 billion). Furthermore, the average interest rate on one-year treasury bonds remained steady at 4.5% in November. Notably, the financing of Kuwaiti imports exhibited a significant growth of 75.9%, reaching KD one billion (around $1.8 billion), and the US Dollar exchange rate against the Kuwaiti Dinar witnessed a marginal 0.1% increase, settling at 306.7 fils.


The money supply in an economy is a crucial indicator of its financial stability and economic outlook. A narrow money supply encompasses the total volume of money in circulation, including physical notes, coins, and operational money deposits. On the other hand, a broad money supply includes time deposits, savings accounts, and liquid money. The recent data published by the CBK suggests a stable economic environment in Kuwait, with the incremental growth in money supply reflecting positive trends in the country's financial sector.
Kuwait's economy has been resilient and continues to exhibit promising signs of recovery, despite global uncertainties. The nation's prudent fiscal policies and robust financial regulations have maintained a secure and stable financial system. The increase in private sector deposits indicates growing confidence among individuals and businesses in Kuwait's banking sector, encouraging the mobilization of funds for investments and economic growth.


While private sector deposits in foreign currency experienced a decline, it is important to note that such fluctuations are common and influenced by various factors, including global market conditions and exchange rate movements. Kuwait's financial institutions continue to monitor and manage currency risks to ensure stability and minimize potential adverse effects.
The rise in local banks' claims on the CBK, represented by CBK bonds, demonstrates the trust and confidence placed in the central bank as a reliable and secure institution. These bonds are vital in providing liquidity and facilitating financial operations within the banking system.
Despite the minor decrease in total local bank assets and net foreign assets held by the CBK, the figures remain within an acceptable range and do not pose significant concerns for the overall financial stability of Kuwait. The fluctuations can be attributed to various factors, including changes in international markets and ongoing efforts by the CBK to manage the country's monetary policy.
The stable interest rates on one-year treasury bonds further enhance the attractiveness of Kuwait's financial market for investors seeking secure and reliable investment opportunities. This consistency contributes to the overall economic stability and incentivizes both domestic and foreign investors to participate in Kuwait's financial landscape.


The noteworthy increase in financing for Kuwaiti imports reflects the resilience and growth potential of the country's trade sector. This surge in financing indicates heightened commercial activities and a positive outlook for Kuwait's import-export industry.
As Kuwait continues strengthening its position as a regional financial hub, the prudent monetary policies and regulatory measures implemented by the CBK play a pivotal role in ensuring the country's economic stability and sustainable growth.
In conclusion, Kuwait's recent monetary developments portray a stable and resilient financial environment. The incremental increase in money supply, accompanied by growing private sector deposits and robust banking practices, reflects positive trends in the country's financial sector. These indicators, consistent interest rates, and increased import financing position Kuwait favorably in the global economy. The CBK's commitment to maintaining stability and fostering a secure financial system lays a strong foundation for sustained economic growth and prosperity in the years ahead.