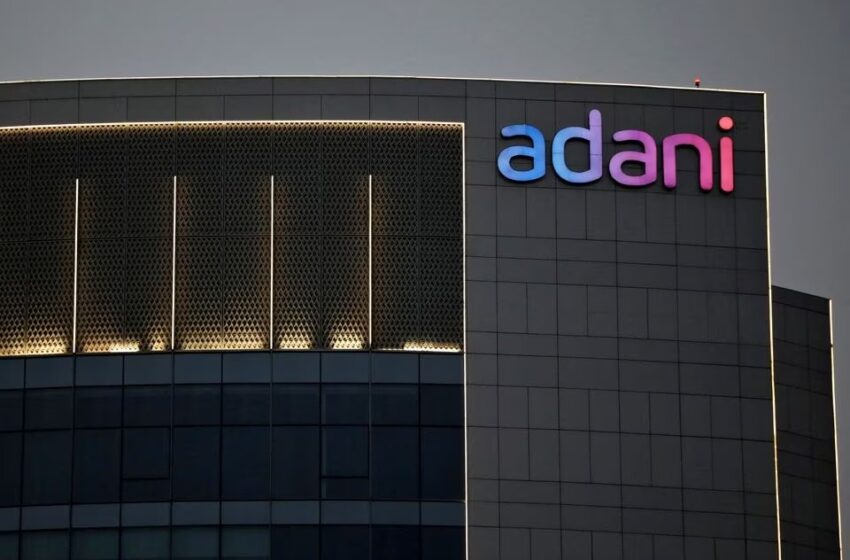 The logo of the Adani Group is seen on the facade of one of its buildings on the outskirts of Ahmedabad, India, April 13, 2021. REUTERS/Amit Dave/File Photo
India's Adani Group says evaluating action against Hindenburg Research
BENGALURU, Jan 26 (Reuters) – Adani Group said on Thursday it is evaluating "remedial and punitive action" under U.S. and Indian laws against short-seller Hindenburg Research, which in a report accused the conglomerate of improper use of offshore tax havens.
Shares in seven listed group companies of Adani lost $10.73 billion in market capitalisation in India on Wednesday after Hindenburg released the report, which also said it held short positions in the conglomerate through its U.S.-traded bonds and non-Indian-traded derivative instruments. Adani's U.S. bonds also fell.
In a statement to Indian exchanges, Adani Group head of legal, Jatin Jalundhwala, called the report by the U.S. research group "maliciously mischievous, (and) unresearched".
"We are evaluating the relevant provisions under U.S. and Indian laws for remedial and punitive action against Hindenburg Research," the statement said.
The report has "adversely affected the Adani Group, our shareholders and investors. The volatility in Indian stock markets created by the report is of great concern," it added.
Hindenburg did not respond immediately to a request for comment outside regular U.S. business hours. Founded by Nathan Anderson in 2017, Hindenburg says it looks for "man-made disasters" in companies, such as accounting irregularities and mismanagement.
The Jan. 24 report questioned how the Adani Group, which is led by Gautam Adani, the world's third richest person according to Forbes, has used offshore entities in offshore tax havens such as Mauritius and the Caribbean Islands. It also said key listed Adani companies had "substantial debt" which has put the entire group on a "precarious financial footing".
Adani on Wednesday called the report baseless.
The report coincided with Adani's upcoming $2.5 billion secondary share sale on Friday. The anchor portion of the issue saw participation from Maybank Securities and Abu Dhabi Investment Authority among others on Wednesday.
Reporting by Anuran Sadhu in Bengaluru and Aditya Kalra in New Delhi; Editing by Muralikumar Anantharaman and Kim Coghill