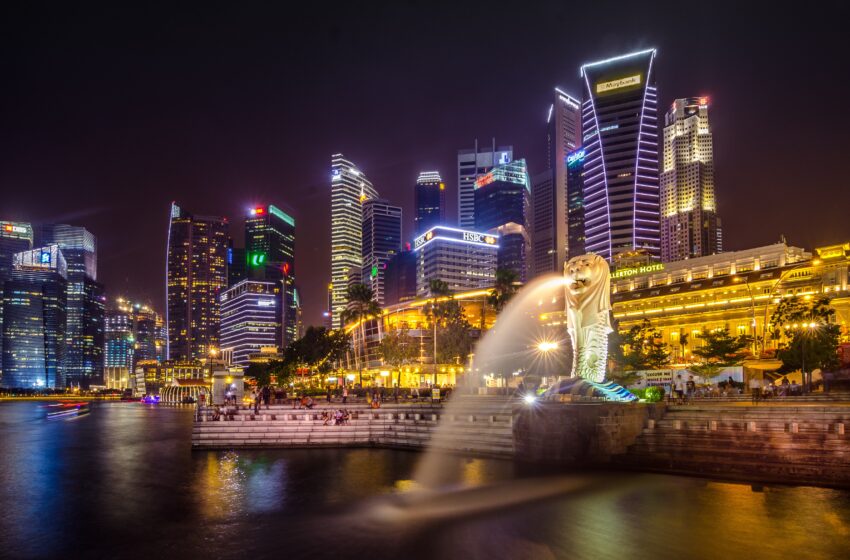 Impact of Singapore's Economic Slowdown on Non-Resident Indians
As Singapore grapples with weak economic indicators, concerns arise about the potential implications for non-resident Indians (NRIs) residing and working in the city-state. Recent reports of declining exports, a cooling job market, and a possible technical recession have raised questions about the stability of Singapore's economy. This article explores the potential impact of Singapore's job slowdown on NRIs and highlights the challenges and opportunities they may face in the current economic climate.
Economic Slowdown and Export Decline

Singapore's economy has experienced a contraction of 0.4% in the first quarter of 2023, heightening the risk of a technical recession. The country's exports, particularly non-oil domestic exports (NODX), have declined significantly, with a 14.7% slump in May, surpassing economists' predictions. This downturn has been attributed to weakness in markets such as Hong Kong, Malaysia, and Taiwan, while exports to China and the United States have slightly improved.
Challenges for NRIs in Singapore

The weakening job market in Singapore presents challenges for NRIs seeking employment opportunities. The Ministry of Manpower's data indicates decreased job vacancies and increased layoffs, signaling a cooling job market. However, it is important to note that the number of employed persons in Singapore has continued to grow, driven largely by non-resident workers, including Indians in the construction and manufacturing sectors. Nonetheless, the overall economic slowdown may impact the trend of Indians arriving in Singapore for job prospects.


Significance of Indian Diaspora in Singapore

Singapore has a significant Indian diaspora, with around 7.5% of the population being of Indian ethnicity. Indian professionals have seen a doubling in their proportion, from 13% to 25%, between 2005 and 2020. Indians possess internationally portable talent and tend to explore opportunities abroad. The country has become a prominent source of immigrants in countries like the US and the UK, which heavily invest in building technological capabilities.


Opportunities Amid Economic Challenges

While the economic slowdown in Singapore poses challenges, it also presents opportunities for NRIs. The ongoing churn and pockets of opportunities within sectors like information and communication technologies and financial services suggest the potential for skill-specific job openings. NRIs with expertise in these areas can leverage their skills and experience to tap into these opportunities.
Adapting to the Changing Environment

As the labor market outlook softens and employment growth moderates, NRIs should be prepared to adapt to the changing economic environment. Upskilling and diversifying their skill sets can enhance their competitiveness and increase their chances of securing employment. Additionally, networking and staying updated with industry trends can help NRIs identify emerging sectors or niche markets where they can contribute and thrive.
The economic slowdown in Singapore presents both challenges and opportunities for non-resident Indians. While the weakening job market raises concerns, the continued growth of non-resident employment offers some optimism. NRIs should remain adaptable, upskill themselves, and explore opportunities in sectors showing resilience amidst the economic downturn. By navigating the evolving landscape and leveraging their skills, NRIs can position themselves to overcome challenges and make valuable contributions to Singapore's economy.