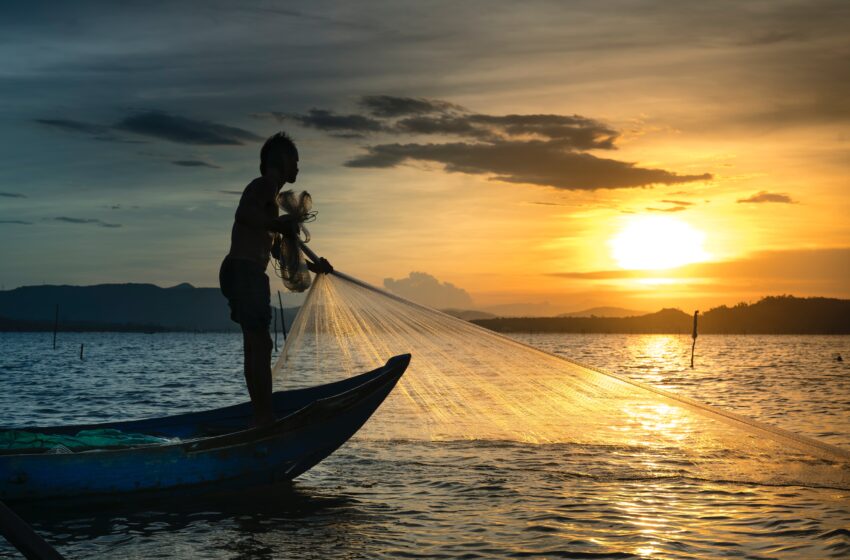 Fisheries Development Oman Showcases Investment Opportunities in Flourishing Fisheries Sector at SIMEC Aquafish 2023
Fisheries Development Oman (FDO), a leading entity in developing Oman's fisheries sector, achieved resounding success at the SIMEC Aquafish 2023 exhibition in Saudi Arabia. FDO's participation garnered significant interest from enthusiastic visitors captivated by the abundant investment opportunities within Oman's flourishing fisheries sector. FDO's dominance in the regional fisheries industry was on full display during the event, highlighting its wide variety of top-notch products and value-added ventures.
SIMEC Aquafish 2023, one of the largest aquaculture exhibitions in the region, drew industry professionals, investors, and government representatives from around the world. FDO's participation allowed them to present Oman's thriving fisheries sector to an international audience, shedding light on its potential as an attractive investment destination.


The booth hosted by FDO attracted visitors impressed by the diverse range of investment opportunities available within Oman's fisheries sector. FDO highlighted its unwavering commitment to sustainable fishing practices, ensuring the long-term viability and environmental preservation of Oman's rich marine resources. The exhibition showcased advanced aquaculture technologies and infrastructure, further underscoring FDO's dedication to enhancing productivity and maintaining high-quality standards throughout the value-added chain.
Dawood AlWahaibi, representing Fisheries Development Oman, expressed satisfaction with FDO's participation in SIMEC Aquafish 2023, stating, "The event provided us with an excellent platform to showcase the immense potential of Oman's fisheries sector to a global audience. We received overwhelming interest from visitors who recognized the attractive investment opportunities and the quality of products and services offered by FDO. We are confident that these interactions will pave the way for meaningful partnerships and collaborations, ultimately driving the sustainable growth of Oman's fisheries industry."
At the FDO exhibition, visitors could peruse various seafood industry offerings. This included both fresh and frozen fish options, value-added seafood products, cutting-edge fish processing facilities, revolutionary aquaculture technologies, and ethical fishing methods that focus on sustainability. This diverse showcase solidified FDO's position as a leading entity in the region's fisheries sector, reinforcing its reputation for excellence.
FDO's participation in SIMEC Aquafish 2023 signifies the government's commitment to diversifying Oman's economy and harnessing the vast potential of its fisheries sector. With its strategic location, favorable business environment, and extensive natural resources, Oman presents an attractive destination for local and international investors seeking growth opportunities in the aquaculture industry. The participation of FDO in international exhibitions highlights the government's continuous efforts to promote and develop the fisheries sector as a significant contributor to Oman's economic growth.
In conclusion, FDO's successful presence at SIMEC Aquafish 2023 showcased the immense investment potential in Oman's flourishing fisheries sector. The event was a global platform to attract attention to Oman's sustainable fishing practices, advanced technologies, and high-quality seafood products. FDO's unwavering dedication to forging alliances and synergies is poised to enhance the sustainable development of Oman's fisheries sector, bolstering its standing as a major contender in the global and regional arenas.