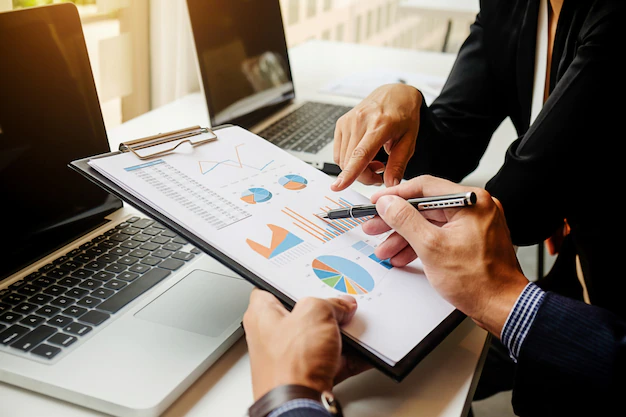 6 Economic Concepts One Should be Aware Of!
The economy is one of those topics that piques the curiosity of many people. In addition, the economy has become increasingly important in recent years, since everyone is accumulating insights into the financial domains for investment objectives.
To improve your comprehension of the economy, one should be familiar with 6 often used terms that are regularly used in the implications for the economy. These terms are frequently used in economics studies. These terms are frequently used in blog posts, economics news articles, and even economics podcasts.
Many financial journals, including Business News, World Economic Magazine, and many of the leading finance publications, utilize such words. Which you should be aware of if you intend to read such publications.
1) Bear Market
A bear market is a rather simple notion. This essentially signifies a bearish or negative perspective on the prospects of a financial stock, with such markets usually heading downhill as values decline.
Stock sales seem to increase during a down market. Traders also expect significant results from the investment they may make.
2) Bull Market
A bull market, as contrast to a bear market, displays a significantly more bullish outlook on the stock market's progress. In a bull market, stock prices have risen or are expected to rise.
Since asset prices rise and fall practically constantly during trading, the term "bull market" is usually reserved for extended periods during which a significant portion of stock prices rise.
Bull markets can endure months, if not years, at a time.
3) Business Cycle
A typical definition of business cycle can be, "Business cycles are a type of fluctuation found in the aggregate economic activity of nations…a cycle consists of expansions occurring at about the same time in many economic activities, followed by similarly general recessions…t
The business cycle is a term that outlines the general development and final collapse of an economy over time.
That is why, the business cycle is an important part of macroeconomic theory. His sequence
of changes is recurrent but not periodic."
4) Comparative advantage
David Ricardo, an economist, invented the phrase. Comparative advantage is a theoretical idea that refers to one group's ability to provide goods and/or services at a much lower cost than competing party or parties.
In other terms, competitive advantage refers to qualities that enable a corporation to provide goods or services at a lower cost and with greater efficiency than competitors. Such components enable the manufacturing unit to outperform its competitors in terms of business growth and earnings.
5) Deflation
Deflation refers to a general decrease in the price level of goods and services.
Although deflation is often related with a drop in the availability of cash and credit, values can also fall as a result of increased efficiency and technological developments.
6) The division of labor
The division of labor is the partition of labor into various jobs, each of which is performed by a distinct person or group of people. This is one of the assembly line's core organizational concepts, and it's most commonly applied to mass-production methods. Work is broken down into small repeatable tasks, which reduces unnecessary movement and the number of tools and parts to be handled.
Many economic ideas that you should be aware of will be discussed in the near future.