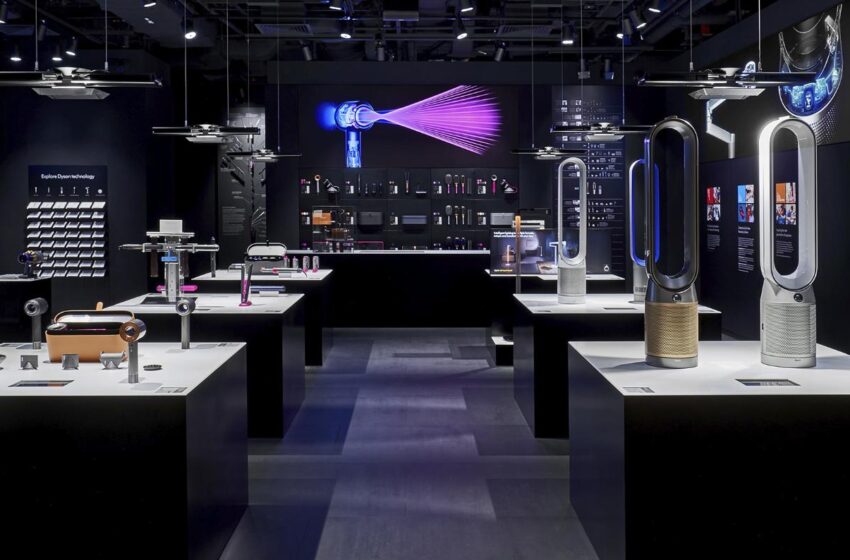 Dyson to Develop New Facilities in Singapore, UK and Philippines
The Singapore headquartered consumer electronics major Dyson on Wednesday announced that it will be building new manufacturing facilities and technological hubs at Tuas in region Singapore, the Philippines, and the UK as part of its ongoing five-year $3.4 billion global investment plan for the development of its software and AI capabilities.
The Tuas unit will manufacture next-generation batteries for the Dyson's new products, and the company described the move as he most significant investment in advanced manufacturing in the firm's history.
The new facility at Tuas, which will span 247,000 sq ft, will be completed this year and is expected to be fully operational by 2025. It is part of a broader move to ramp up software, artificial intelligence (AI) and product development globally that will see Dyson double its manufacturing footprint worldwide.
The company's founder James Dyson said that software, connectivity, AI, and proprietary new technology batteries will power the next generation of Dyson technology.
"Just like our long-term investments in pioneering digital electric motor technology, Dyson's next-generation batteries will drive a major revolution in the performance and sustainability of Dyson's machines," Dyson added.
The company did not disclose the investment value of Singapore's new battery plant, a spokesman said that this investment is part of their ongoing $1.1 billion commitment to their future in Singapore.
The high-tech plant will produce proprietary batteries that will be smaller, lighter, more sustainable and more energy-dense than the ones available today, said the spokesman. Dyson started developing in-house batteries more than a decade ago.
Dyson opened its first facility in Singapore in 2007, with a team of engineers that developed the company's high speed digital electric motors. In 2012, Dyson started mass-producing the motors at its advanced manufacturing facility, which is powered by 300 autonomous robots, and this unit produces 10 million motors a year.
New Technology
Dyson chief executive Roland Krueger said: "Our advanced manufacturing expansion in Singapore will enable Dyson to bring entirely new battery technology to market."
In the Philippines, the company is investing $207.29 million to build a technology hub in Santo Tomas, Batangas, south of Manila. This facility is expected to become operational by the second half of 2024, and it brings together Dyson's research, development and manufacturing capabilities under one roof.
Dyson is investing another £124.87 million in its upcoming facility in Bristol, in the UK, where hundreds of software and AI engineers will be developing several new products. It will also be the hub for the company's commercial and e-commerce teams for Great Britain and Ireland.
The investments in the Philippines and the UK are called "technology centres".
The company said its commitment to Bristol reflects the city's position as an international hub for software and digital skills and will drive recruitment of the best qualified people from both Britain and abroad.
Besides its operations in Singapore, the Philippines and the UK, Dyson has R&D and manufacturing set-ups in China. It also has product development and other functions in Malaysia, whereas Poland in Europe is home to its software, information technology, finance, and its people and business enablement teams.