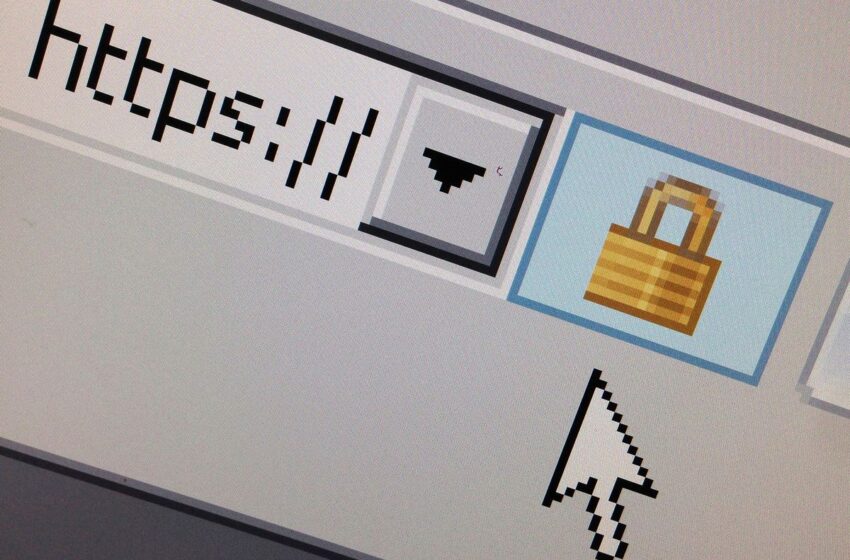 A lock icon, signifying an encrypted Internet connection, is seen on an Internet Explorer browser in a photo illustration in Paris, France April 15, 2014. REUTERS/Mal Langsdon
Darktrace shares glow as UK cyber group lifts outlook
LONDON, Jan 11 (Reuters) – British cyber security firm Darktrace (DARK.L) lifted its full-year revenue and margin guidance on Tuesday after it enjoyed a near 40% jump in customers, driving its shares higher after a recent slump.
Darktrace, which uses artificial intelligence to detect attacks and vulnerabilities inside IT networks rather than building barriers at the perimeter, listed on the stock market in April and has endured a bumpy ride.
Initially a star performer, its shares rallied more than 300% in the first four months before they fell away, hit by a negative Peel Hunt analyst note and in November by the end of a post-flotation lock-up that allowed some investors to sell.
On Tuesday its shares soared again, up 25% at one point after the group upgraded both its 2022 forecast for revenue and earnings margin. The stock was trading at 454 pence at 1015 GMT, compared with the 250 pence listing price.
Chief Executive Poppy Gustafsson said the group had benefited from the lifting of a hiring freeze, imposed at the start of the pandemic, which enabled a growing sales team to attract more customers and sell existing users more services.
The company ended 2021 with 6,531 customers, having grown its customer base by 39.6%. It also delivered the first module of its new Prevent product line, aimed at providing a continuous AI loop via a suite of technologies that feed back to each other to bolster a customer's defences against an attack.
"You've got this selection of interconnected AI brains that are all feeding into each other, meaning a business can dynamically shift and update itself in light of an ever-changing cyber risk," Gustafsson told Reuters.
Darktrace said it now expected its 2022 annual recurring revenue to rise by between 37% and 38.5%, up from previous guidance of 34% to 36%. It sees its earnings margin at between 3% and 6%, from previous guidance of 2% to 5%.
Revenue for the company's first half-year, which ended in December 2021, is set to hit at least $190 million, reflecting organic growth of at least 50%, it said.
Peel Hunt, which triggered the share price fall in October when it initiated coverage with a "sell" rating due to what it said was a disconnect between the valuation and the revenue opportunity, changed its rating to Hold.
Darktrace was backed by UK tech entrepreneur Mike Lynch, founder of the company Autonomy, who is now awaiting a decision on whether he can be extradited to face criminal charges in the United States relating to his company's sale to Hewlett Packard. He denies the charges. read more
Reporting by Kate Holton; editing by Guy Faulconbridge and Susan Fenton
Source: https://www.reuters.com/technology/uks-darktrace-ups-2022-growth-forecast-strong-cyber-demand-2022-01-11/