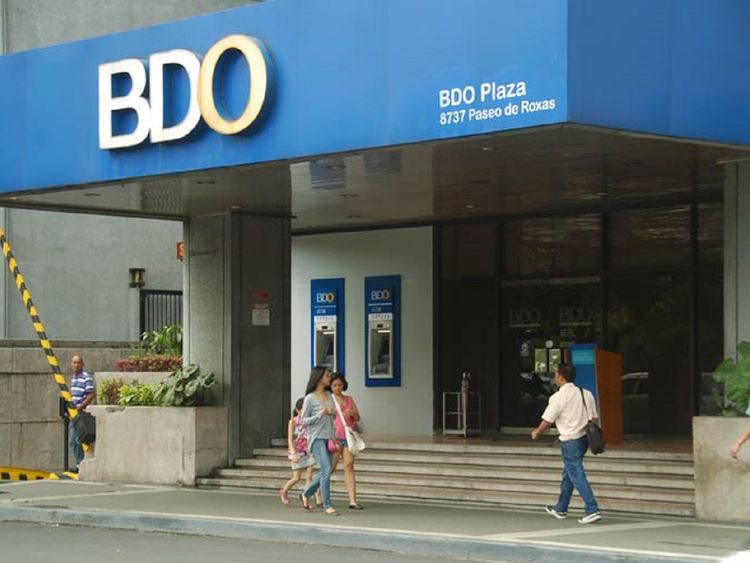 Customer risk aversion is presenting an opportunity
After seeing a surge of account openings and investment transactions during the pandemic, Philippine bank BDO Unibank rethought its strategy.
In 2020 the COVID-19 crisis dragged the world's financial markets to significant volatility and forced investors to massive redemptions. However, it is during these periods of uncertainty that companies need to embrace new opportunities and guarantee to their customers clear and open communication as well as solid client servicing. This has accelerated the pace of business both in the Philippines and around the globe, with companies speeding up a digital transformation that has changed the way customers interact with financial professionals.
BDO Unibank has embarked on improving its digital footprint for years already, and over these months, its asset managers have worked hard to increase visibility and show that they can keep service level expectations. Despite working on a reduced capacity in compliance with newly established quarantine rules, we had to find ways to deliver consistent returns and reliable customer service.
As a result, we introduced a webinar series called Market Sense, because we understood the importance of providing guidance to help our clients better understand the current situation in the markets and where it is headed, so they can make better investment decisions. Also, we ramped up our electronic direct mailers, sending investment recommendations to clients to help them grab investment opportunities. As a result of this, BDO Trust has surpassed the PHP one trillion (€20.8bn) mark in assets under management (AUM) this year, amidst the crisis. This further bolsters our leadership in the Philippine trust and investment industry. BDO Trust's ability to navigate through tough times was tested during this crisis and we believe that we rose to that occasion. As the government slowly eased up on the quarantine measures, the economy started to recover. Despite the on-going pandemic, we know it is our duty to serve the Filipinos during these unprecedented times.
Digital transformation
Filipinos from all walks of life, young and not-so-young, started doing their investment transactions online. We saw a surge of account opening and investment transactions done during the community quarantine. This sudden change in customer behaviour gave us a glimpse of what can be the new reality for investments in the future. Clients are now expecting investment products and services to be available 24/7. On-demand and reliable online investing will become a new standard for local banks, which for years have heavily relied on the branch network. We still believe that the branch network will continue to be the primary touch point, but the online channels will now be an integral part of the whole banking and investment distribution system.
As technology can easily be replicated, what will differentiate the best banks from the good banks is how the digital aspects of the business enhance the important human interactions. We recognise the need to differentiate from being a product and service provider to an investment partner, able to guide our clients and help them achieve their investment goals through both personal and digital means.
Future plans
Introducing new clients to the trust business will be an important driver moving through 2021. Improving our retail investor base will start with increasing our penetration from our own bank's client base. We shall be targeting clients with a high propensity to invest through data-driven marketing initiatives. This will be done in co-ordination with our branch banking partners to ensure that these clients are given proper guidance at the onset. The goal is to evolve them from being savers to becoming investors. Enhancing client touch points will be an important factor as well. This year we shall continue to harness technology and enhance processes to better serve digitally savvy investors and to provide more value and experience to customers. We have embarked on a comprehensive front-to-backend system enhancement to prepare us to further scale our business.
We have also made significant investments in improving our distribution channels to allow for a more robust digital platform, both online and mobile, to expand our customer reach more efficiently and to greatly enhance customer experience and meet their expectations. The ongoing enhancements will provide full mobile access to BDO UITF and PERA clients, with BDO Easy Investment Plan (EIP) capabilities for all UITF products, and a full-service invest online functionality delivering a smooth customer journey. We want the experience of the client to be the same whether they transact through the branch or online. Initiatives that will allow clients to have electronic certificates of participation and partial redemption of their investments, as well as the experience to create portfolios for specific financial goals, are in progress. The branch will also be provided with ready information on investments so they can service clients efficiently.
Affordable investment products
Our continuing efforts to increase BDO UITF usage through financial literacy is just as important. We have a dedicated team that provides financial literacy programmes directly to our clients. We teach proper budgeting, smart investing habits and retirement planning to different audiences – clients, employees, teachers, and factory workers to name a few. We also promote affordable investment products that start with investment amounts as low as PHP 1,000 ($20) for peso-denominated funds and $200 for US Dollar-denominated funds via the EIP.
We also offer the Personal Equity and Retirement Account (PERA) to our retail clients to help them augment their retirement pay and plan for a comfortable retirement. The PERA is a voluntary retirement account that is meant to supplement a Filipino's government service insurance system (GSIS), social security system (SSS), and/or corporate pension benefits. It is designed to promote greater financial security for Filipinos here and abroad. We believe that planning for your retirement is one of the key tenets of financial wellness and that PERA will greatly help improve Filipino lives after their retirement.
Under PERA, Filipinos of legal age can contribute up to a maximum of PHP 100,000 ($2,075) for local residents or PHP 200,000 ($4,150) for overseas Filipinos within a calendar year. Contributions to employees' retirement accounts can also come from employers. The contributions under PERA are entitled to exclusive tax benefits such as a five percent tax credit on the contributed amount, investment income is exempt from taxes and account investments are exempt from estate taxes. We offer retirement accounts to clients through the PERA online application. This has allowed us to promote PERA efficiently, giving equal opportunity to Filipinos nationwide as well as greatly enhancing the customer on-boarding experience.
We also offer three PERA UITFs which are designed to serve PERA contributors in all stages of retirement preparation. The BDO PERA Equity Index Fund is ideal for those who are starting to build their retirement fund while the BDO PERA Short Term Fund is more applicable for those about to retire or who have already retired. The BDO PERA Bond Index Fund is appropriate for those who are nearing their retirement. We strongly believe that PERA gives us Filipinos the opportunity to augment our retirement fund so that we can enjoy life after our working years.
Impact of pension reforms
We have become aware of the need to invest for our eventual retirement, adding to the benefits that we will receive from social pension and corporate retirement packages. However, the Philippine Retirement Pay Law does not require companies to fund pension plans to cover their retirement liabilities. This leads to employers paying pension benefits only upon the retirement of their employees and often based on the minimum requirements set by the law. The pension received from corporate and state pension plans may not be enough to cover expenses during the retirement years. This problem has led the government to consider making it mandatory for private companies to partially or fully fund retirement plans for their employees. This development will not only help Filipinos cope with their lives after retirement, it will also help grow the Philippine capital market through the increase in demand for investments to fund retirement accounts. The government believes that improving the pension system in the country will be a win-win scenario for the country and its citizens.
If the pension reforms come to effect, companies will start to look for trust and investment entities that will be able to provide sound investment advice and reliable service when addressing their retirement fund needs. This will be beneficial to banks that have greater experience in sourcing investments and managing retirement funds. We have years of experience in handling the retirement funds of several local and multi-national companies in the country. We also take things a step further, as not only do we provide our corporate clients with good quality securities to fund their retirement funds, but we also help their employees prepare for their eventual retirement through constant financial literacy campaigns and the availability of a wide array of retail products such as PERA and BDO UITFs that are both accessible and affordable. We also have the EIP that allows employees to invest automatically and regularly for their different investment goals, including their retirement.