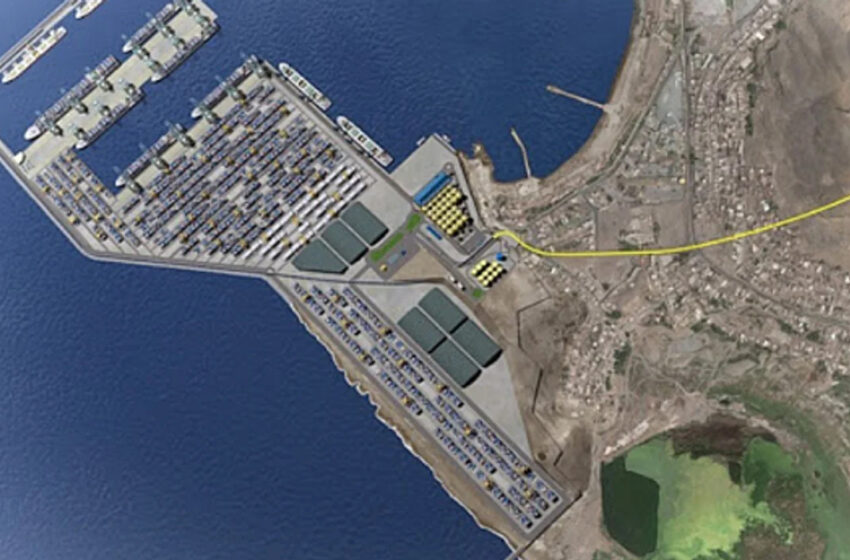 Consortium of Chinese Banks Agree to Fund Port Terminal in Peru
A consortium of Chinese banks have agreed to lend $975 million for the construction and development of the Chancay Multipurpose Port Terminal, located 67 km north of Lima in Peru.
The Bank of China will be the Joint Mandated Lead Arranger and Bookrunner, and other banks include Bank of Communications Co, China Minsheng Banking Corp. Shanghai Pilot Free Trade Zone Branch, and Shanghai Rural Commercial Bank.
Garrigues Peru has advised the lenders and agents on the 15-year term loan signed on last week for COSCO SHIPPING Ports Chancay Peru (CSP Chancay).
This project is the first private port for public use in Peru. It is also one of Peru's largest project finance transactions in a decade and is believed to be the largest port financing in the country's history.
The financing has been highly complex, with negotiations lasting more than three years between parties located in China, Hong Kong, and Peru. The deal includes a highly tailored security package, covering shares in CSP Chancay, a pledge of all assets, a pledge of accounts, a mortgage on the land and concession, and direct agreements with the project contractors.
Linking Asia and South America
Diego Harman, lead partner on the transaction, said that it has been a pleasure working with COSCO and Volcan on this project, which is exciting for Peru as it is the country's first privately-owned port for public use. Its strategic location in the central-northern region of the country will boost economic development as it will allow for a direct shipping lane between Asia and South America.
"The transaction was able to be signed successfully after more than three years in the making, which highlights the significant economic importance of the Project, not only for the country but also for the Asia-South Pacific region," Harman added.
The Project has been under development since 2008. The Port of Chancay is a natural deepwater port, which will allow the handling of containerised cargo, general cargo, non-mineral bulk cargo, liquid cargo and roll-on/roll-off cargo, through an operational port area, a gateway complex and an underground viaduct tunnel. It is set to become the main regional port in the South Pacific.
CSP Chancay is 60% owned by COSCO SHIPPING Ports, a Hong Kong listed company, and 40% by Volcan Compañía Minera, a Peruvian listed company.
Other firms involved in the transaction were Mayer Brown as international counsel to the lenders, Appleby as Bermuda and BVI counsel to the lenders, Holman Fenwick Willan as international counsel to CSP Chancay, and Payet Rey Cauvi Pérez Abogados as Peruvian counsel to CSP Chancay.
Phase one of the terminal will have four berths, of which two are multi-purpose berths and two are container berths with a total annual designed capacity of one million TEU.
CSP Chancay has signed a construction contract with a Chinese consortium led by China Harbour Engineering Company.