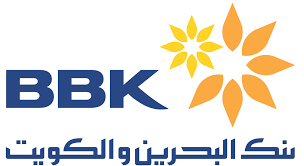 BBK Supporting COVID-19 Response Initiatives with Its specific task force!
BBK, a retail and commercial banking firm is working to provide its customers with cutting-edge technological solutions to improve their banking experience. BBK has already been offering Brighter banking perceptions to retail and corporate banking customers since 1971. BBK is a financial industry innovator, assisting in the development of innovative solutions that improve the user experience and the financial services industry.
When the entire world is contemplating a comeback in the aftermath of the second wave of the COVID19 outbreak, BBK has formed a special task force dedicated to implementing all of these precautionary measures and ensuring full support to their country and its citizens, loyal clients, and dedicated employees in accordance with the authorities of Bahrain's precautionary measures to control the disease.
The bank has taken several actions to assure operational readiness and to continue to offer a full range of products and services to our customers.
To support the Government's Covid19 safety policy, BBK has relocated some of their staff in order to maintain continuity; however, they are all ready to operate from their assigned locations. The majority of in-person meetings have been replaced by online and phone meetings. Disinfecting measures, as well as physical separation precautions, have been implemented.
In July of last year, BBK launched the BBKPLUS app, which allowed customers to open accounts with BBK in minutes. BBK recently launched the second wave of services, which would allow new and existing customers to apply for a Consumer Loan through the app, via a timely and secure application process.
Customers can now apply for a Consumer loan using their mobile phones or tablets via the BBKPLUS app, which provides an easy and secure application process by utilizing technologies such as ID and identity verification, as well as account opening services that allow customers to open a Savings account, Salary Transfer account, Money Maker account in multiple currencies, or an Al Hayrat account.
"We are excited to introduce the latest in the wave of services that fall in line with our strategy towards digitization that suits the modern individual," said Dr. AbdulRahman Ali Saif, Group Chief Executive of BBK. Our goal is to make our customers' lives easier by offering a simple and flexible application process that allows them to apply for a loan at their leisure using the BBKPLUS app. "We, at BBK, are progressing in a clear and firm manner to transform BBK as the future bank," he added.