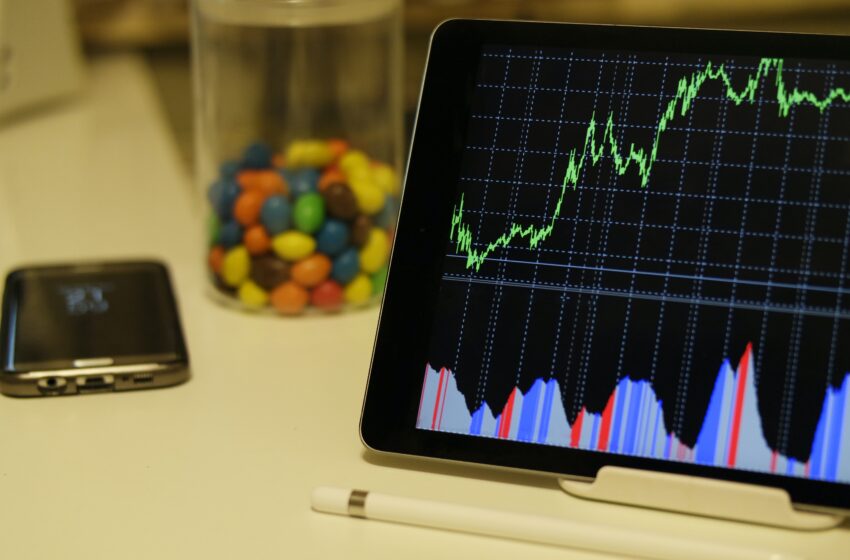 Bank Earnings Propel U.S. Stocks to New Highs Surging Economic Optimism
The U.S. stock market witnessed a strong rally on Tuesday, fueled partly by robust bank earnings bolstering investor confidence. The Dow Jones Industrial Average is assured of achieving its longest streak of daily gains in over two years, driven by stellar performances from major financial institutions.
Leading the charge, Morgan Stanley shares surged 5.99%, marking their most substantial one-day percentage gain since November. The bank's impressive results were buoyed by growth in its wealth management division, offsetting a slight dip in trading revenue.


Bank of America followed suit with an impressive gain of 4.18% after surpassing profit expectations. The bank's increased revenue from customers' loan payments and better-than-expected performance in investment banking and trading contributed to the positive results.
The U.S. Federal Reserve's rapid interest rate hikes have played a significant role in supporting bank earnings, indicating a resilient economy. Other major banks, including JPMorgan Chase and Wells Fargo, reported higher profits last week, further boosting investor sentiment.
Investors have taken note of these robust earnings reports and the favorable economic indicators, signaling optimism about the ongoing recovery. Market participants eagerly await upcoming earnings announcements from various sectors, hoping for similar positive surprises.
Tim Ghriskey, senior portfolio strategist at Ingalls & Snyder in New York, emphasized the significance of the bank's earnings performance, stating, "They are surprising. This morning all the banks reported, all beat earnings expectations, and all except PNC beat revenue expectations."


Despite the encouraging bank earnings, Ghriskey cautioned against drawing broad conclusions for the entire market based solely on the performance of big banks. He noted that while banks tend to be the first to report earnings, many more companies will follow suit in the upcoming weeks, and earnings estimates have been adjusted accordingly.
The Dow Jones Industrial Average surged 368.31 points, or 1.06%, reaching 34,953.66, while the S&P 500 climbed 33.57 points, or 0.74%, landing at 4,556.36. The Nasdaq Composite also joined the rally, adding 126.32 points, or 0.89%, closing at 14,371.27.
This impressive run has propelled the Dow to its seventh consecutive session of gains, marking its longest streak since March 2021.
The banking sector's strength is evident in the S&P 500 banks index, which soared 1.93% to reach its highest level since March 10. Additionally, the KBW regional banking index surged 3.71%, reaching its highest point since March 27.
Charles Schwab emerged as the top performer on the S&P 500, rallying 12.27% after posting quarterly profit figures that exceeded expectations.
The overall stock market rally can be attributed to multiple factors, including data indicating economic resilience, cooling inflation, and a robust labor market. These factors have contributed to investors' growing confidence in the economy's ability to weather ongoing challenges.
UnitedHealth, a major health insurer, contributed significantly to the Dow's surge, climbing 12.27% after receiving an "outperform" rating from Bernstein.
Advancing issues outnumbered decliners on the NYSE, with a ratio of 2.49-to-1, and on Nasdaq, the ratio was 1.53-to-1 in favor of advancers.
The S&P 500 recorded 47 new 52-week highs and two new lows, while the Nasdaq Composite achieved 141 new highs and 66 new lows.
As the market continues its positive trajectory, investors closely monitor various economic indicators and earnings reports for further insights into the economy's strength and prospects for continued growth. The optimism has set the stage for a potentially robust and promising period.