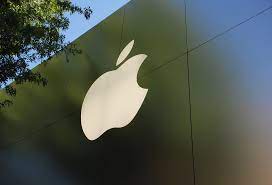 Apple will not call employees back to work until 2022
The Delta variant has become the latest roadblock to reopening offices and employees returning to work.
Apple has postponed returning employees to the office until January at the earliest, citing concerns about an increase in Covid cases.
Employees were notified of the decision in a company memo sent out on Thursday, according to Bloomberg News.
The company informed employees that plans will be reconfirmed a month ahead of time and that they should be vaccinated.
The latest US company is to modify its plans in light of the Delta variant's impact on the country.
Apple had earlier stated that employees would return to work in early September, but this was then changed to October.
When they are forced to return, they must work at least three days per week in the office.
According to Bloomberg, the firm is also boosting the number of Covid tests performed at home for employees to three times per week.
The reports have elicited no official response from Apple.
According to Bloomberg, Apple has stated that it has no intentions to close its offices or retail outlets.
However, one Apple store in Charleston, North Carolina, was shut down after more than 20 staff tested positive for Covid or were exposed to the virus, according to the CDC.
Other US stores are alleged to have shortened their hours due to illness or self-isolating employees.
As the number of Covid cases in the US rises, several major tech companies have altered their employee return-to-work protocols, with some requiring that all employees working in the workplace be vaccinated.
Google has declared that it will not be returning to work until October 18th.
The corporation has also followed Facebook in stating that returning US employees will be required to be vaccinated.
Twitter's reopening has been put on hold, with offices in San Francisco and New York once again closed.
Increasing covid cases could be a major issue for businesses and the economy as a whole.
Source: BBC News