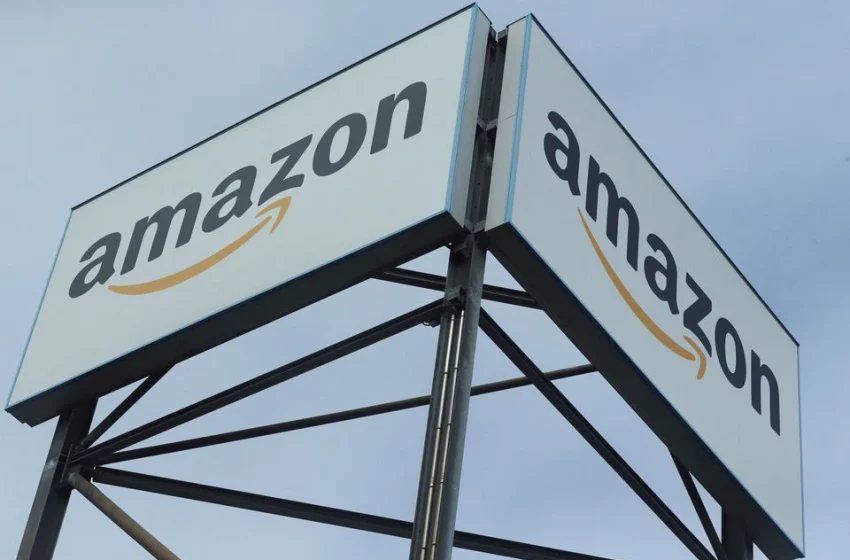 An Amazon logo is pictured at a logistics centre in Mannheim, Germany, September 17, 2019. REUTERS/Ralph Orlowski
Amazon teams up with Just Eat on U.S. food delivery with Grubhub investment
July 6 (Reuters) – Amazon (AMZN.O) has agreed to take a 2% stake in Just Eat Takeaway.com's (TKWY.AS) struggling U.S. meal delivery business Grubhub and will offer its Prime members access to the service for one year.
The deal is a major relief for Just Eat Takeaway, Europe's largest meals company, whose stock had fallen 70% this year. Shareholdershave demanded it sell or find a partner for Grubhub, which it bought just last year for $5.8 billion in shares. read more
Just Eat Takeway specified in a statement it continues to "explore the partial or full sale of Grubhub" though there is no certaintainty any deal will be reached.
In a note on the Amazon deal, analysts from JPMorgan said it would bring new customers and strengthen Grubhub's position in the United States, comparable to a partnership Amazon has in Britain with Just Eat competitor Deliveroo(ROO.L).
"While Grubhub is now only a smaller part of Just Eat Takeaaway's portfolio, representing about 20% of estimated 2023 revenues, this step improves JET's position in potentially selling (Grubhub)," analysts wrote.
Shares in Just Eat were up 17% at 16.13 euros at 0838 GMT in Amsterdam trading.
Under the deal announced as part of Amazon's July "Prime Day" promotion on Wednesday, Amazon customers will receive free delivery on orders over $12 in the 4,000 cities where Grubhub operates.
The deal will drive traffic for Grubhub, which has lost share to Doordash (DASH.N) and Uber Eats (UBER.N) as the impact of the COVID-19 pandemic wanes.
In exchange, Amazon will receive warrants representing 2% of Grubhub's shares, and an additional 13% of shares conditional on the deal bringing Grubhub enough customers.
"The agreement is expected to expand membership to Grubhub+, while having a neutral impact on Grubhub's 2022 earnings and cash flow, and be earnings and cash flow accretive for Grubhub from 2023 onwards," Just Eat Takeaway said in a statement.
The company said that Grubhub's gross assets were worth 6.5 billion euros ($6.67 billion) at the end of 2021, and it made a pretax loss of 403 million euros in that year.
($1 = 0.9746 euros)
Reporting by Elena Vardon, Piotr Lipinski, Toby Sterling, Editing by Louise Heavens and Kim Coghill