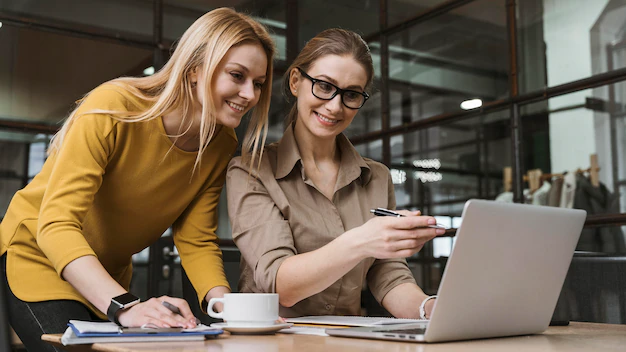 Women's entrepreneurship is steadily increasing around the globe!
In a world full of men entrepreneurs dominating business sectors, women's participation in businesses has increased gradually over these past years. In fact, more women are running Fortune 500 businesses today than at any point in the 63-year history of the Fortune 500.
Women entrepreneurs statistics show that 252 million entrepreneurs out of approximately 582 million in the world are female. Added to 153 million women who have already been running businesses.
Women in business magazines are making their dominance. Research also shows that women now account for 41% of the global workforce and control more than $20 trillion in annual spending. Predictions are that this number will go up to $28 trillion in the next few years.
However, still only 6.4% of these leading companies. According to recent high-profile stories that revealed the BBC's gender pay gap and tales of female entrepreneurs citing an imaginary male co-founder for credibility, it's clear women's inequality is still a big business problem.
Many business magazines and economic updates, financial publications are dealing with women's entrepreneurship, and how internal and external factors play role in order to ensure the success of women's leadership.
Many industries are now breaking stereotypes by showing an increasing female workforce, sectors like finance, engineering, and tech but they still tend to be strongly male-dominated. In STEM (science, technology, engineering, and math) industries overall, women make up just 24% of the workforce in the U.S. and less than 15% in the U.K.
Women's underrepresentation could be down to the continued stereotype that interest in "hard science" is unfeminine. Although many international and national bank CEO along with other prominent authorities are women. They are making decisions and keep moving toward their goal.
But among all these odds Organizations like the National Girls Collaborative Project and Girls Who Code is working to inspire women to pursue computer sciences and engineering and close the gender gap in STEM industries.
Gender shouldn't matter when it comes to hiring a person or choosing a company in which to invest. Investors should measure the company's likelihood of success and make their decisions based on that. People should be judged based on their capabilities not on their gender.
But now with awareness, Women are paving their way through the business world. It has some complications but now things are most certainly much better than they used to be.