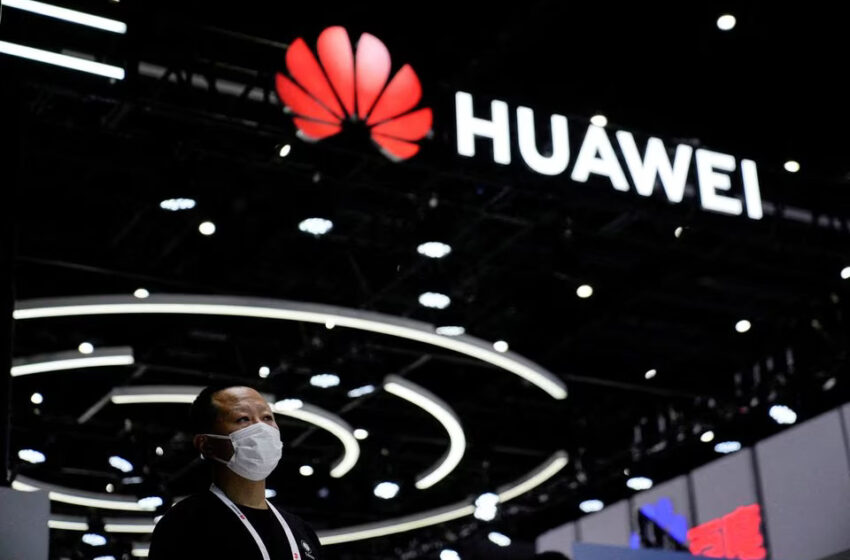 A person stands by a sign of Huawei during World Artificial Intelligence Conference, following the coronavirus disease (COVID-19) outbreak, in Shanghai, China, September 1, 2022. REUTERS/Aly Song/File Photo
U.S. stops granting export licenses for China's Huawei – sources
Jan 30 (Reuters) – The Biden administration has stopped approving licenses for U.S. companies to export most items to China's Huawei, according to three people familiar with the matter.
Huawei has faced U.S. export restrictions around items for 5G and other technologies for several years, but officials in the U.S. Department of Commerce have granted licenses for some American firms to sell certain goods and technologies to the company. Qualcomm Inc in 2020 received permission to sell 4G smartphone chips to Huawei.
A Commerce Department spokesperson said officials "continually assess our policies and regulations" but do not comment on talks with specific companies. Huawei and Qualcomm declined to comment. Bloomberg and the Financial Times earlier reported the move.
Chinese foreign ministry spokesperson Mao Ning said that China opposes the United States abusing an overly broad notion of national security to suppress Chinese firms unreasonably.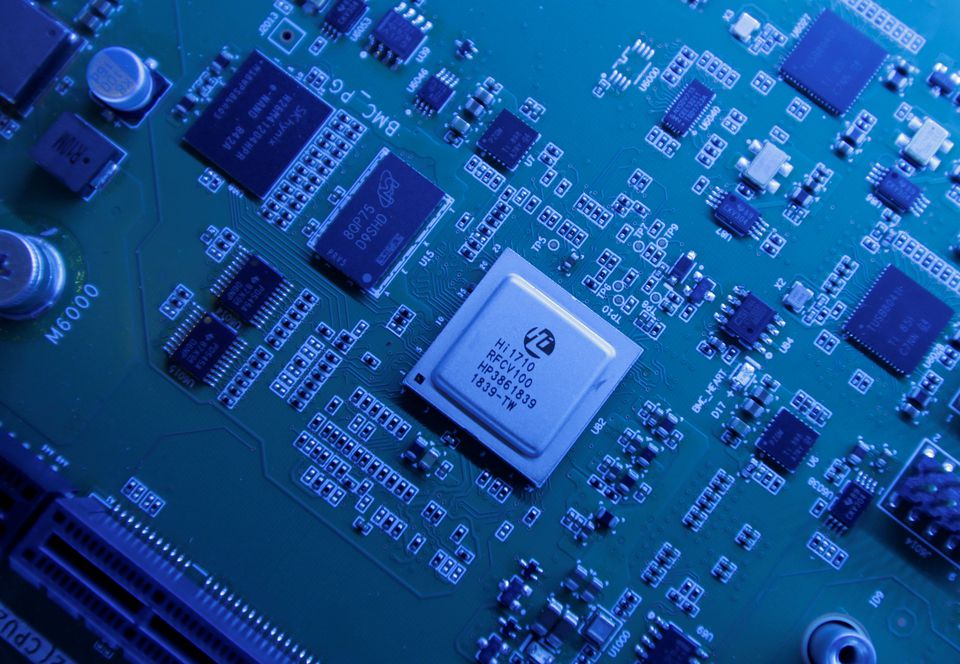 The move "goes against the principles of the market economy and rules of international trade and finance, hurts the confidence the international community has in the U.S business environment and is blatant technological hegemony," Mao said during a press conference in Beijing on Tuesday.
One person familiar with the matter said U.S. officials are creating a new formal policy of denial for shipping items to Huawei that would include items below the 5G level, including 4G items, Wifi 6 and 7, artificial intelligence, and high-performance computing and cloud items.
Another person said the move was expected to reflect the Biden administration's tightening of policy on Huawei over the past year. Licenses for 4G chips that could not be used for 5g, which might have been approved earlier, were being denied, the person said. Toward the end of the Trump administration and early in the Biden administration, officials had still granted licenses for items specific to 4G applications.
American officials placed Huawei on a trade blacklist in 2019 restricting most U.S. suppliers from shipping goods and technology to the company unless they were granted licenses. Officials continued to tighten the controls to cut off Huawei's ability to buy or design the semiconductor chips that power most of its products.
But U.S. officials granted licenses that allowed Huawei to receive some products. For example, suppliers to Huawei got licenses worth $61 billion to sell to the telecoms equipment giant from April through November 2021.
In December, Huawei said its overall revenue was about $91.53 billion, down only slightly from 2021 when U.S. sanctions caused its sales to fall by nearly a third.
Reporting by Chavi Mehta in Bengaluru, Stephen Nellis in San Francisco, Alexandra Alper and Karen Freifeld in Washington, and Yew Lun Tian in Beijing; Additional reporting by David Kirton in Shenzhen; Editing by Shailesh Kuber, Stephen Coates and Louise Heavens