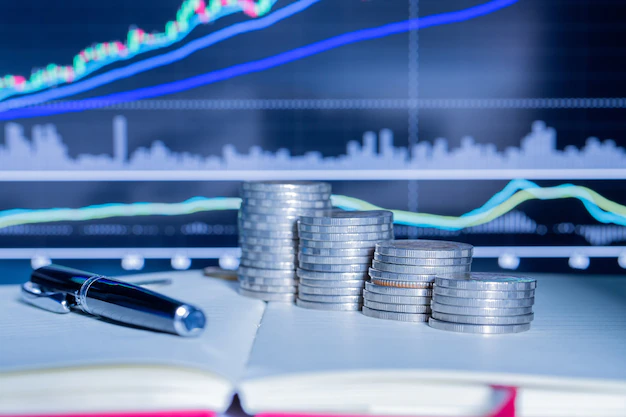 THE RISE OF THE DIGITAL ECONOMY IS BEING ACCELERATED BY COVID-19
The coronavirus has put an end to any persisting skepticism regarding how important digital transition is to the survival of businesses as per economic international news. In a non – contact society, the great majority of communication with customers and staff must be conducted online. With very few exceptions, conducting business digitally is the only way to survive forced closures and restricted operation. Go digital, or stay in the dark.
Pandemic and Post-Pandemic Digital Transformation
The whole digital mission is not new; it has just been made clearer. An economic paradigm shift to digitization and automation was already under way before the pandemic. The paradigm has been speeded up by current affairs, as shown by the noticeable shift in consumer expenditure in favor of digital businesses. And this is only the start. Businesses that were hesitant to support digitalization and poorly prepared those are getting a reality check from the pandemic. These digital latecomers are currently rushing to move their operational activities and employees to a virtual world on top of the strain of possibly health-compromised staff, a pretty dramatic decline in demand, and complete financial instability. Technology transformation is all about moving quickly, but moving quickly and frantically can lead to errors according to economic news global.
However, companies that had not only created digital strategies but also put them into practice before the pandemic are now in a position to outperform their less nimble rivals. That's not to minimize the COVID-19-related difficulties they currently face, regardless of their level of digital development. Going digital by itself is not a cure-all for all of the problems facing businesses in the current business climate. Even so, they do have a lot more resources at their disposal, allowing them to not only cope with difficult situations but also emerge from it stronger.
The Digital Advantage in Focus
Firms that implement digital solutions are more resilient to adversity and have an advantage over the competition, allowing them to bounce back quicker and switch from playing defense to pursuing growth.
Efficiency advantage: They use digital technologies to automate manual processes and streamline operations, which leads to increased speed, decreased waste, and increased focus on activities that generate revenue.
Productivity advantage: Because their staff members are already able to work remotely, they are concentrating on utilizing collaboration technology and tools to boost employee output and uphold corporate culture.
Advantage in terms of security: They are more resistant to and better prepared for the current environment's proliferation of cyber threats.
Advantage for customers: They analyze customer information to track changes in demand and identify new client requirements.
Additional benefit in agility: They use data-driven overview to create and act on choices more quickly. They have the social freedom to adapt course or adapt at any time.
During COVID-19, there will be a greater reliance on digital solutions
The world had been forced to isolate itself under COVID-19. Social isolation is probably the most powerful way to slow the transmission of the infection until a booster dose to protect the citizens is developed. As a result, anything that depends on human contact—that is, most facets of our lives—must be adjusted to compensate for the virus's risks.
Digitization has filled the void left by compulsory shutdowns and social distancing metrics. We couldn't work, shop, or go to school if we didn't have digital technologies and tools.
As per Owl Labs, only 30% of U.S. workers worked from home exclusively prior to the pandemic. The switch to working remotely full-time has been a massive shock for the remaining 70% of the workforce—including the 38% of the total U.S. working population that only worked on-site—both proverbially.
Consumers who are confined to their homes are starting to turn to digital content producers for entertainment. As a result of the coronavirus as per economic news global, 51% of worldwide internet users are observing more television on streaming platforms. In the first 3 months of 2020, Netflix by itself saw 16 million new subscribers sign up for the provider. Many movie studios have been urging early live streams of new films to draw in captive viewers.
The Crisis of Digital Transformation as a Justification
The current (and hopefully final) wave of the pandemic may not last as long as the current economic downturn, which is still going strong. Some businesses might be tempted to scale back their plans for digital transformation as part of a broader effort to cut costs. A successful cost-cutting strategy concentrates on eliminating waste without sacrificing key organizational components essential to maintaining current levels of business performance. When viewed as a living organism, an organization's backbone, muscle, brain, and heart are all powered by digital transformation. Stopping digital innovation efforts during a crisis will seriously harm a company's overall health.
Considering the current state of unpredictability, it makes sense that many businesses are reluctant to relax their financial restrictions. Digital transformation is frequently seen as requiring a sizable initial cost for long-term benefits, but this is not always the case. Some of the most effective infrastructure projects begin with low-cost pilots and constrained resources and are scaled up after the quirks are started working out and the outcomes are established. When done correctly, digitalization can become self-sustaining, with each small victory helping to finance the next step.
Overview
Digitalization is more important than ever during this crisis. But it won't look exactly the same as it did before the pandemic. It's likely that talent and funding will be scarce. Digital initiatives may require better structuring depending on their importance in the current situation. It's possible that new problems and opportunities will present themselves with greater urgency. For some businesses, the disruptive forces may be so great that a revision to the long-term vision is required. Any digitalization strategy that doesn't produce value at every stage will need to be revised.
The secret is to keep trying new things and innovating while putting digital solutions first. Businesses can emerge from the battle stronger, more adaptable, and more customer-focused than they were before with the right strategy.