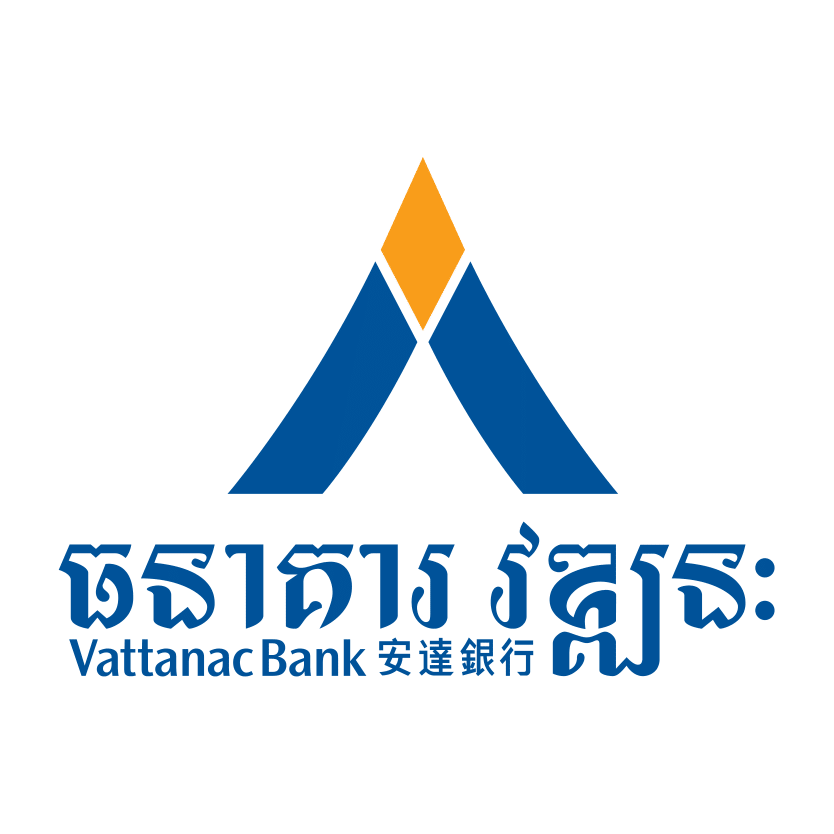 Vattanac Bank, Cambodia- Making a difference as it maintains a classic approach In a Rapidly Changing Economy!
Vattanac Bank is a Cambodian-owned financial institution that provides retail and business banking services. The company is headquartered at Level 2 of Vattanac Capital, a famous building in Phnom Penh. The bank began its operations on November 8, 2002. Vattanac Bank has 24 branches as of the end of December 2020: 12 in Phnom Penh and 12 in the provinces.
Team World Economic Magazine recently engaged in an insightful interview with Mr Chan Kok Choy, CEO of Vattanac Bank, about the social responsibility measures Vattanac Bank has been adopting, as well as the actions it is taking to establish a successful customer-first strategy. That too, as they simultaneously incorporate control measures to fight the pandemic situation.
Congratulations on being titled the "Best Bank in Corporate Governance Cambodia 2021" as well as the "Best Mobile Banking App Cambodia 2021." What actions do you believe contributed to your success?
Corporate governance: We have always considered good governance as a key aspect that underpins our operations and ensures our sustainable growth. Our compliance culture dates back to 2002 when we first started our banking operations. Our 100% Cambodian shareholders required a high level of corporate governance to facilitate sustainable operations and to earn the trust and confidence of our customers and the public. We ensure full compliance with the prudential requirements of the NBC and our compliance is reviewed during our quarterly Board of Directors' meeting. We ensure that staffs are well-trained to execute their work in ways that are consistent with and promote good governance. There is constant monitoring and evaluation of people, processes, and structures to ensure that we maintain our good governance and compliance with our policies and procedures.
Mobile Banking: Admittedly we were a little late in introducing mobile banking in Cambodia but we learned much in the development process and provided our customers with a safe and easy app with a number of innovative and interesting features. Our digital banking team stays dedicated to providing the best app, always trying to do better, introducing new features to improve customer experience, and exceeding our customers' expectations.
Could you tell us more about the Vattanac Bank mobile app?
We take so much pride in what the wholly Cambodian Digital Team has accomplished in such a short period of time. The Vattanac Bank Mobile Banking App is a product of the Bank's long-term vision and the Digital Team's hard work and innovativeness. We chose "safe and easy" as our tagline to reflect the security and convenience that customers will experience when they use the app for their financial transactions and bank account management.
Vattanac Bank Mobile Banking App now has most of the essential functionalities and is looking to continue developing more relevant features. We are happy and proud that we have been receiving feedback that reflects customers' positive user experience with the app.
In 2022 and beyond, what trends or advancements will you see in the online payment sector?
We expect mobile banking to be more popular and extend all over Cambodia. We are integrating with the National Bank of Cambodia's Bakong hub and Cambodian Shared Switch to facilitate local transfers. We will be enabling overseas payments on our Vattanac Mobile Banking App soon. Payments to merchants both large and small will be more prevalent through the wider adoption of the KHQR standard. Contactless payments will be more widely used replacing many cash transactions. It is my hope that more workers in the industrial and retail sector will use online payments.
As Vattanac Bank's mobile banking app was launched in 2020. The team has been working to improve the App's functionality, user experience, and performance, but customers are always concerned about security when conducting online transactions. How does Vattanac Bank ensure protection of its users?
The safety and security of transactions are of utmost importance to both the Bank and its customers. These shared concerns guide us in undertaking proper measures and steps to ensure that our app meets local and international standards. Our mobile banking app was subjected to vigorous penetration testing by Thales and it has been duly certified. Strict authentication methods and processes are in place and stringent requirements for users are implemented for safe and easy banking.
Do you believe it is critical to always be prepared to invest in the field of technology service in order to keep up with the development of communication and information technology in this digital era?
Yes, of course. The current situation may be challenging but it is important to move forward and stay committed. We will continue to invest in technology that would support the Bank's IT development – updating, integrating, innovating, to be able to keep up with customer demands and expand our existing market share.
Vattanac Bank, we discovered, adhered to the philosophy of "make new but keep old." So, what is this concept, and how did it assist the bank keep its services running during the Pandemic?
Vattanac Bank explores new relationships and customers, and at the same time maintains its personal, close, and some would even call old-fashioned ways of keeping its relationships with existing customers. We embrace new ways and practices to keep customers happy and satisfied, but we do not let go of long-established ways of showing our appreciation during holidays and their special days. The pandemic highlighted the combination of "new and old" as we endeavored to promote contactless transactions and digital technology but consciously staying connected with the customers in more traditional ways such as through online calls, site visits, and customer care during their banking hall visits.
The concept applies to our staffing as well. We recruit "new" talents for our expansion and development while taking care and keeping our "old" existing staff who worked hard and stayed loyal to the bank. The Bank has shown its support and care for all its staff in the measures it has been taking to ensure staff's safety and protection during the pandemic so that we can continue serving our customers.
According to the annual report 2020, Vattanac Bank joined the Small and Medium Sized Enterprises (SME) Co-financing Scheme, disbursing total loans of KHR4.84 billion to support SMEs in Cambodia. How, in your opinion, are the growth of SMEs and the growth of the country intertwined?
We would like to support SMEs. Both government and private sectors in Cambodia realize that SMEs play an important part in the economy. The majority of businesses here are SMEs that create jobs and contribute to the GDP's growth. Currently, SMEs are in need of assistance as many of them were affected by the pandemic. Though there are numerous challenges facing this group, government initiatives are in place to provide support. Vattanac Bank commits to cooperating with the Cambodian government and complementing those initiatives.
In the financial sector, how important is it to provide personalized exposure?   What are your thoughts about developing a personalized approach while using the various banking services (retail, corporate, or SME) to improve client satisfaction.
Vattanac Bank's tagline is Your Personal Bank. This reflects how the bank employs the personalized approach when dealing with customers and exerts effort to promote consistent excellent customer service in order to keep customers happy and loyal.
We ensure that when they choose to come to the banking hall customers would always feel and experience the 'golden service' we are known for – from the Cambodian traditional way they are greeted as they come into the hall to the final expression of thanks given at the completion of their transactions. As a special service to our premier customers, a relationship officer is assigned to each of them – to serve as a contact point, provide assistance, and facilitate transactions in the bank's premier lounges.
In this period of contactless transactions and virtual meetings, we consciously keep the customer connection as personalized as possible as we send them messages and emails, even visit some of them at their premises or simply call them to follow through on their requests.
By providing appropriate staff training, we make certain that each face-to-face encounter is handled efficiently, and that the best customer service is consistently rendered by each staff. Our face-to-face meetings provide confidence and assurance to both Bank and customers that requirements have been met and business can be conducted.
Finally, we'd like to learn more about the future plans of Vattanac Bank.
There are many things we want to do. Knowing the importance of mobile banking in today's market, we will move fast to continue developing this. We will strive to make our Mobile Banking even better through improved functionalities and a better user experience. We will aim to make it more popular through proper promotion and more aggressive customer acquisition strategies.
We will open new branches as it is our plan to establish our presence in all Provinces in Cambodia and widen our network in Phnom Penh. We will be hiring and training more staff to meet our Bank's expansion needs. We aim to further improve our customer service and increase our delivery channels. We will maintain our partnerships and establish new ones so that we can offer more and improve our services and products.