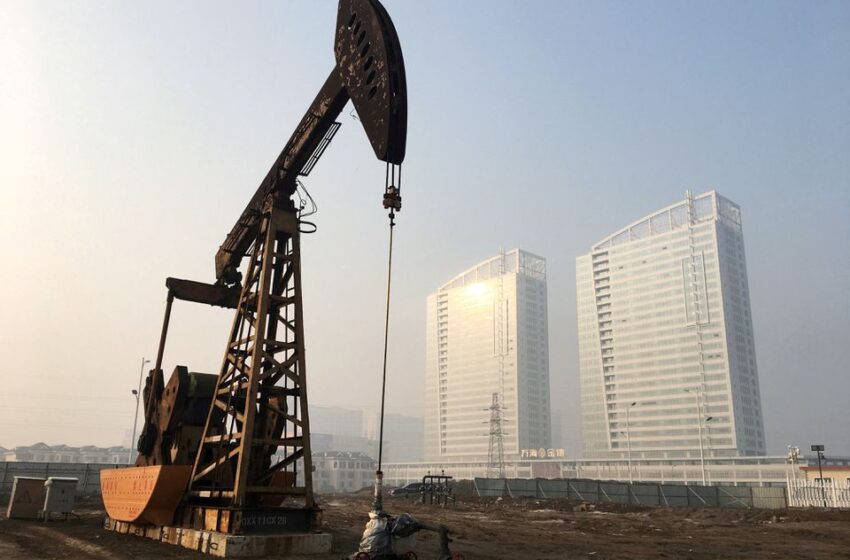 A pumpjack is seen at the Sinopec-operated Shengli oil field in Dongying, Shandong province, China January 12, 2017. Picture taken January 12, 2017. REUTERS/Chen Aizhu//File Photo
Oil rises on demand optimism as China borders reopen
LONDON, Jan 9 (Reuters) – Oil prices climbed more than 2% on Monday as China's move to reopen its borders boosted the demand outlook and overshadowed global recession concerns.
The rally was part of a wider recovery in risk sentiment supported by both the reopening of the world's biggest crude importer and hopes for less-aggressive increases to U.S. interest rates based on recent U.S. data, with Asian equities rising and the dollar weakening.
Brent crude was up $2.22, or 2.8%, at $80.79 a barrel by 0913 GMT while U.S. West Texas Intermediate crude rose $2.04, or 2.8%, to $75.81.
"If recession is avoided, global oil demand and demand growth will remain resilient," said Tamas Varga of oil broker PVM, adding that developments in China were the main reason for Monday's gains.
"The gradual reopening of the Chinese economy will provide an additional and immeasurable layer of price support," he said.
The rally followed a drop last week of more than 8% for both oil benchmarks, their biggest weekly declines at the start of a year since 2016.
As part of a "new phase" in the fight against COVID-19, China opened its borders over the weekend for the first time in three years. Domestically, about 2 billion trips are expected during the Lunar New Year season, nearly double last year's and 70% of 2019 levels, Beijing says.
Despite Monday's oil price rebound, there is still concern that the massive flow of Chinese travellers could cause another surge in COVID infections while broader economic concerns also linger.
Those concerns are reflected in oil's market structure. Both the near-term Brent and U.S. crude contracts are trading at a discount to the next month, a structure known as contango, which typically indicates bearish sentiment. ,
Reporting by Alex Lawler Additional reporting by Florence Tan and Jeslyn Lerh Editing by David Goodman