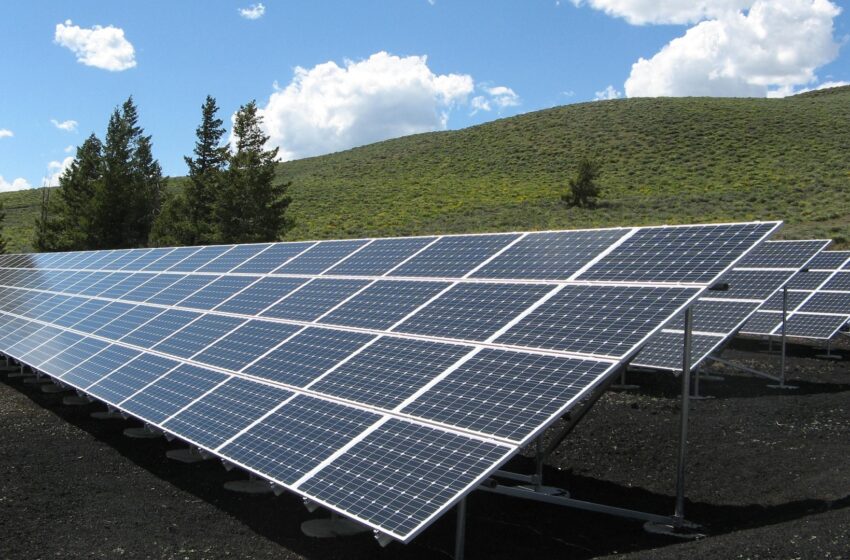 Muscat Making Strides Towards Ambitious Renewable Energy Goals for 2040
The Muscat governorate stands firm in its determination to achieve a 20% renewable energy target by 2040, in harmony with Oman Vision 2040 and the National Energy Strategy. Demonstrating significant progress, the governorate witnessed a remarkable 31.5% increase in electricity production from renewables in 2022. Building on this momentum, Muscat aims to further enhance renewable energy generation by an impressive 118.5% this year.
According to the Muscat Electricity Distribution Company (MEDC)'s 2022 Annual Report, the number of solar photovoltaic (PV) projects in the governorate rose by 70%, from 70 projects in 2021 to 114 projects in 2022. MEDC, the sole entity responsible for electricity distribution in Muscat, expressed its unwavering commitment to supporting renewable energy targets, given its scope and regulatory obligations.
Salman Ali al Hattali, Acting CEO of MEDC, highlighted the progress made in solar PV installations, stating, "We have connected 41 solar PV systems with a total DC capacity of 2,276.07kW, compared to 27 systems last year. The total number of solar PV systems now stands at 114, with a combined production capacity of 9,201kW."


In line with the sultanate's vision and to encourage wider adoption among industrial and residential customers, the Authority for Public Service Regulations (APSR) introduced the SAHIM I scheme in 2017. This initiative aims to facilitate the rollout of solar PV system installations. To achieve renewable energy targets, APSR and distribution companies like MEDC are actively promoting the installation of solar PV panels and using clean energy.
MEDC is pivotal in supporting individuals and institutions interested in connecting their solar PV installations to MEDC's network for individual or industrial electricity generation. Since the inception of the Renewable Energy Implementation program in 2017, MEDC has received a total of 225 applications for solar PV connections. As of 2022, more than 50% of these projects have progressed, and it is projected that by the end of 2023, a generation capacity of 20,112kW will be connected to the MEDC network.
MEDC also emphasized collaboration with prominent organizations such as Petroleum Development Oman (PDO) and Hussam Technology Company. Together, they commission projects and supply solar energy to 65 residential systems across Muscat. To date, nine systems have been approved, energized, and connected to MEDC's network, while 35 solar PV projects are in the initial stage, with 21 projects currently in the design phase.


Muscat governorate and MEDC's devotion to harnessing renewable energy sources exemplifies their profound dedication towards achieving sustainable development and curbing the adverse effects of power generation on the environment. By encouraging the adoption of solar PV systems and facilitating their integration into the existing energy infrastructure, Muscat is making significant strides towards achieving its ambitious renewable energy targets for 2040.