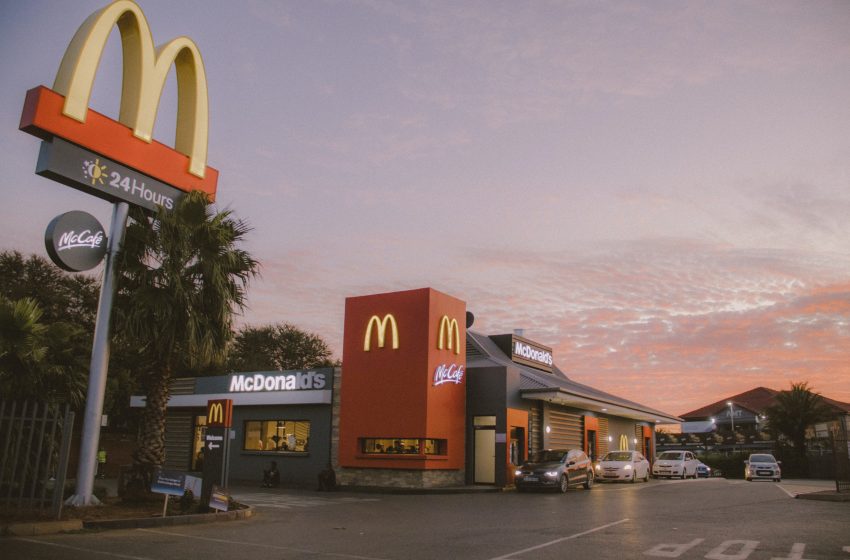 McDonald's, Coca-Cola, Pepsi, and Starbucks have all halted their operations in Russia
The conflict between Russia and Ukraine has been a cause of tension for the global economy. Russia has always been a major exporter of natural gas, oil, and coal. The majority of Europe's energy comes from its eastern neighbor. However, following Russia's invasion of Ukraine, big international food and beverage companies are pulling out.
Mc Donald's CEO Chris Kempczinski announced on Tuesday that the company is temporarily closing its stores in Russia in response to the country's invasion of Ukraine.
In Russia, they have a total of 850 restaurants. He also stated that they will continue to pay their 62,000 Russian employees.
In an open letter to employees, he continued. "Our values mean we cannot ignore the needless human suffering unfolding in Ukraine," she says.
Starbucks, like McDonald's, has declared that it will cease all operations in Russia, including the distribution of its products.
McDonald's owns 84 percent of its Russian outlets, unlike Starbucks and other fast-food firms such as KFC and Pizza Hut, which have franchisees. McDonald's has also temporarily closed 108 of its Ukrainian restaurants while continuing to pay its staff.
More than $5 million has been donated to its employee assistance fund and humanitarian operations.
Starbucks' 130 Russian outlets, which are owned and run by Kuwait-based franchisee Alshaya Group, will continue to pay Starbucks' 2,000 Russian employees, according to Starbucks President and CEO Kevin Johnson.
Coca-Cola Co. announced its suspension of operations in Russia the same day but provided little information.
Reportedly, #BoycottMcDonalds and #BoycottCocaCola were trending on Twitter earlier this week for continuing to operate in Russia and refusing to speak out about the invasion, while other companies such as Netflix, Levi's, Burberry, and Ikea ceased operations.
PepsiCo has announced a partial closure of its Russian operations. Any capital investments and promotional efforts will likewise be halted. However, the business stated that it will continue to make milk, baby formula, and baby food, in part to sustain its 20,000 Russian employees and 40,000 Russian agricultural workers in its supply chain. Food, refrigerators, and $4 million will be donated to relief agencies, according to PepsiCo.
To Read More: Click here
Late Tuesday, Yum Brands, the parent company of KFC and Pizza Hut, announced the temporary closure of 70 KFC restaurants in Russia.
In reaction to the sanctions, Russia issued an order restricting trade in specific goods and raw resources, with information on which products would be affected to follow.
According to Bloomberg, the document was released on Tuesday, as per the document President Vladimir Putin signed an order restricting or limiting commodities but noted those things would need to be defined by the cabinet. The Kremlin has given the administration two days to come up with a list of countries that might be subject to the restrictions.