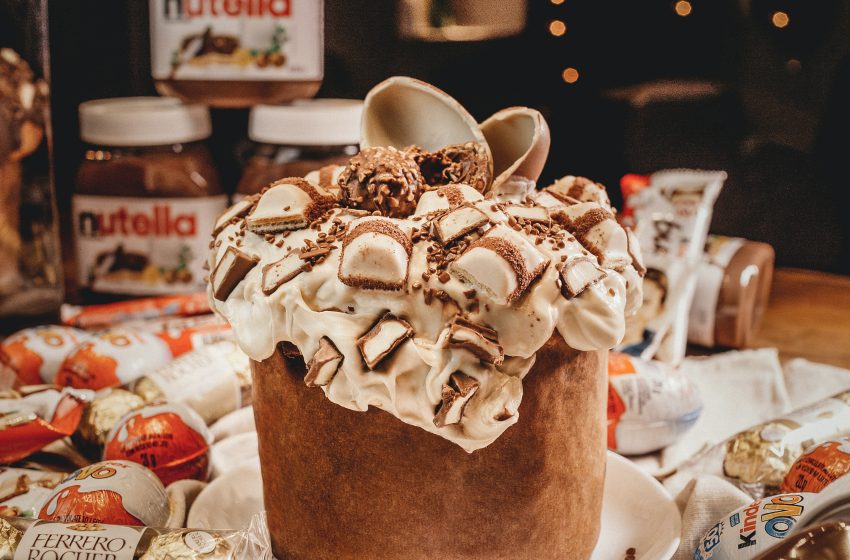 Is Ferrero losing its edge because of an infection?
Chocolates are very popular among people. Who can resist chocolates? That was a rhetorical question. They are real happiness, literally. From a toddler to an elderly person almost everyone finds chocolate tempting.
One of the well-known chocolate brands is kinder which is manufactured by Italian multinational confectionery company Ferrero.
Surprise eggs which also go by the name kinder Egg are a famous kind of chocolate candy, co-created by Michele Ferrero and William Salice and manufactured by Ferrero since 1974.
It is an egg-shaped candy made of milk chocolate lined with a layer of sweet milk-flavored cream.
It contains a mini surprise toy inside a plastic capsule in the egg, which sometimes requires assembly. The capsule case is yellow, to resemble an egg's yolk. The chocolates have foil packaging with warning labels advising parents to avoid giving the eggs to children under three years old and encouraging supervision during consumption.
the kinder egg was Michele Ferrero's idea. he wanted to create a candy connected to the Italian tradition of large chocolate eggs given to children by their parents at Easter with a surprise
toy inside. When he shared the idea with employees it didn't go so well. Later Ferrero commissioned William Salice to realize the concept.
He wanted the product to have a higher milk content and make that a key part of its promotion; he believed mothers would respond well to the idea of giving their children more milk.
Now More than 100 new toys are distributed each year. Around 12,000 different toys had been included within Kinder Surprise as of 2016.
Kinder Surprise toys were created with children in mind but now it has caught on with adults as well. Collectors often try to acquire all toys within a themed set. Some even share their egg openings on social media or create their toys and re-wrap them in Kinder Surprise packaging.
The slogan of the kinder egg is "Kinder Surprise contains the taste of Kinder chocolate, with a surprise and toy in every single egg. The combination of these three elements creates a world of fun and entertainment that helps children to develop their imagination while reassuring parents at the same time."
Recently, due to Salmonella outbreaks in Belgium and Europe, several other European countries, and the United States, the company withdrew its product from the market.
Salmonella seems to be a bacteria that causes infection (salmonellosis). It is a common bacterial disease that affects the intestinal tract. Salmonella bacteria typically live in animal and human intestines and are shed through feces. Humans become infected most frequently through contaminated water or food.
Symptoms of salmonella can include diarrhea, stomach cramps, nausea, vomiting, and fever. These symptoms can be more severe in small children and those with weakened immune systems.
Ferrero exports its products to over 160 countries, and this incident is the first of its kind for the company.
According to the European Centre for Disease Prevention and Control, there were 114 salmonella cases, most of which involve children ages 10 and under, confirmed in eight European countries. The United Kingdom had the most confirmed cases with 65.
The company said in a statement that they acknowledge there were internal inefficiencies, creating delays in retrieving and sharing information promptly. This impacted the speed and effectiveness of the investigations. The plant will only reopen once certified by the authorities.
 They expressed their regret on this matter. They apologized to all their consumers and business partners and thanked the food safety authorities for their valuable guidance.
Read More: Here