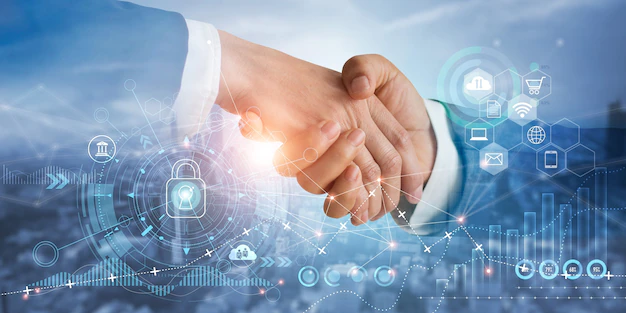 How to Get Published in Business Magazines
Being featured in a business magazine is extremely common! The question is, however, how? Is it really that common? These thoughts occur frequently. Do they not? To get the answer, one must first understand the significance of being featured in a blog or business magazine.
Having your company featured in a business magazine or blog can increase website traffic. Being recognized in various business news magazines could be a way to attract customers' attention. However, it can be difficult for thriving businesses such as start-ups or entrepreneurs to get featured in any publications due to a lack of proper guidance on how to do so. To help those who are looking for a way, we have created a process for getting featured in a business news magazine.
Create a Foundation:
The most important part of this journey to get featured in a business magazine is figuring out where to begin; the first step is always the most difficult, but once you're on the right track, getting started doesn't seem as difficult. Before being featured in any business news magazines, you should have a strong business foundation.
It is critical to strengthen your online presence and not to miss out on any opportunities to publish high-quality content that represents your company or services on a routine basis. Such platforms will serve as a profile for your company and let you have an immediate crowd.
Engage in social media:
The fact of the matter is that social media is an excellent platform for expressing one's vision, the business owner will be able to gain followers, bringing you closer to the publication's editor. This is the time to start spreading your message through social media platforms like LinkedIn, Facebook, and Twitter. Social media influencers can help you connect with your target market.
Building a strong social media presence is not easily possible, but it also does not appear to be difficult. When you can start creating quality content and have a good amount of money, it will take about a few months to establish a large social media following.
Begin with Local:
The first and most important item on the list is a blog with relevant content. After completing this step, the next step is to accumulate a few thousand consistent followers before contacting local news sources or publications, those who are likely to publish the content or news articles of your topic or niche.
Approaching out some of the most leading business news magazines may be difficult during this phase, however if one's work has been published in a few business magazines, then you already could indeed have them as a portfolio, that will assist you obtain nearer towards the substantial magazines. It is time to think locally and globally.
Grow and Broaden:
Once you've been featured in several local or global business news magazines, you can significantly improve the project's quality. Increase the frequency with which you publish new content on your blog and the number of people who engage with you on social media platforms. This will lead to the establishment of you and your work.
Maintain your relationship with the publishers, and try to approach major media outlets on a regular basis. This process can be exhausting, but it is the only way. Many rejections may occur along the way, but it is the only way to get started and move forward, so keep trying different approaches.
Personalize pitches:
Last but not least, this is the stage at which you can contact the major publications in the market, specifically those market leaders.
Instead of making a simple pitch or approaching them for help, create one that benefits the publisher. Add some value to your publication by creating content that your audience will enjoy, which will result in many more shares of your social media page. This will be beneficial to both you and the publication.
Best Business News Magazine for Aspiring Business Owners:
There are numerous business magazines that provide business owners and entrepreneurs with the opportunity to showcase their accomplishments, businesses, and areas of expertise to a wider audience. Not only that, but many business news magazines are awarding business owners, financial institutions, and many other start-up business owners for adding value to the society by bringing economic advancement and meeting the needs of their customers.
World Economic Magazine is the place to be if you're looking for a business magazine to showcase yourself and your start-up, company, or business accomplishments.
The World Economic Magazine Inc. is a US-based print and online magazine providing the global audience with a comprehensive view and insight into a wide range of business information and services. The World Economic Magazine is to be the web's premier source of business intel by giving critical information through timely financial news covering global markets.
With an emphasis on banking, economy, technology, infrastructure, and sustainability, content from prominent professionals offers the magazine's readers an accessible view of global trends.
For more information, visit https: https://worldecomag.com