People stand in line to use an ATM money machine in Saint Petersburg, Russia February 27, 2022. REUTERS/Anton Vaganov
How sanctions complicated day-to-day banking for Russians
MOSCOW, Feb 17 (Reuters) – Financial sanctions against Russia have strangled its banks' profits and wrecked many lenders' international operations, but one year after Moscow sent its troops into Ukraine how much do they matter for average Russians?
For the majority, who bank in roubles with huge retail lenders, such as Sberbank, the answer is: not much.
"Nothing has changed for me at all," said Vyacheslav Fatikhovich, a taxi driver in the Urals city of Yekaterinburg.
"The only thing is that customers are paying less by card and more often in cash," he said.
Russia's monetary authorities managed to stave off a full-scale run on its banks with capital controls, and the rouble supply has remained plentiful with long lines at ATMs during an early spring dash for cash now a thing of the past.
However, for those who travel abroad, want to move money there or hold foreign currencies or securities, life has become more complicated after Russia's major banks got effectively booted from the SWIFT global payments network.
FOREIGN CURRENCY DRIES UP
Those with foreign currency accounts were allowed to withdraw just $10,000 if the money arrived in their account before the curbs were imposed on March 9. Those who deposited hard currencies after the cutoff can only withdraw roubles.
It is anyone's guess how much hard currency got stuck outside of the banking system as some rushed to dump roubles and took out their hard currency deposits, fearing looming curbs would cut them off altogether.
A retail worker, who asked not to be identified, said the memory of the mad scramble for cash made her to this day make sure she had ample cash handy.
"I spent hours in my car driving between banks where people were withdrawing not just dollars, but also roubles," she said.
RUSSIAN AND CHINESE LIFELINES
The suspension of Russian operations by Visa and Mastercard also meant their cards issued there stopped working abroad, sparking a rush to Russia's alternative, Mir cards.
Danil Usikov, a 45-year-old entrepreneur, who is based in Belarus and was there when Russian cards stopped working, said he had enough cash not to panic.
"But the problem had to be solved and I flew to Moscow, opened a Mir card, returned to Belarus and then was able to pay for everything."
Yet Mir, which means "world" or "peace" in Russian, is facing headwinds abroad, with some "friendly" countries – those that have not sanctioned Russia – such as Turkey restricting access.
Former journalist Andrey said China's UnionPay was his lifeline.
"I quickly opened three UnionPay cards at different Russian banks," Andrey, who now works outside Russia, said. "Moreover, I went to Kazakhstan to get a MasterCard there, which proved to be invaluable in the past year."
KFC BAG
Many Russians who have moved abroad, worried about reprisals for their political views or fearing being called up to fight in the conflict, also had to figure out how to get money out of Russia.
While some banks can still access SWIFT and process cross-border transfers, commissions and fees have gone up, driving people to alternatives, such as cryptocurrencies.
For example, users of Binance, the world's largest crypto exchange, can transfer roubles via the "stablecoin" Tether pegged to the U.S. dollar.
Other ways of extracting cash from Russia are more adventurous.
One financial services professional, who left Moscow soon after the conflict began and requested anonymity, asked a friend to withdraw millions of roubles from his Russian accounts and meet a man in Moscow.
The transaction, based entirely on trust, was completed three hours later when a woman arrived at his hotel room in Dubai with around $50,000 in a paper KFC bag.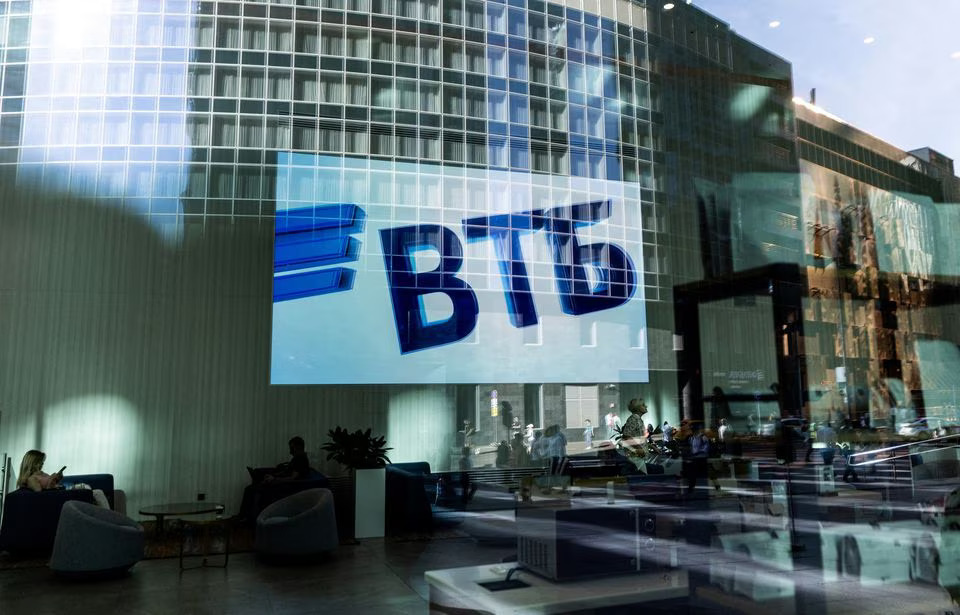 'FRIENDLY' BUT COMPLICATED
Thousands of Russians who have flocked to Dubai found that that even though it is a "friendly" destination, opening a bank account there was anything but straightforward, especially without an Emirati ID.
"It's possible, but the verification process takes one to three months, and the result is not always predictable," said Telegram user, Inna, on a channel for Russians called 'Hi Dubai' about opening an account without local ID.
As the West banned transactions with Russia's central bank and the freezing of some $300 billion in its overseas assets limited its ability to defend the rouble, individuals were also affected by restrictions. More than 5 million retail investors in Russia had over 320 billion roubles ($4.28 billion) in foreign stock holdings frozen as a result, the central bank has estimated.
"We lost our assets after Feb. 24, 2022 and still to this day – assets are frozen and they remain so," said investor Svetlana Mavrinskaya.
Another investor, Yulia Zykova said: "Neither the central bank, nor brokers are doing anything in the interests of Russian investors."
The Bank of Russia says is working to unblock retail investors' assets. Still, for most Russians, like Fatikhovich, the taxi driver, such concerns are alien.
"I go on holiday to my mother's in the countryside, not abroad," he said. "I've seen dollars of course, but I've never held any in my hands."
($1 = 74.7000 roubles)
Reporting by Alexander Marrow and Elena Fabrichnaya Editing by Tomasz Janowski