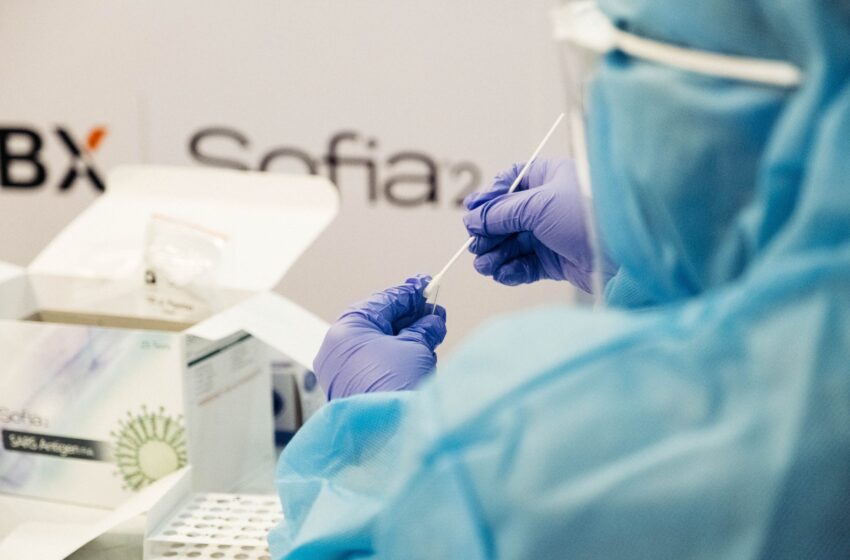 The rise of Omicron as the most contagious variant
Cases of Omicron are spreading like wildfire over the globe. According to the World Health Organization, the omicron variant could become the dominant strain globally.
However, those who have been immunized may still have a significant advantage in terms of risk, According to WHO guidelines, all nations should make greater efforts to boost COVID-19 immunization coverage among exposed populations.
In the United States, roughly one out of every five potential Americans (nearly 65 million people) is unvaccinated against Covid-19.
According to data from the US Centers for Disease Control and Prevention, more than 62 % have been immunized, but just 23% have been fully vaccinated and boosted.
"The overall risk related to Omicron remains very high for several reasons," as per WHO guidelines.
Since December 22, 2021, the Omicron variant has been detected in 110 countries among all six WHO Regions. According to WHO records, there is consistent evidence that Omicron has a considerable growth advantage over Delta. It spreads much quicker than the Delta variant in regions where community transmission is observed, with a maximum growth rate of 2-3 days.
According to JHU data, the country has seen 1,646 Covid-19 deaths per day in the last week, up 33% from the week before. The daily average peaked at 3,402 on January 13, 2021. Early data from South Africa, the United Kingdom (UK), and Denmark suggest that Omicron has a lower incidence of hospitalization than Delta.
According to data issued by the US Centers for Disease Control and Prevention on Tuesday, the Omicron coronavirus was responsible for 98.3 % of coronavirus cases in the US just a few weeks ago.
Omicron's voyage so far
The Omicron variant has been identified in 110 countries, according to a recent WHO report (as of December 23, 2021). The Omicron variation has emerged prominently in numerous countries where there is an indication of substantial local transmission. Omicron had first been discovered in South Africa.
A total of 162 987 COVID-19 outbreaks were registered in week 50 (13-19 December). However, data from the 15th to the 21st of December show a 5% decline in weekly case frequency. Increases in the incidence of Omicron cases have also been reported in South Africa's neighboring countries.
In the European Region, Omicron has been established as the dominant variant in the United Kingdom (UK), with 71.5 % of COVID-19 patients having SGTF in samples taken between 18 and 19 December 2021.
At the end of December, Omicron became the most common variant in the United States, accounting for nearly 73 % of instances. As of December 19, there had been a 1.1x drop in weekly cases (823 415 vs 725 750).
Vaccine effectiveness
The basis on clinical findings in England, the United Kingdom, and South Africa, vaccine efficacy for Omicron against infection, symptomatic disease, and hospitalization has reduced as compared to earlier variants. Several studies and researches have been undertaken by various institutions.
According to Imperial College London researchers who compared the relative risk of symptomatic infection with Omicron vs Delta for different vaccine routines. (Two doses of Pfizer BioNTech-Comirnaty or AstraZeneca-Vaxzevria, with or without an mRNA vaccine booster). Based on PCR-confirmed symptomatic infections in England, the UK apart from overseas visitors and matching by day, age, sex area, and ethnic background.
After two and three doses of immunization, preliminary studies indicate that Omicron has a higher chance of contamination than Delta.
A press release was released by Discovery Health, a South African insurance firm, on the initial report of vaccine effectiveness in reducing infection and hospitalization. They say that the Pfizer BioNTech-Comirnaty vaccine is 33% effective against infection and 70% effective against hospitalization, but they don't provide any risk assessments or technical details.
On the other hand, WHO has been closely analyzing the impact on vaccinations by building up and organizing a live library of reagents to assist research concentrating on vaccine effectiveness using animal model studies, antibody neutralization activity, and cellular protection.
Continuing and, preferably, improving surveillance and epidemiological investigations are required to estimate vaccination effectiveness in clinical trials. As a result, countries with proven Omicron infections should consider conducting vaccination efficacy studies, particularly against severe sickness and death.
Analysis of Global Risk and Travelling measures
At this time, Omicron cases have been documented in 110 countries across all six WHO zones. With a significantly faster rate than the COVID-19 pandemic, Omicron is quickly overtaking the Delta variant. However, the impact on vulnerable groups would be significant, especially in nations where vaccination coverage and population immunity are low.
As of November 28, 2021, 56 nations were reportedly adopting travel measures aimed at considerably delaying the entry of the new strain, according to WHO.
However, all travelers, regardless of vaccination status, should be aware of the signs and symptoms of COVID-19, should be fully immunized. Should follow public health and social precautions such as wearing proper masks, maintaining a physical distance. Following that, practice good respiratory etiquette and stay away from crowded and poorly ventilated areas.
Vaccination:
As per WHO public health workers must raise COVID-19 immunization rates in all appropriate categories, with a special focus on those at risk of the serious disease who are still unvaccinated or have not received the entire vaccine.
The elderly, healthcare workers and persons with underlying conditions are among those who are at risk of serious sickness and death. Vaccinations are quite effective against Delta, and it is expected that vaccines will be effective against Omicron as well, particularly for severe illness, even though performance is lower than for other types.
Despite the uncertainty, it is fair to believe that currently, existing vaccines provide some protection against Omicron, especially against severe sickness and death.
Dr. Anthony Fauci told J. Stephen Morrison, senior vice president of the Center for Strategic and International Studies says, "Omicron, with its extraordinary, unprecedented degree of efficiency of transmissibility, will ultimately find just about everybody".
He further added, "Those who have been vaccinated … and boosted would get exposed. Some, maybe a lot of them, will get infected but will very likely, with some exceptions, do reasonably well in the sense of not having hospitalization and death."
(By Nandana Deb Choudhury)