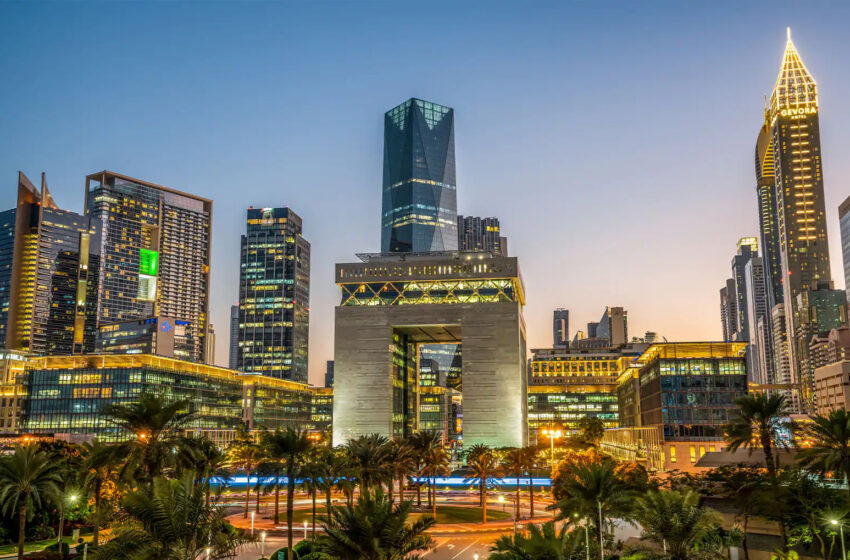 DIFC Attracts Top Wealth Management Firms
Dubai International Financial Centre (DIFC), the leading global financial centre in the Middle East, Africa, and South Asia (MEASA) region, has attracted several notable names recently, taking the total number of wealth and asset management companies to over 300.
The growth milestone reaffirms DIFC's position as MEASA's top financial centre for wealth and asset management (WAM) companies looking to access the vast pools of wealth in Dubai, UAE and the wider region. Establishing in DIFC provides unrivalled access to the region's competitive and globally connected markets as well as deep pools of talent and expertise.
DIFC's 300 WAM firms represent an industry size of $450 billion. More than 150 funds were domiciled in the DIFC by the end of 2022. This saw robust growth during the first quarter of 2023, reinforcing the centre's commitment towards providing a conducive environment for businesses in the region – a primary driver for economic growth.
The financial centre's world-class legal and regulatory framework, coupled with a collaborative approach between clients, regulators and DIFC Authority, have bolstered the depth and breadth of its asset management ecosystem.
With $517 billion of wealth in Dubai, the highest in any Middle Eastern city, there continues to be strong interest from global and regional asset management firms to set up office in DIFC.
Dubai is also attractive to the industry because the emirate is home to more than 55,000 high net worth and ultra-high net worth individuals. More than $3 trillion of private wealth is within an hour's flight of the city and $8 trillion across the region.
Recent significant new WAM firms in DIFC include Edmond de Rothschild, EnTrust Global, Nomura Singapore Limited and The Family Office Company. The financial centre's growing roster of prestigious firms highlights its commitment to fostering a comprehensive ecosystem that supports WAM firms' evolving needs.
Edmond de Rothschild had its official office opening last month and already has strong relationships throughout the Middle East. Edmond de Rothschild has conviction-driven investment capabilities designed to address the challenges that face our society and accompany major trends that will shape the economy for several decades.
Over the last two decades, EnTrust Global has been dedicated to delivering financial security to their clients. They manage $18.1 billion in assets for more than 500 institutional investors.
Nomura Singapore Limited provides a full range of services to both institutional and private clients. It has built on the strengths of the Nomura Group to provide excellence to its clients. The Family Office Company is an independent wealth management firm serving some of the wealthiest families, individuals, and investors in the GCC.
DIFC Right Choice
Salmaan Jaffery, Chief Business Development Officer at DIFC Authority, said that the $8 trillion of private wealth across the MEASA region provide wealth and asset management firms with a compelling reason to establish in the UAE, specifically in DIFC.
"Significant new client names such as Edmond de Rothschild, EnTrust Global, Nomura Singapore Limited and The Family Office Company highlight that DIFC is MEASA's location of choice for wealth and asset management. We are proud of our strong track record in attracting some of the world's largest wealth & asset management companies – a cluster which now exceeds 300 firms," Salmaan added.